Now that our tears from the series finale of "Parenthood" are all dried up, we can finally see what the stars have been doing since their departure from the show. And we're very excited one of them has been working on a home line with handmade pieces that give off the same warm fuzzy feeling the series did.
Monica Potter, who played Kristina Braverman on the hit show, is behind Monica Potter Home, a line of natural home products that include all-natural toiletries, handcrafted home decor and even embroidered textiles.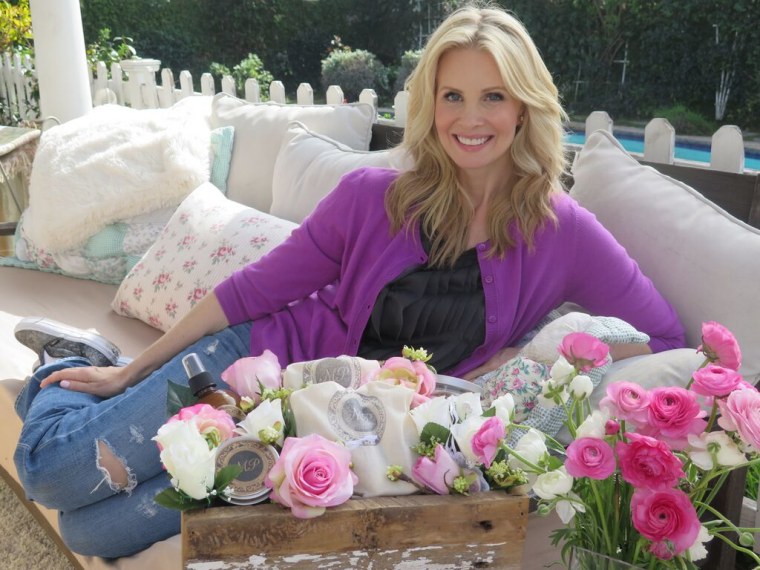 The brand consists of an online retail site as well as a flagship store located Garrettsville, Ohio, 45 miles east of her hometown of Cleveland. And while Monica Potter Home is filled with products the actress loves, the brand has a bigger mission: bringing sustainable jobs to Ohio.
"Each product is developed and naturally made by the hardworking people of the Ohio Valley, bringing jobs to the place I still call home," Potter said in a press release. The actress and entrepreneur told TODAY.com that the response to her efforts, which included 700 people showing up to her store opening on Valentine's Day in the middle of a blizzard, has been incredible.
"It's really humbling and really amazing," Potter said. "To have everyone connect while also maintaining the mission statement of what I do, and that's bringing jobs home, it's been really, really fun."
For those not near the Ohio store, Monica Potter Home products can be found on the brand's website. Available products include a signature ceramic mug for $10, luxurious bath salts for $16 and a handwoven trivet for $24, just to name a few.
"With our products, we aim to supplement the beauty and comfort of our customers' homes, supporting the foundation on which their children are raised and their lives are led," Potter said. "Each season, a new set of unique, high-quality, handcrafted items designed to enhance and beautify the home will be made available for purchase at a reasonable price."
The site also features a blog where Potter shares her DIY recipes and instructions for her favorites, including instructions on how to make rose sugar scrub, glitter playdough and more.
"I'm just eating, breathing, living this whole thing," she told TODAY, adding that she recently purchased her childhood home in Ohio that she is now renovating when she's not running Monica Potter Home and acting in California. "It's been really fun."
Next on our wish list of things she will sell or show us how to make: a handcrafted tissue box for our future binge-watching marathons of "Parenthood."