If you're not feeling inspired when you walk into a room in your home, paint may be the answer.
"The effect of color on people can't be overstated," says architectural color consultant Amy Krane of Amy Krane Color. "Its reach is deep into the human psyche, affecting people on an emotional, psychological and even physiological level." Krane, along with other color experts, is sounding off on the best colors to use to feel energized in a room.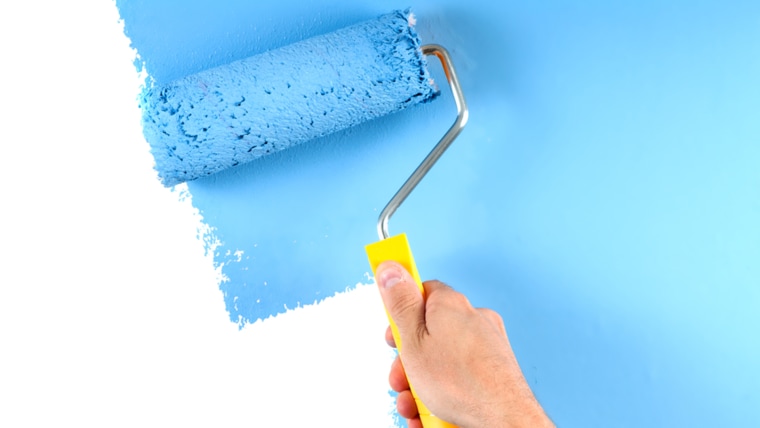 RELATED: The top 2 paint colors for creating a relaxed vibe at home
"Some colors vibrate at a higher energetic level than others," says interior designer Kelly Berg, owner of Story & Space, a boutique firm specializing in color.
Bright yellows, reds and oranges are ultimate energetic hues, but they're generally too bright and stimulating to be livable, except in small doses.
"These colors may give you energy, but it's the wrong kind of energy. A fight or flight energy—not what most of us are looking for," says Berg.
Instead, she suggests choosing soft but sunny variations of those colors, such as golds and corals, and grounding too vivid hues with natural materials like jute, linen and rich wood tones.
If your idea of the perfect home is all about neutrals, you can still use this knowledge to add vitality and energy to a room, says Krane, by adding pops of colors in lively hues.
You love soft grays in your living room? "Add hot pink throws and pillows on the sofa." Want to add vitality to your all white kitchen? "Cover those stools in your breakfast nook with a cheerful pattern in orange or include a row of red pendant lights over the island."
Finally, choose bulbs with daylight color temperatures to keep the purity of your colors. "Rooms with significant areas of shadow will not further your goal for an energetic space," Krane said. "Brightness and lightness, will."