The weather is getting cooler and all we want to do is curl up on the sofa with a good book and pumpkin latte. All that's missing in our fall fantasy is a warm and cozy oversized blanket, and luckily there's a viral tutorial going around that teaches us how to make one in less than four hours.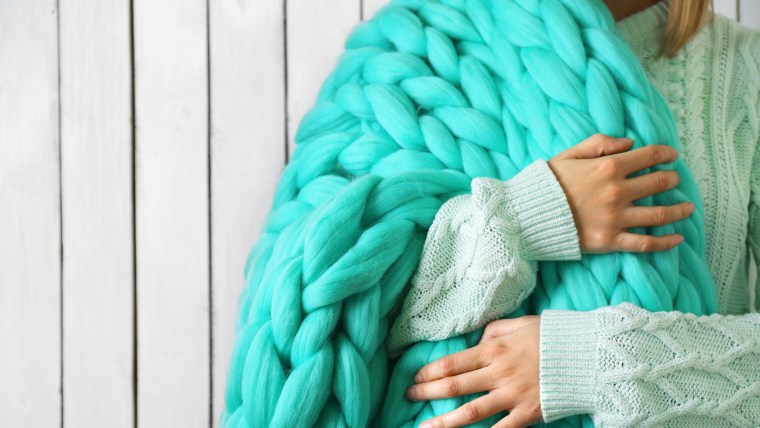 Knitting blogger and author of "Picture Perfect Knits" Laura Birek writes on her website Nocturnal Knits that her Giganto-Blanket — "a super-hyper-ultra bulky knit throw made from wool roving and knit on PVC pipe" — is her most popular pattern by far.
RELATED: Glitter grout exists, and yes, it will make your house sparkle
A video tutorial from 2011 has been making the rounds on the internet recently, perhaps due to a Pinterest surge or the fact that DIY-ers are preparing to hunker down for the winter. Either way, people seem to be obsessed with the idea of making the chunky blanket — the original video has received over 1.7 million views.
You can buy the pattern download on Etsy for $5.20. It creates a blanket that measures 50″ by 84″ and calls for about six to seven pounds of unspun wool roving.
Giganto-blanket Pattern, $5.20, Etsy.com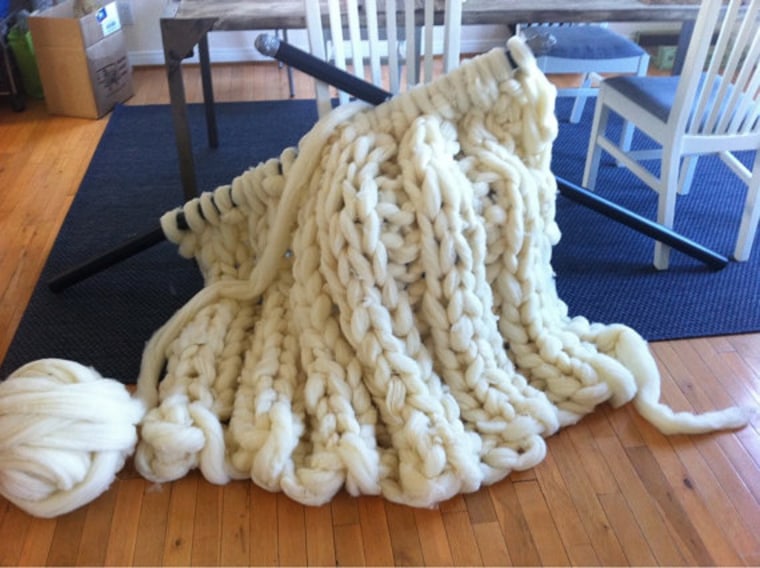 Birek writes on the FAQ post that six pounds plus priority shipping cost her about $119 and that the other materials cost about $45 or so.
She also writes that in her experience, it takes about two to three hours to knit the entire blanket —because it's so chunky, there are about 720 stitches to make.
New to knitting but want to give it a try? Birek writes that it's pretty simple but that you should first teach yourself how to do the backwards loop cast on, knit, purl and bind off — all of which can be found in YouTube tutorials.
RELATED: How to create beautiful budget art from your closet
Obsessed with the blanket but don't want to make it yourself? No problem! She also sells the completed versions on Etsy starting at $699.