Make every evening on your deck feel special by creating the right ambiance with outdoor lighting. Whether you're relaxing or entertaining, you'll never want to go indoors after the sun sets.
Cafe-style string lights on posts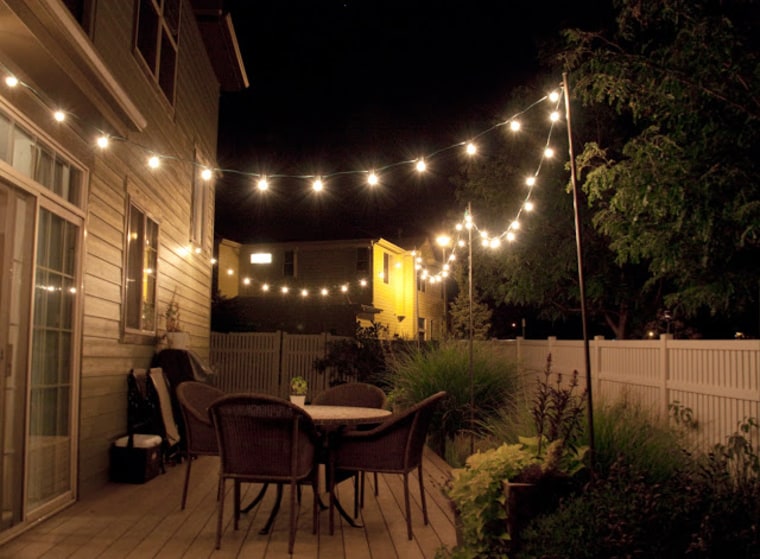 Love the look of cafe-style string lights but have no place to string them around your deck? Grab some inexpensive electrical conduit from the hardware store to build sturdy 10-foot-tall posts to drape the lights overhead. Get the instructions here.
RELATED: 21 days of summer home DIYS
Patriotic Mason jars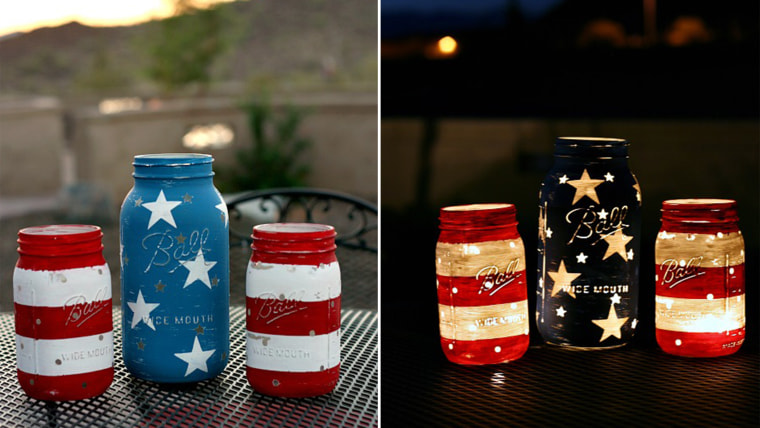 Bust out the stars and stripes just in time for the Fourth of July with these easy DIY Mason jar lanterns. If you'd like to opt for something less patriotic, the DIY can easily be done using different colors, styles and sizes of jars. Find the instructions here.
Grapevine lights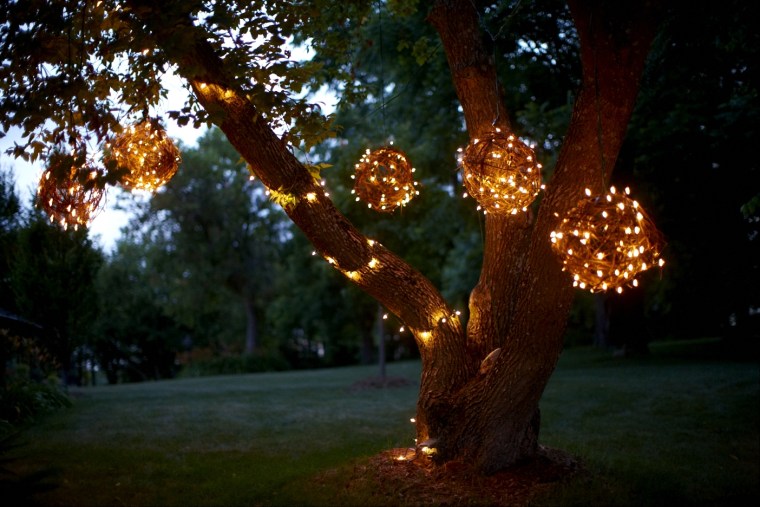 Hang these DIY grapevine balls throughout your yard to turn the space into a magical wonderland for your family to enjoy with the sun goes down. They can easily be taken down in the fall and reused for years to come. See the instructions here.
Love these ideas? Find more great projects in TODAY's calendar featuring 21 days of summer home DIYs!
Ellen Sturm Niz is a New York City-based editor and writer with a passion for home design, entertaining, and parenting. Follow her on Twitter and Pinterest.