A unique and ornate palace for sale in Las Vegas was home to Michael Jackson in the strange and isolated years before his death. The King of Pop was the last tenant in the 24,000-square-foot estate, and his portrait still hangs above the fireplace.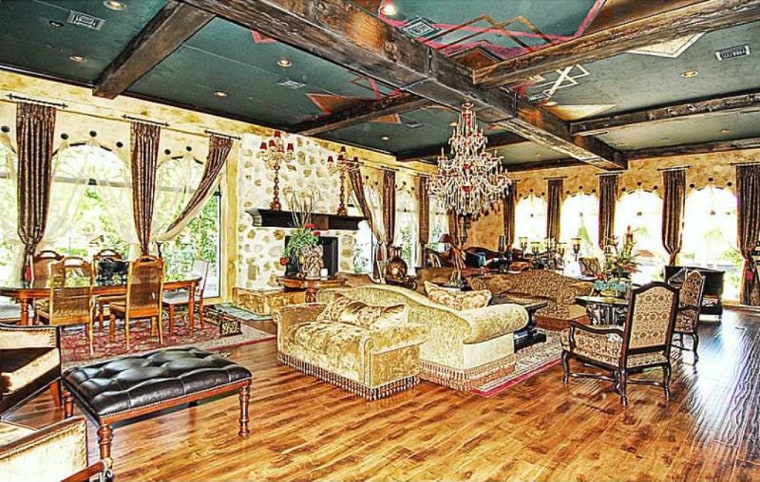 Jackson eschewed the main house and lived in the guest villa while he was rehearsing for his Las Vegas show, The One, from 2007-2009, according to listing agent Eddy Martinez of Miami Beach-based Worldwide Properties. To avoid the paparazzi, Jackson traveled through a tunnel under the main house and got directly into a car parked at the end of it, Martinez said.
The Hacienda Palomino has only had two owners since theater developer Horst Schmidt built it in 1952. The home at 2710 Palomino Lane is "enchanting," said Martinez, and the property's unique features — including a musical note insignia used as an architectural feature — intrigued the late superstar.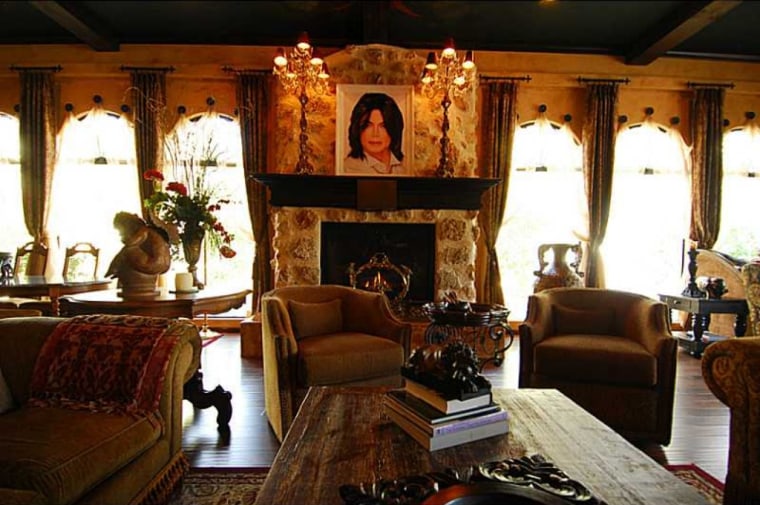 The home was built first in Mexico, then transported brick-by-brick and reassembled as a 1.7-acre estate with free-ranging horses, a 74-seat medieval chapel and a secret art vault.
As Curbed reported, Jackson moved into the estate when he returned to the U.S. after living in Bahrain in a desperate effort to escape public scrutiny.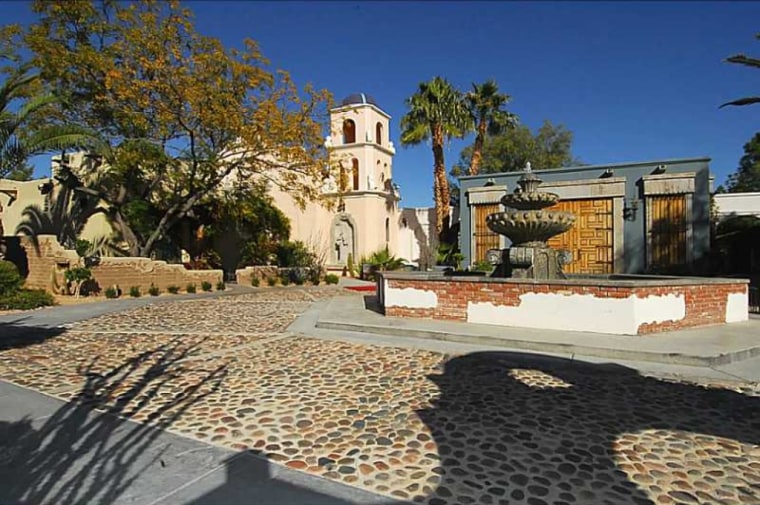 Jackson rented other properties in Las Vegas during the same time period, and even considered buying there, according to reports after his death.
The owner of the estate, who is offering it for $19.5 million, is a diplomat from El Salvador who has used the home only occasionally since Jackson moved out in 2009.
See more photos of the estate on Zillow blog.
More from Zillow:
Emily Heffter, a reporter and writer for Zillow Blog, covers celebrity real estate, unusual properties and other real estate topics. Read more of her work here.