One of the most competitive sports at the University of Mississippi isn't played on a field, but battled out in the residence halls.
It's dorm room decorating, and this week, thanks to two very dedicated freshmen, it's gone totally viral.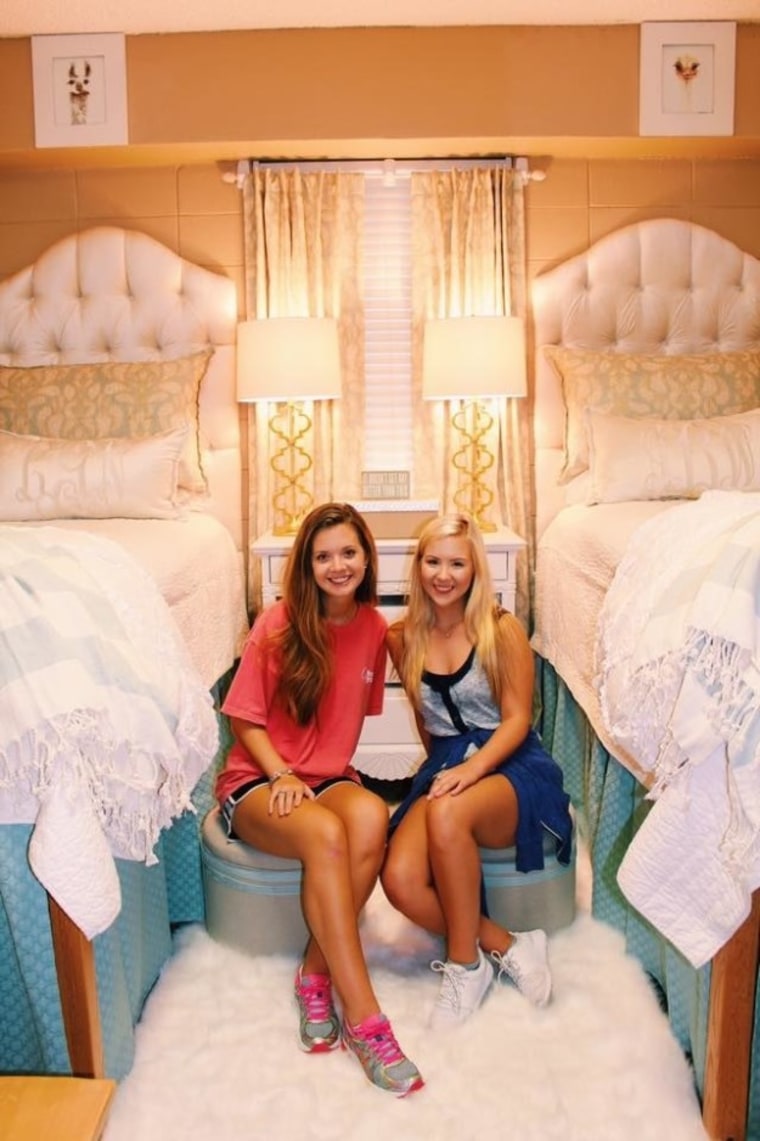 When Lindy Goodson, of Illinois, and Abby Bozeman, of Mississippi, finalized their roommate status last fall, they quickly got to work designing the dorm room of their dreams.
"We just wanted it to be calm and cozy," the girls told TODAY.com via email.
And now their transformed living space is lighting up the internet, not only for its high-design execution, but also for the mix of affordable accessories they sourced from stores like Marshalls, T.J. Maxx, Pottery Barn and from local furniture and antique shops.
"Our favorite part of our room is probably the ostrich and llama paintings above our beds," they said of the items they found at a local antique mall. "We think they are so fun!"
Here is the before-and-after photo that Goodson posted to Instagram: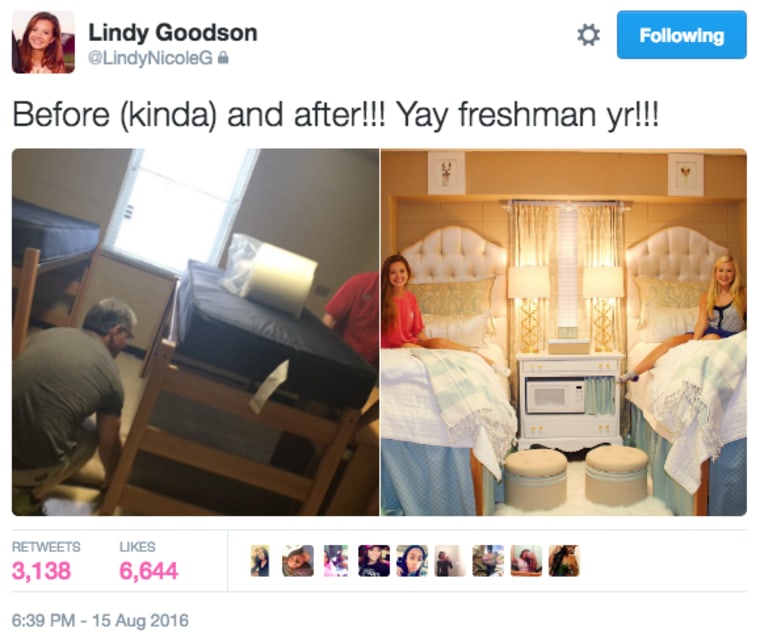 The headboards, bedskirts, and pillows were custom-made for the space.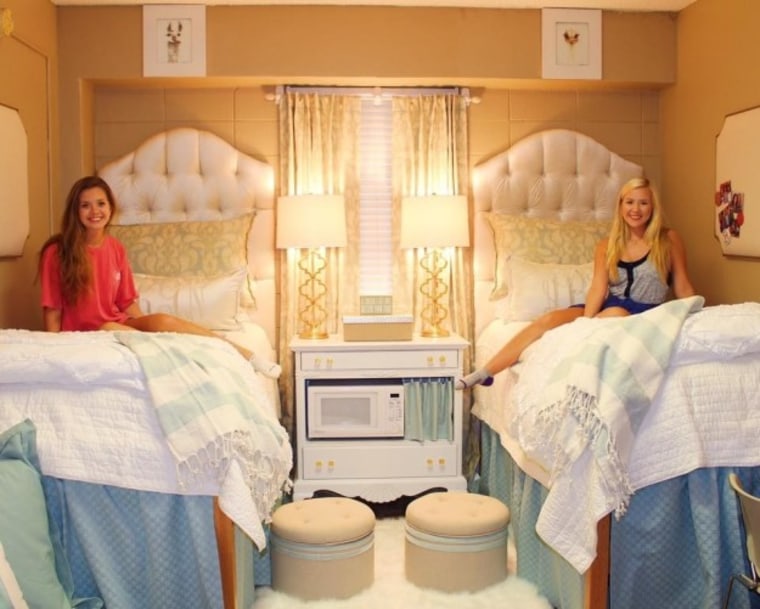 While it might look a little over-the-top compared to the way we remember dorm living, Goodson and Bozeman say it made sense to invest in the room makeover as they'll remain in the room for at least one year, and plan on reusing the decor items.
RELATED: Removable wallpaper is everywhere: How to use it on dorm walls and mini fridges
Their room transformation got us thinking about the widespread trend of dorm room decorating, so we checked in with Selena Thomas of After Five Designs, who has helped many college students in the South — from Ole Miss, University of Georgia, University of Alabama and more — redesign their rooms into Pinterest-worthy living spaces.
Check out some of her dorm transformations here. We especially love these dreamy dorm makeovers: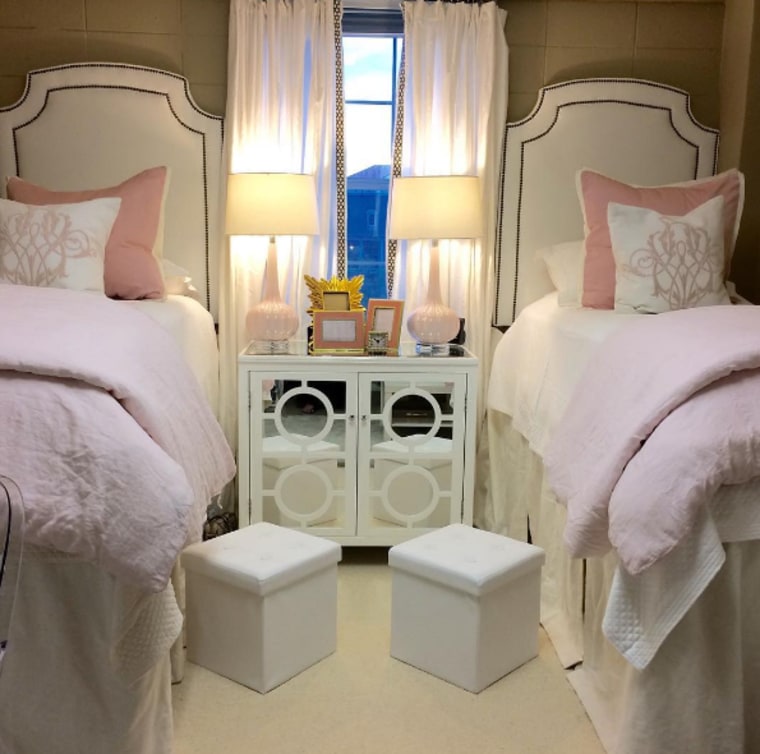 RELATED:Mom surprises daughter at college — but takes selfie from wrong dorm bed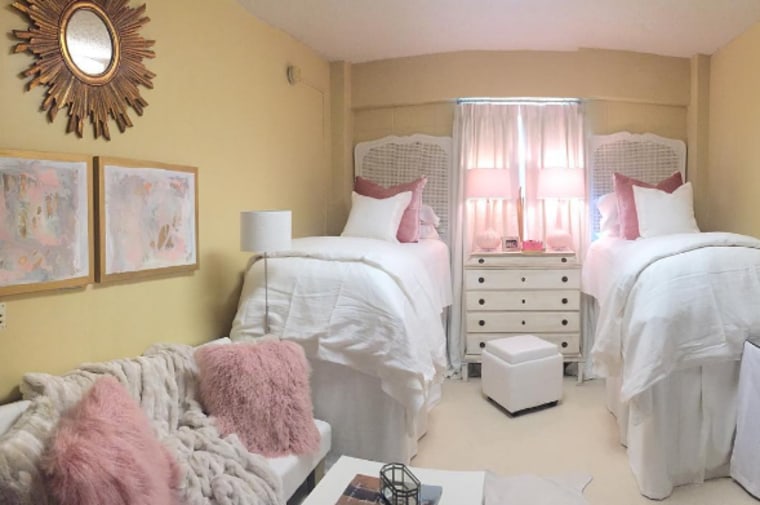 After Five Designs recently posted this Instagram grid of the multiple dorm room makeovers they completed in the last two weeks.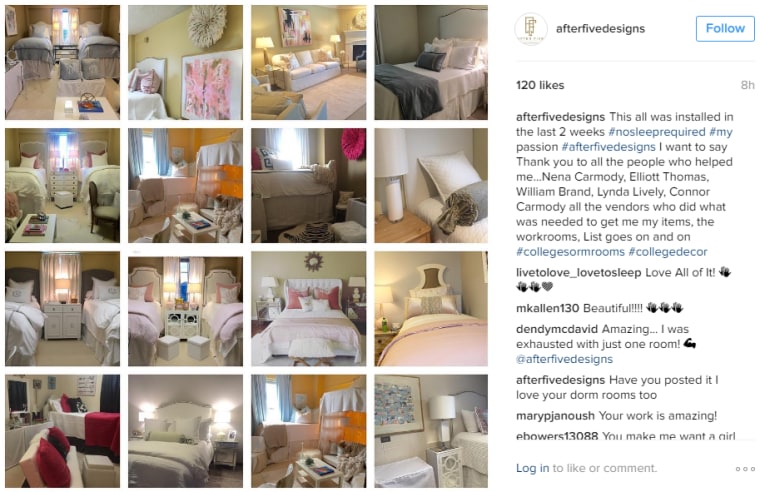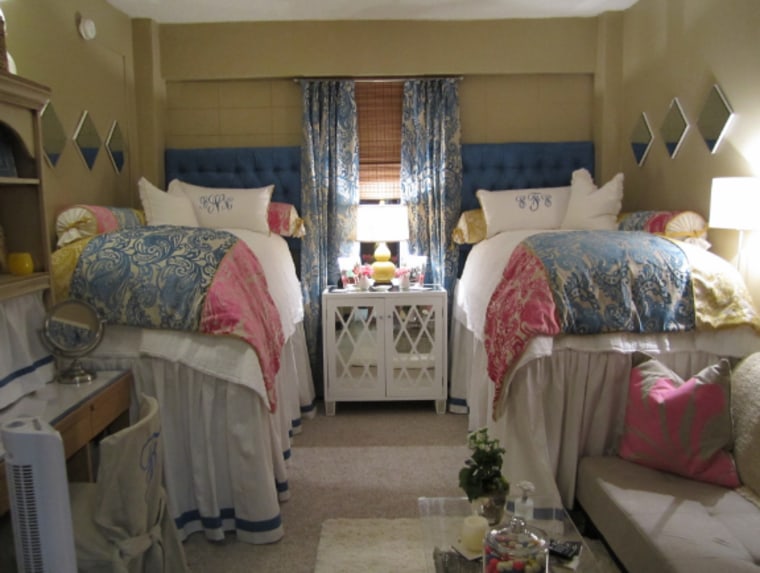 RELATED:What you need — and what you don't — for your kid's dorm room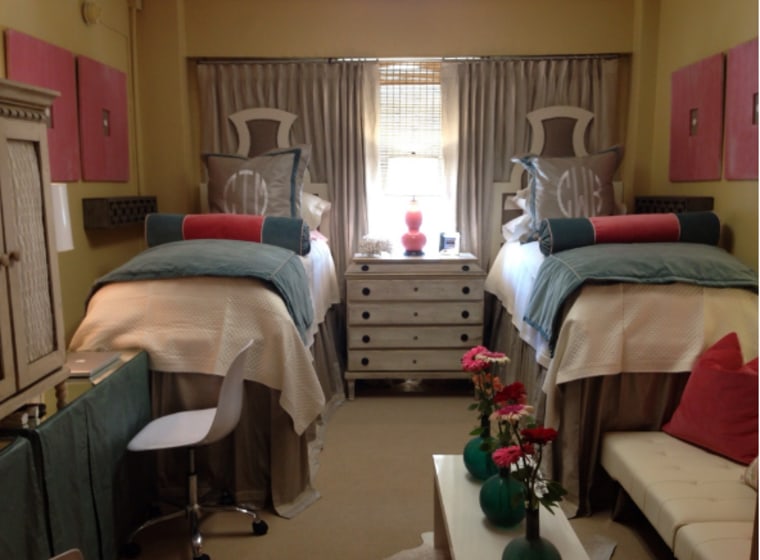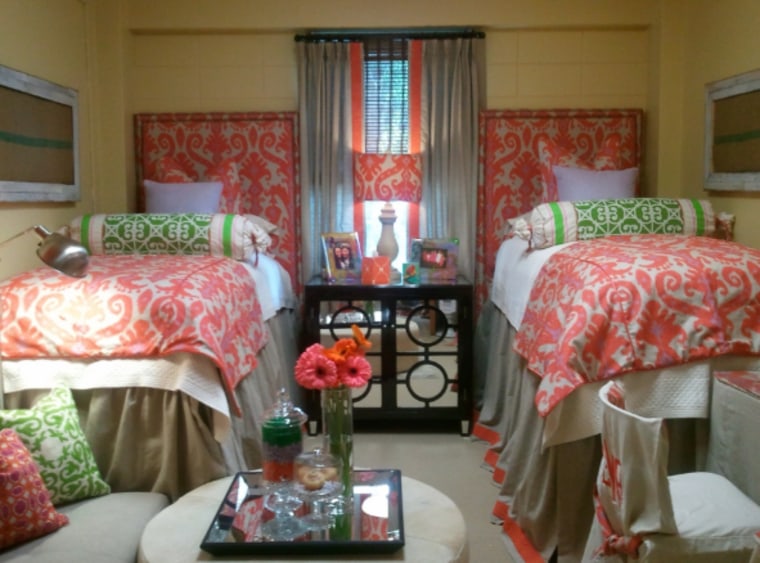 RELATED: Dorm room essentials: 7 items to bring to college