Love sneaking a peek at celebrity homes? So do we! In our series, "At Home with Natalie," we'll give you an inside look at some our favorite peoples' favorite places.
This time, Natalie Morales is visiting Mikaela Shiffrin, one of the best skiers in the world.
The two-time Olympic gold medalist (and one-time silver medalist) recently built her very first home in Edwards, Colorado, and she gave TODAY Home an exclusive look at her new abode.
Shiffrin's life on the slopes keeps her pretty busy. In fact, she's home for only two months of the year. So the 24-year-old said it was important for her to create a relaxing space for downtime. Now that she's officially moved in, life feels especially sweet.
"I'm pinching myself all the time," Shiffrin said, describing her home as a "sanctuary."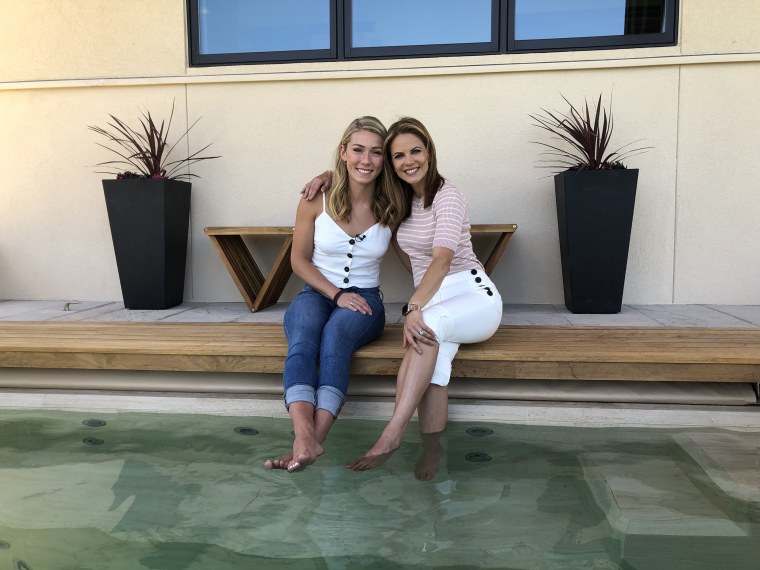 The Olympic medalist worked with the gurus at Home Outfitters to design her home, but she had a good idea of what she wanted from the get-go.
"I pulled pieces from almost every place that I've been to," she said. "That's one of the coolest things about traveling is I can see things that I love and styles and feelings that I get and kind of pull it in here."
One such feature? A wall full of 100-year-old reclaimed wood from Austria, a familiar place for the traveling skier.
Over the years, Shiffrin explained, she's been influenced by certain European design styles, and gravitates towards a Zen feel that mixes the old and the new. One of her favorite areas of the house is a spacious, open bedroom she calls her "lair."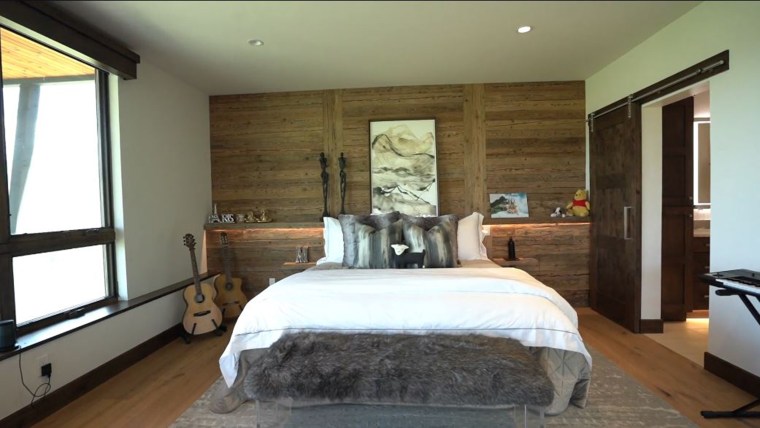 But Shiffrin doesn't live in the house by herself. Since she spends so much time on the road, the skiing champ was keen on having her parents live with her.
"When I am home it is important for me to be able to be around family," she said. "I'm lucky that they were willing to (move) again with me because I don't think I would have been able to move here and live here alone and kind of live in my dream house as my first house if they weren't willing to do that."
And there's plenty of room for them, especially on this larger-than-life couch that Shiffrin simply adores.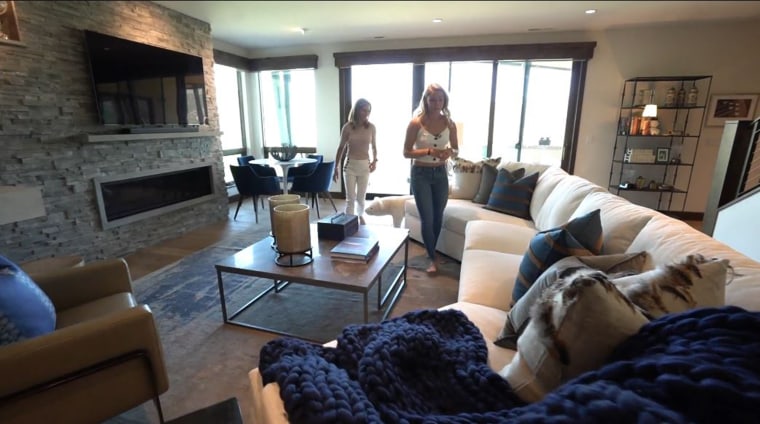 The kitchen is also built for entertaining family and friends, and features a beautiful island that resembles a glacier (appropriate for a skier, no?). It even lights up!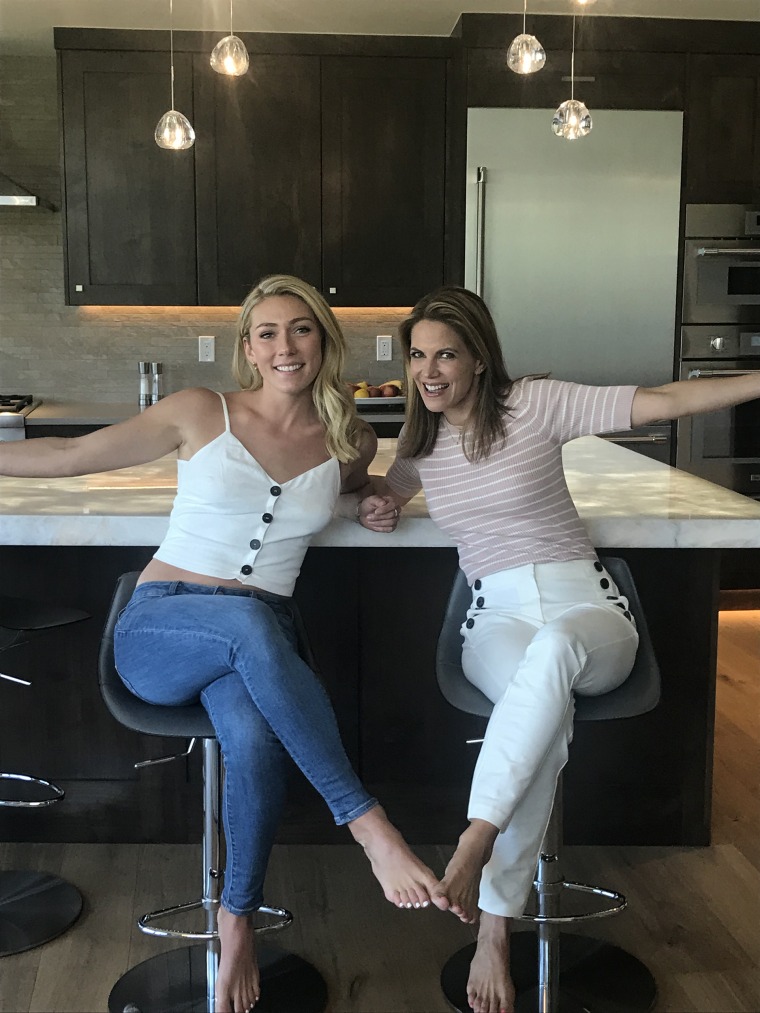 The bathroom is pretty amazing, too. It features a shower big enough to host a dance party and a closet worthy of Carrie Bradshaw. Shiffrin stores her massive shoe collection here, along with her impressive crop of world championship medals and Olympic rings.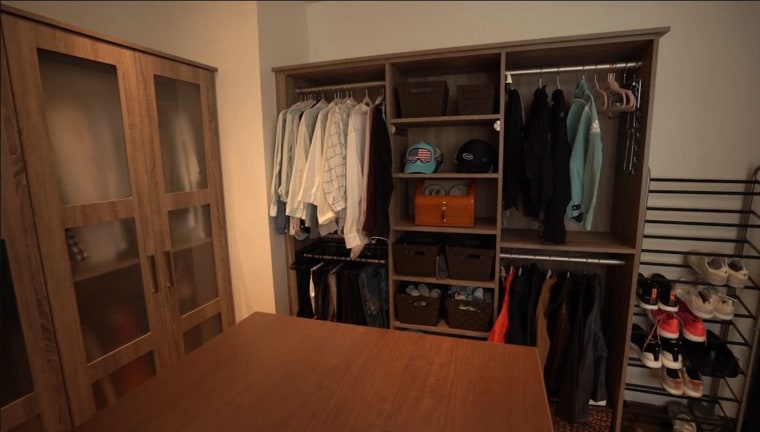 Of course, the champion's trophies are on display throughout the house, which she says inspires her to always do her best.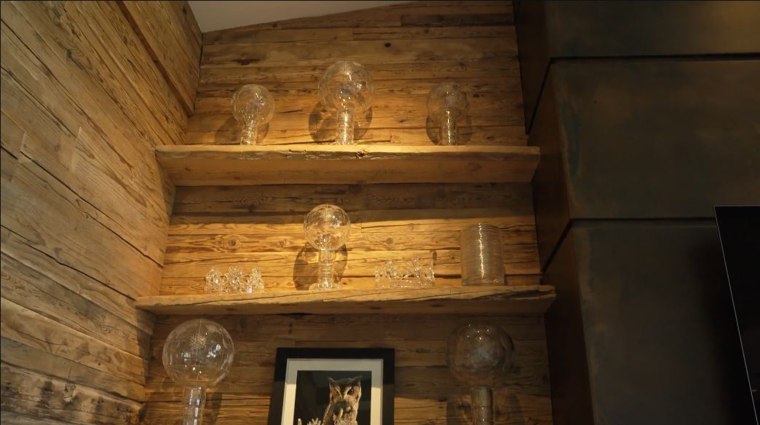 "The season titles, the globes, are, in a way, as important to me as any of these (Olympic and world championship) medals. Because it sort of signifies consistency throughout a season, performance throughout a season and throughout your career," she said.