In 2012, Bronson Bigelow and his wife already owned a weekend home in Sullivan County in the Catskills, about 100 miles north of New York City. But when they found out that the gorgeous gospel church around the corner from them was for sale, they couldn't resist.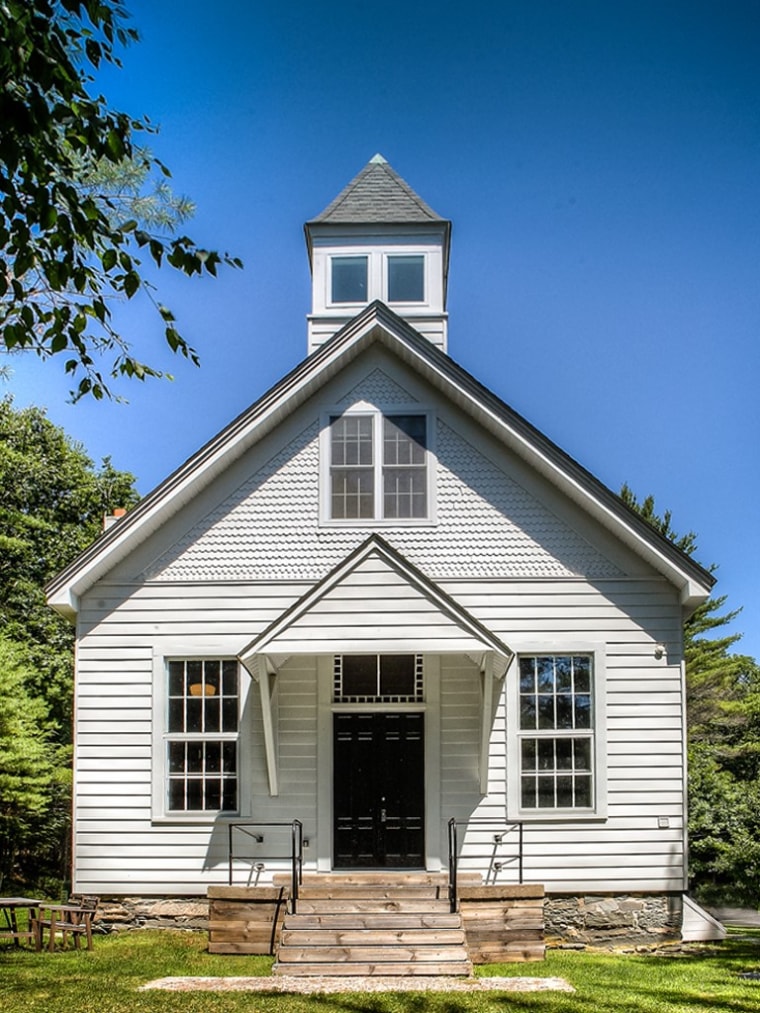 "When we first bought, it we just wanted to save it," explains Bigelow. "But when we started peeling back the layers, it was too cool not to do something special with it."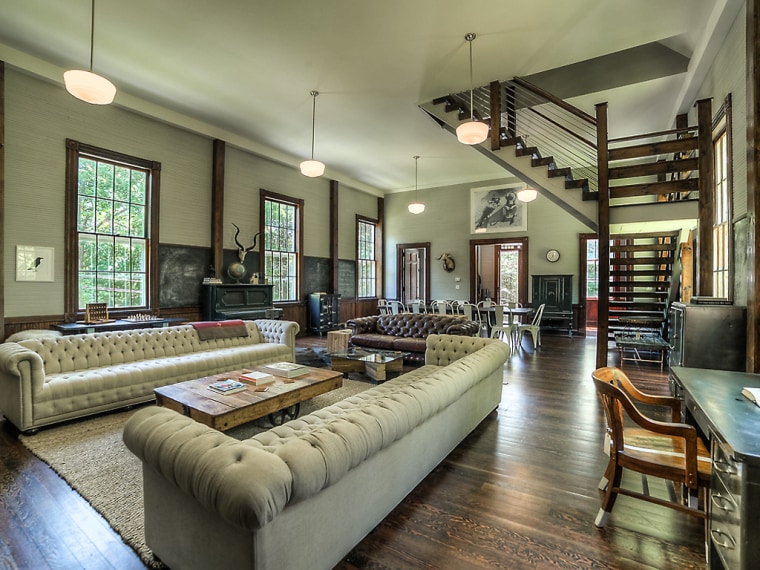 Originally built in 1893 as a one-room schoolhouse, the building became a gospel church in the 1950s, but had been empty since around 2000.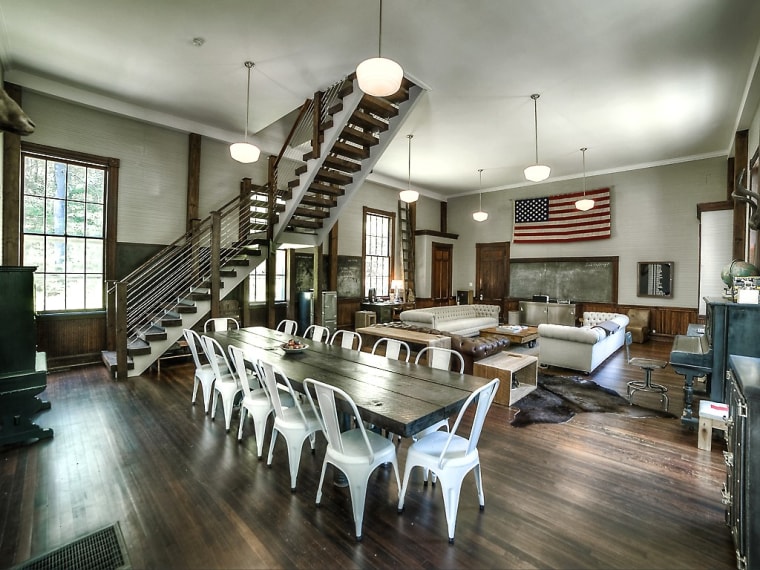 RELATED: You could live inside of a castle! See inside this 'otherworldly' home
The Bigelows purchased it from the church congregation and spent a year renovating and restoring the structure, and working with the town to obtain the proper permits and zoning to turn the property into a boutique inn. Last year, Conde Nast Traveler named Hillside Schoolhouse one of the top 25 hotels in the country.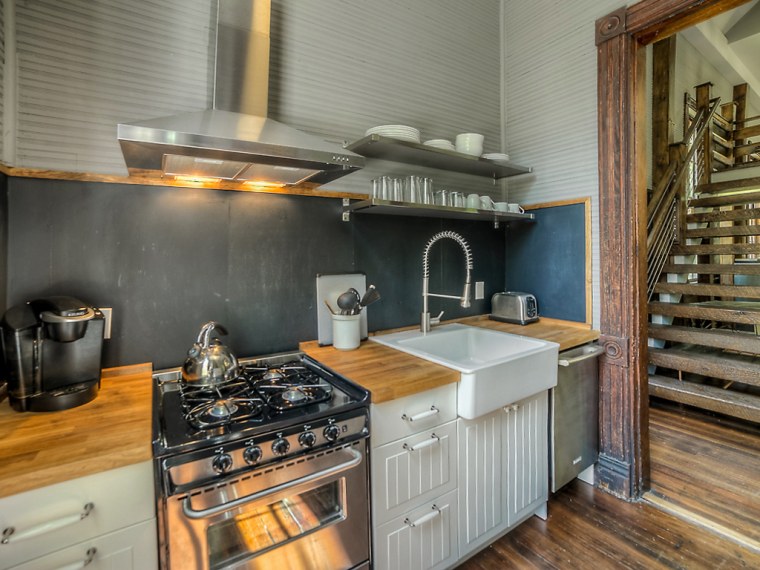 They converted the previously unused attic space into two bedroom suites with bathrooms, which essentially doubled the space. Though Bigelow says he could have chopped up the downstairs space to build more rooms, he really wanted to "give it a sense of historical accuracy. We wanted that space to be authentic."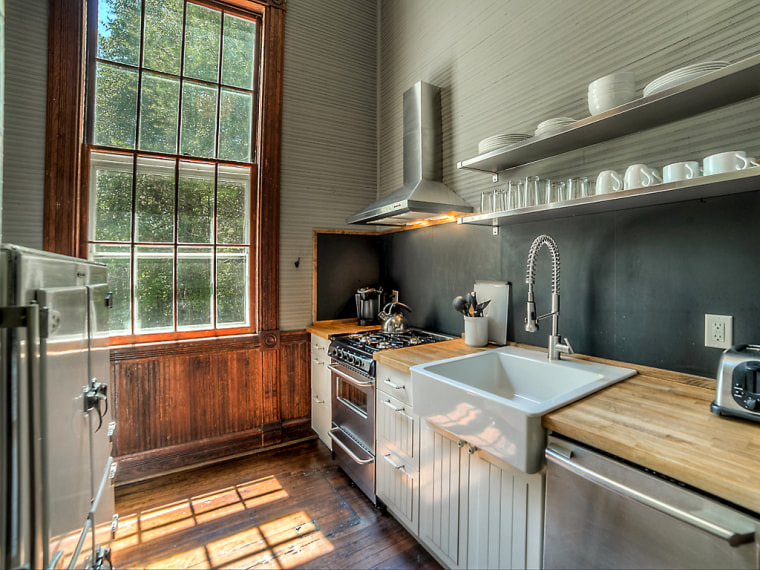 The main room — which is Bigelow's favorite part of the house — maintains all the original windows, floors, and slate chalkboards. A newly built grand staircase now connects the common area with the two bedrooms upstairs.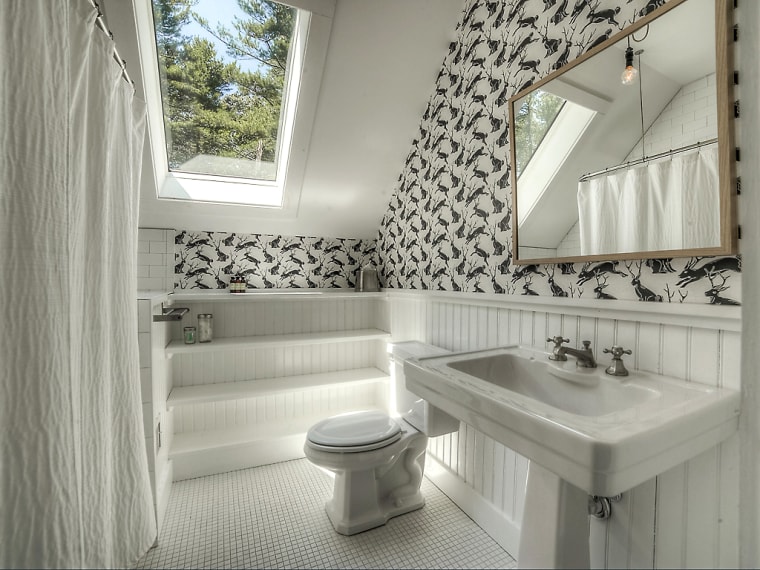 The home and inn is on the market for $649,000 with listing agent Beryl Oles of Global Property Systems Real Estate.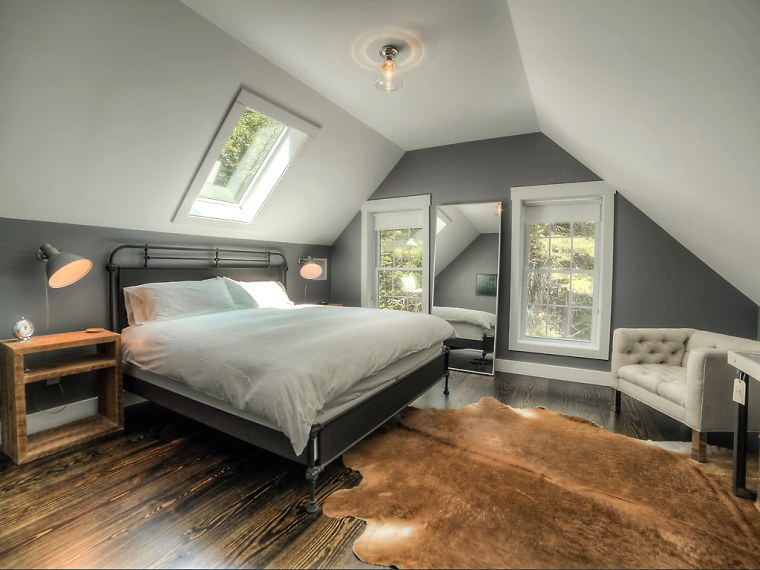 RELATED: For sale! See inside this 102-year-old craftsman style home — peek inside
Bigelow can see a number of potential owners for his beloved property. It could be someone in the market for a weekend home for easy getaways from the city. Or it could be someone who wants to fully operate it as a business, as he and his wife do currently. Alternately, Bigelow foresees a pleasant middle ground for owners use it as a weekend home and rent it out when they wish.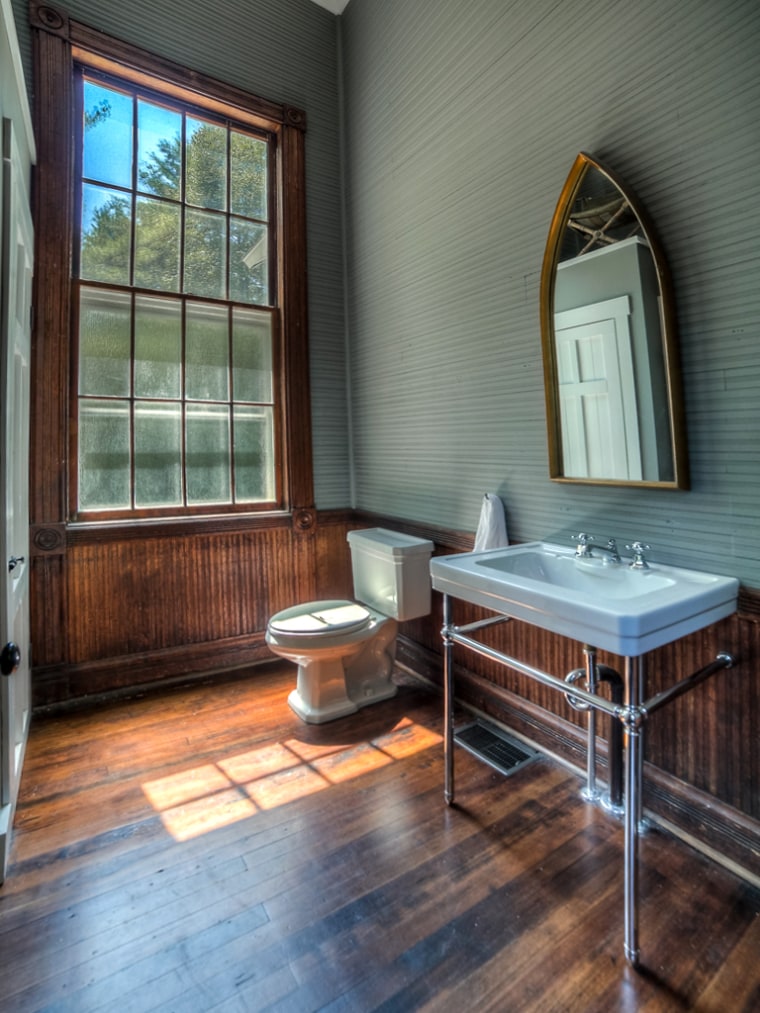 "We are booked every weekend without fail," says Bigelow. "So someone who wants to use it can, and the weekends they don't, it's almost guaranteed to generate income."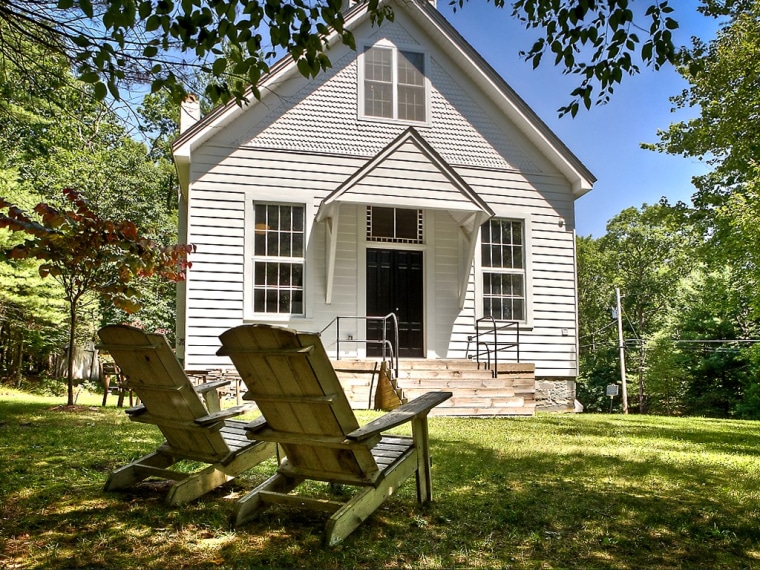 RELATED: Look inside! Church gets 'born again' as a B&B
Photos by Steve Belner.
Related: