Between the needs of spouses, family, kids and ourselves, we can all feel spread pretty thin on a daily basis. But what if there was a way to make the limited 24 hours we all have in a day go just a little further?
It is possible, promised productivity expert and author of "I Know How She Does It" Laura Vanderkam, who spoke to TODAY Monday as part of our Save Time TODAY series.
Here are six great tips she suggested for getting the most out of our (limited) hours at the office and at home — including two that will help get your kids on their way to school in no time.
MORE: Avoid morning madness! 10 ways to save time before you leave the house
1. Keep track of everything you do for a week.
"Figuring out where the time goes, we can start to see where those hours may be in our lives," she explained. "Once we know the time is there, it becomes easier to make good choices about it."
2. Make frantic mornings fun for kids.
When it comes to getting the kids ready and out the door in the morning, it may seem like an impossible race. Let your kids know that there's a reward for being prepared early. "They know that if they finish their 'getting ready' chores, then they can come play before it's time to go to school," said Vanderkam.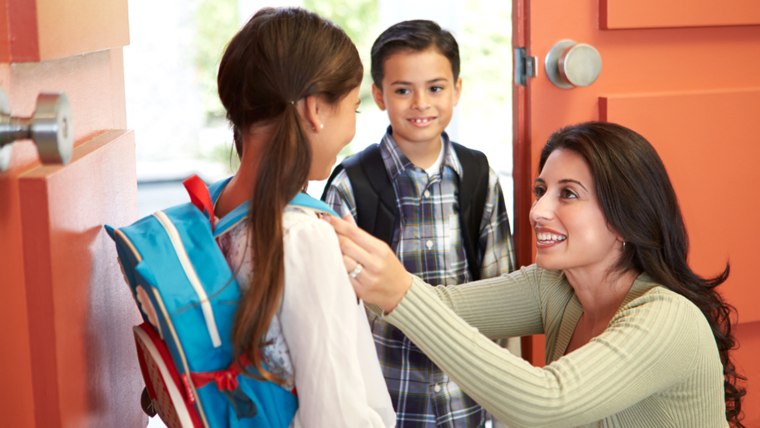 3. Have a "launching pad."
For you and for your family, Vanderkam suggests having a room or area where everything is set up to get out the door quickly: Coats, shoes, backpacks, lunches can all be set there ahead of time.
4. Tackle most important tasks first.
Prioritizing means you can get the biggest boulders rolled downhill and out of your way. "Mornings are a great time for doing the difficult work, the thinking work," says Vanderkam.
5. Step away from the social media and emails.
Obviously you need to be in the loop with work emails, but by turning off notifications for social media you can stay focused. "Life will not end if you are out of your inbox for 45 minutes," says Vanderkam. "Try giving yourself that concentrated time to work and you'll find you're making so much more progress."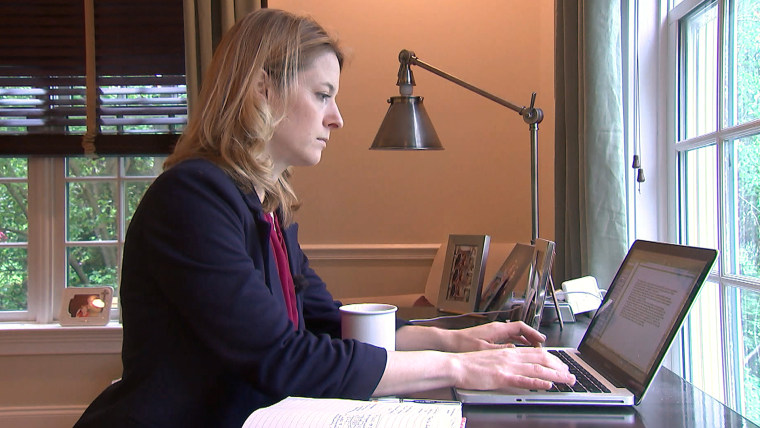 MORE: Simplify your life this fall: Best apps and gadgets to get organized, save time
6. Keep meetings on the move.
Don't let everyone get sleepy in a too-warm conference room; consider walking meetings, she suggests. "For many people, it's hard to build exercise into their lives, so that is one way to make sure you're getting more activity."
Now that you've saved all that extra time, you'll have a whole new question to ask yourself: What will you spend it on?
Follow Randee Dawn on Twitter.