Dramatic walls and windows made of glass can give a home a never-ending, open feeling while taking advantage of amazing views. Check out these sleek homes across the nation featuring floor-to-ceiling glass and panoramic views of water, city skylines and more.
Laguna Beach
171 Emerald Bay, Laguna Beach, California
For sale: $42 million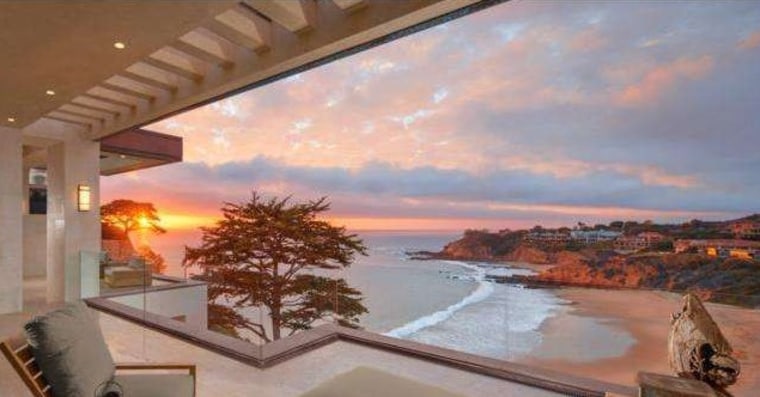 Windows the size of garage doors retract completely in this home so you can walk right out onto huge terraces suspended above the crashing surf. The nearly 12,000-square-foot home took 10 years to design and construct with dozens of amenities (including a steam room, theater and a 12-car garage), but the sparkling Emerald Bay is the ultimate amenity. Huge walls of glass put it front and center.
New Orleans

1800 Jefferson Ave., New Orleans
For sale: $2.5 million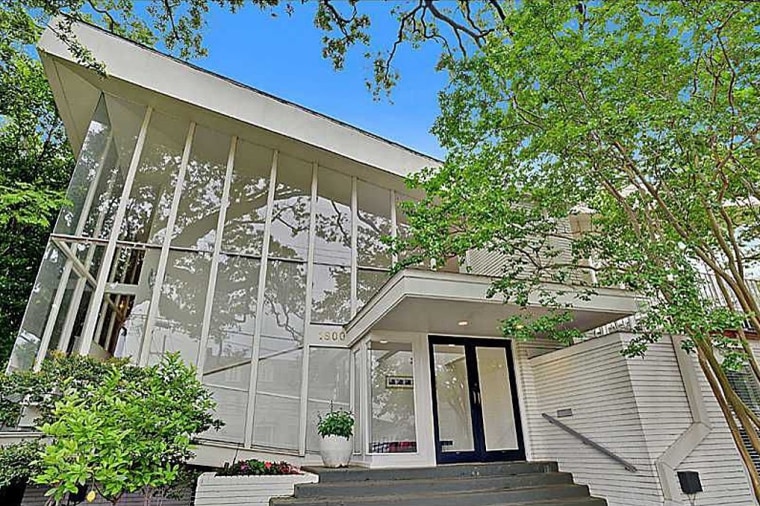 This New Orleans home was once a church, and its 26-foot ceilings and open floor plan make it suitable for fellowship. It was designed in 1956 by famed New Orleans modernist architect Albert Ledner, known for his quirky designs.
The four-bedroom, 4.5-bath, 8,602-square-foot home had a recent price cut, and is now on the market for $2.5 million. It last sold in June 2004 for a little under $1.2 million.
Lake Tahoe
580 Gonowabie Road, Crystal Bay, Nevada
For sale: $39.75 million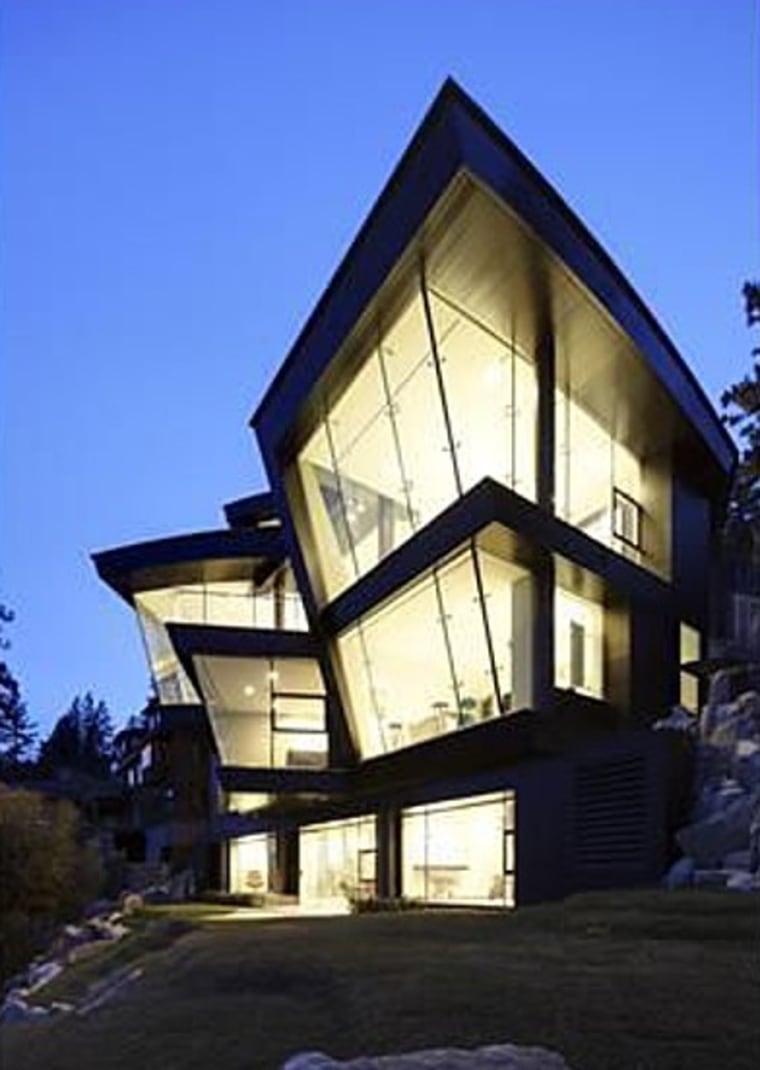 Each of the glass walls in this home on the north end of Lake Tahoe is five layers thick, held together by tiny stainless steel "spiders" hidden inside. The windows overlooking the lake and ski slopes are just the beginning: there is a glass elevator and a six-story glass stairwell that disappears into the walls, appearing to float. A 1,500-pound glass door — 7-feet-by-9-feet — pivots 180 degrees on a titanium hinge. To add to the expansive feeling, the home is also designed with a curved ceiling.
The four-bedroom, four-bath home has 8,694 square feet.
Minneapolis
2545 Huntington Ave., Saint Louis Park, Minnesota
For sale: $4.995 million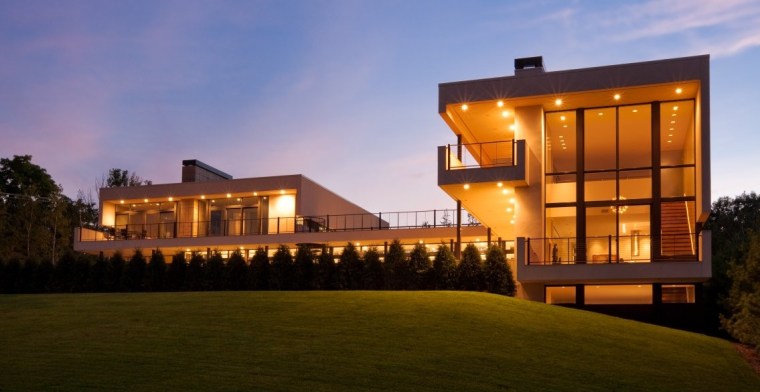 The European owners of this home added the lofted guest and pool house to accommodate visitors from out of the country. The modern home — near Minneapolis city limits — is a Twin Cities landmark. Its floor-to-ceiling windows overlook the city skyline, a lake and natural wetlands.
The four-bedroom, three-bath, 6,665-square-foot estate is for sale for $4.995 million.
Orange County
1101 Dolphin Terrace, Corona Del Mar, California
For sale: $8.995 million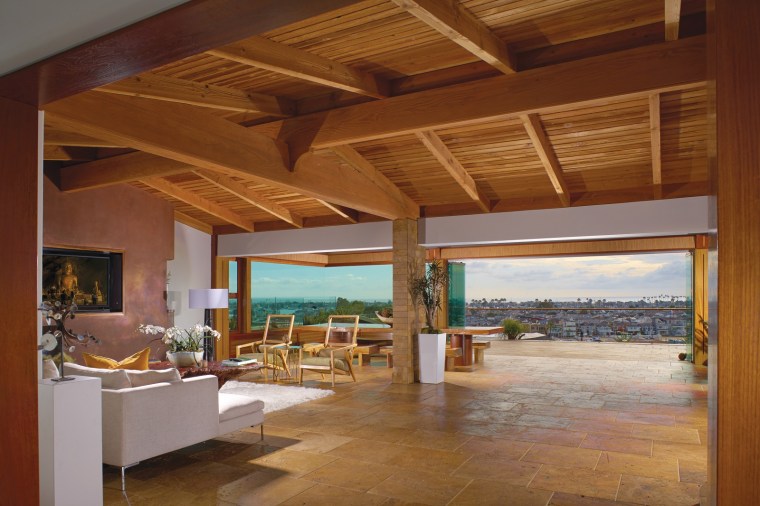 The owner of this Bali-inspired contemporary home decided to build it while playing golf on the Big Island in Hawaii. At every hole, he saw single-story homes that blended outdoor and indoor living spaces. He chose a site with views of Newport Bay, the Pacific Ocean and Balboa Island, and built a resort-style estate with a black-bottom pool, a dry sauna and Japanese soaking tub and an infinity-edge hot tub on the deck to take in the views.
The four-bedroom, 4.5-bath home has 4,860 square feet and is listed for $8.995 million after a recent price cut.
Need more views? See more glass houses on Zillow blog.
More from Zillow:
Best Places to Buy a Vacation Home
Beach Houses for Sale With Prime Water Views
House of the Week: Beached Florida Keys Houseboat

Emily Heffter, a reporter and writer for Zillow Blog, covers celebrity real estate, unusual properties, and other real estate topics. Read more of her work here.