Forget heading to the mall or grocery store — online shopping is increasingly becoming the preferred method of commerce, and it accounts for millions of packages delivered on any given day.
UPS alone reports a daily delivery volume of 18 million, and these deliveries aren't limited to a few small household goods from Amazon. We're now buying furniture, groceries and just about everything else online. Large and small, these deliveries add up, and it's become a growing concern for apartment communities.
At many complexes, managers and landlords accept and sign for tenant packages throughout the day, then contact those tenants about their deliveries — a process that essentially turns landlord offices into delivery centers. One large property rental company, Houston-based Camden Property Trust, received one million packages in 2014, they said in a statement to NBC News, and they expect this number to increase by 25 percent to 50 percent in 2015.
RELATED: How to protect holiday packages from doorstep thieves
"As online sales continue to skyrocket, package delivery is becoming a growing issue to apartment communities," said Mercedes Sanchez of the Houston Apartment Association. "Many simply do not have the storage capacity, so they are trying to figure out how to handle the deluge of packages and are having a second look at their policies regarding this issue."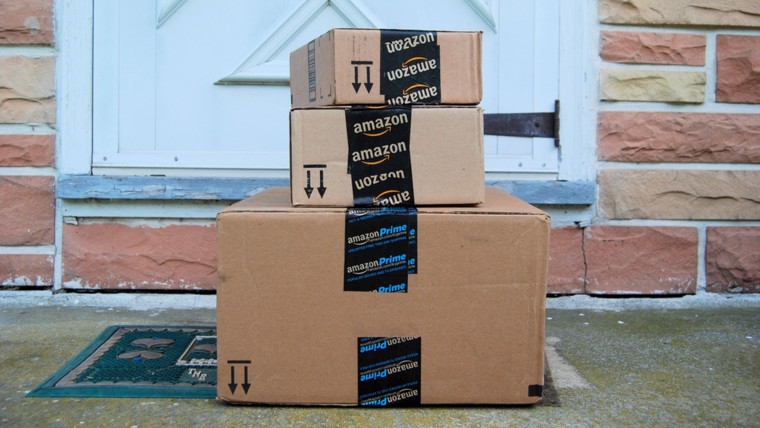 Camden estimates that it loses about 10 minutes of productivity per package, according to the Wall Street Journal. Crunching the numbers, Camden executives say this adds up to $3.3 million a year. They recently began enacting a new policy in which they will no longer accept tenant packages in their management offices. Instead, renters can receive packages at their doorstep without a signature, pick up packages themselves, or have their goods shipped to another address.
"We're just not accepting packages in our management offices on behalf of tenants," said Julie Keel at Camden. "Carriers still have full access to our properties and can drop off packages."
RELATED: Meet the most famous delivery man online: 'I'm not an Internet person'
Other complexes are offering similar solutions. For example, rental company AvalonBay reportedly uses electronic lockers on some of their properties. This way, tenants can enter with a special code and pick up deliveries themselves.
With online shopping becoming the norm, the system will have to adapt, one way or another, to make room for so many deliveries.
"We've been doing it for over a year. It's been a rollout," said Keel. "Change is change, but we still have 96 percent occupancy, and as far as I know, no one has moved out because of this."