As Betty Draper on "Mad Men," January Jones seems at home in the mid-century suburbs. But the remodel of her Los Feliz Mediterranean home, now listed for $1.495 million, shows her personal style is more formal and contemporary.
Since buying the home for just over $1 million in 2009, the actress had a son, filmed several seasons of the hit AMC show and found time to completely remodel the kitchen in her 1920s gated home. And there is not a retro appliance or rotary telephone in sight.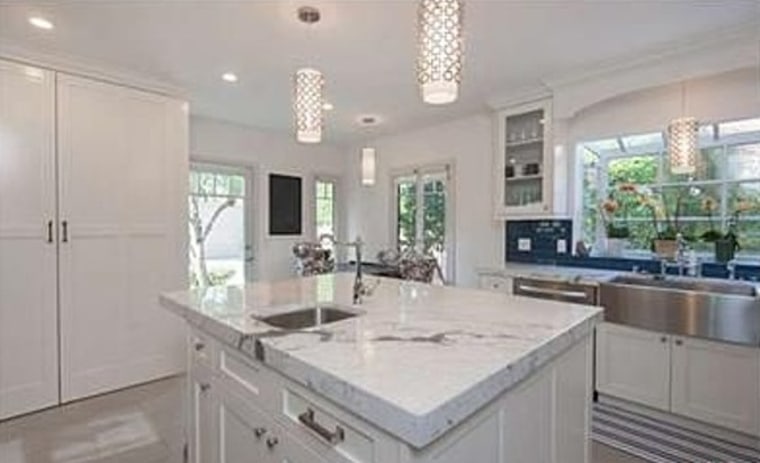 The home at 4969 Ambrose Ave in Los Angeles was outdated when she bought it. The kitchen, in particular, had linoleum floors and a cramped space, prompting the Real Estalker to call it "a fixer."
Jones added a Carrara marble island and a big stainless steel sink. She also updated the wood-burning fireplace and redecorated in a black-and-white palette. The formal, elegant three-bedroom, three-bath home is 2,200 square feet, with a pool table, hardwood floors and lots of windows.

See more photos on Zillow blog.
More from Zillow: 
Exclusive Photos: Tom and Gisele's Palatial Estate
Selena Gomez Selling Redecorated Rambler
Meryl Streep Lists Her Los Angeles Mid-Century
Emily Heffter, a reporter and writer for Zillow Blog, covers celebrity real estate, unusual properties and other real estate topics.