It looks like Nicole Richie is channeling "The Simple Life."
The former reality star-turned-sitcom actress who now appears on NBC's new show "Great News" recently shared a surprising domestic obsession: her chic chicken coop.
Architectural Digest caught up with Richie at her Beverly Hills home that she shares with her husband Joel Madden, daughter Harlow, 9, son, Sparrow, 7… oh, and five chickens named Tallulah, Philomena, Mama Cass, Sunny and Daisy.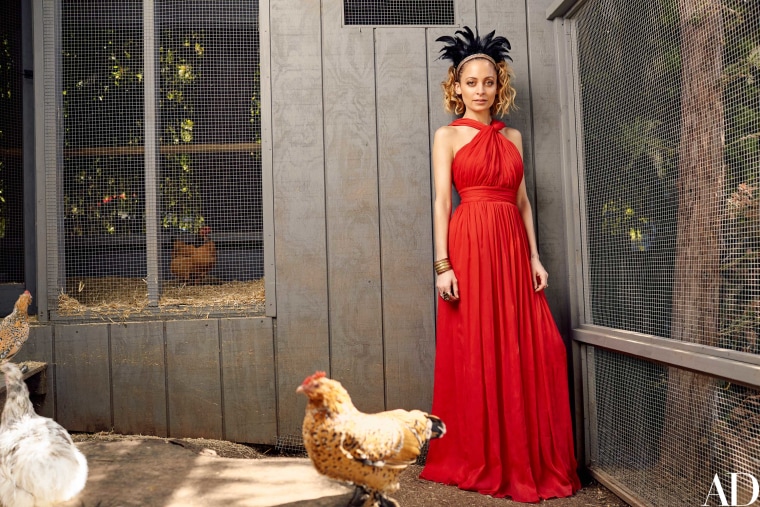 "About three years ago, we decided to add to our family and bought five chickens," she told the magazine. "I raised them inside my house for about six weeks, and then it was time for them to have a coop."
They built a miniature version of the family's own house with a gray color palette throughout. Richie also decided to create sections for the chickens to lay eggs, which didn't seem to actually work.
"They actually just lay eggs all over the place, so that was just a romantic idea I had, I guess," she said with a laugh.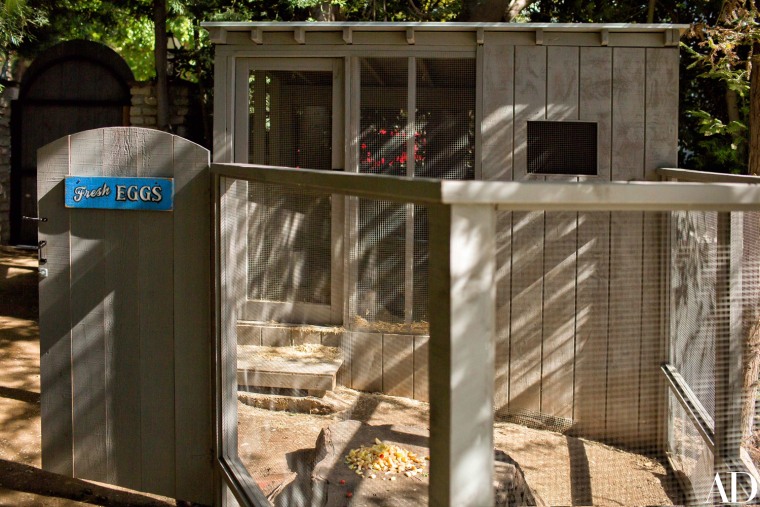 One of her favorite parts about the chicken coop is the return on investment. "They are the easiest animals to take care of, they are so much fun for kids and they just give me beautiful colored eggs every day," she said.
Although it can sometimes get a little messy. "It's actually really disgusting in there," she added. "I get really dirty. I have two pairs of coop shoes that I rotate and a pair of jeans I just want to take off right away, and sometimes I just put on overalls."
RELATED: Why Nicole Richie is glad social media wasn't around when she was a teen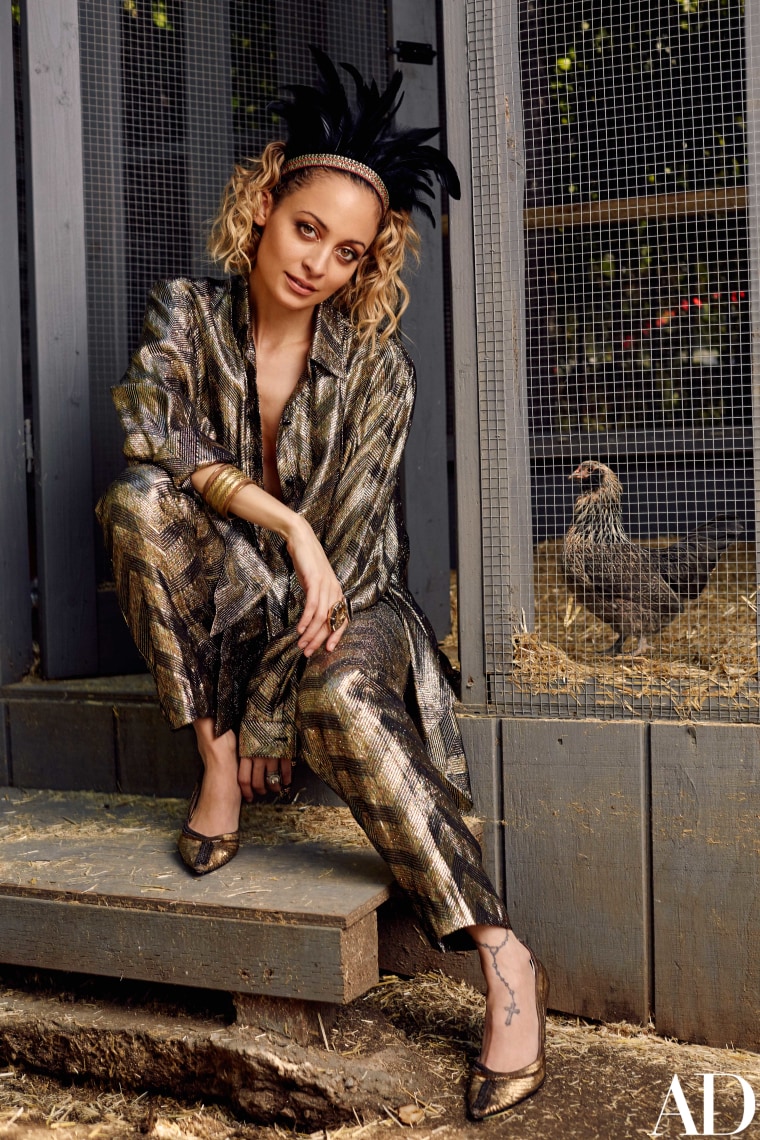 But it's not enough to keep her away. In fact, Richie said she's planning on adding three more chickens to her coop soon.
See the full story at Architectural Digest.
From Meg Ryan's shabby chic pad to the Obama's home after the White House, here's your look inside celebrities' fabulous homes.