Brace yourselves, folks, for some real Nicole Kidman envy.
In a new video taken by Vogue to to time with the release of their July 21 cover story on Kidman, the Oscar-nominated actress looks fresh as a daisy in a white lace dress, blonde hair artfully blowing in the breeze under clear blue skies, walking her interlocutor through her gorgeous Sydney home (plus cottage), and generally turning everyone green.
Fortunately, she's also being asked 73 questions while all of this walking and prettiness is going on, which leads spontaneous moments of hilarity — the first of which comes when she asks her interviewer/cameraman to wipe his shoes, and he pans down to reveal he's got on koala slippers.
New Vogue trend alert!
MORE: Matt Lauer reveals preshow ritual of 'rubbing Al Roker's head' for '73 Questions'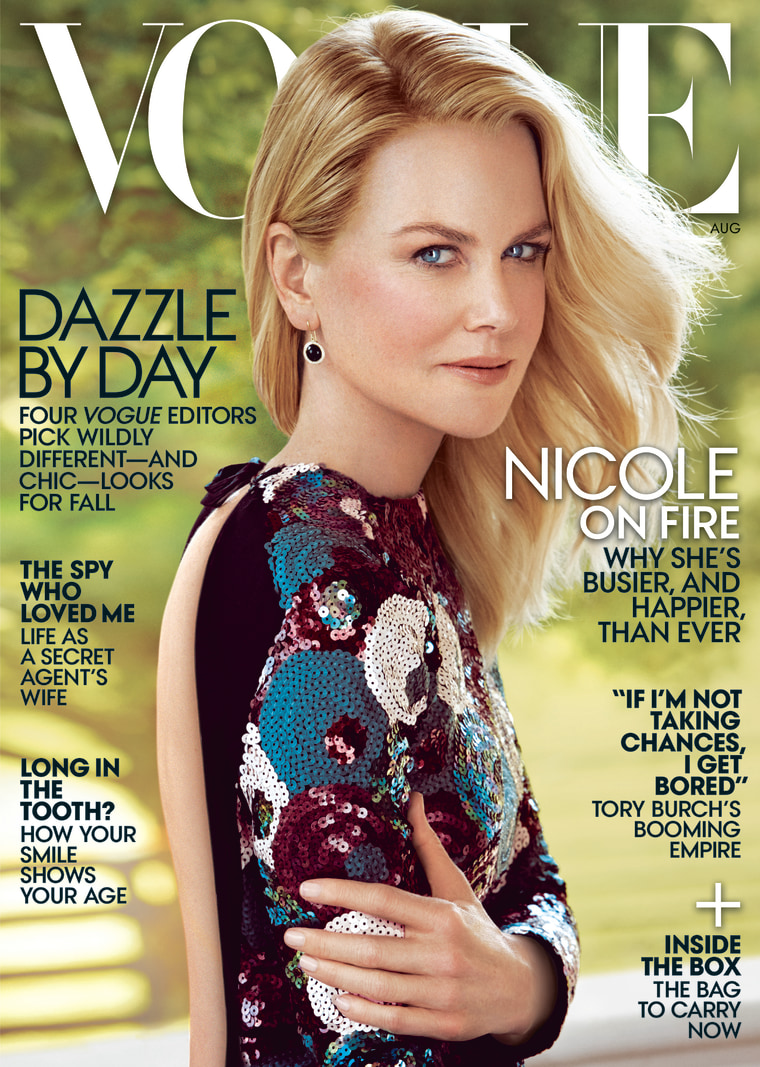 But the rest of the video is all Kidman, who does funny voices on cue, writes a secret (left-handed!) on a postcard (applying a stamp with her own face on it), picks up one of her child's toys after nearly stumbling on it, plucks a fresh egg from their outdoor coop, helps a man on an iPad pick out a color for his walls and rapid-fires answers right back nearly as fast as they're asked.
Here's just a sample:
Coolest thing about the farm: "My six alpacas."
One superpower wish: "To fly!"
Hardest part about being a mom: "Knowing I won't be here forever, so I won't always be able to take care of them."
Historical figure she'd like to have coffee with: "Eleanor Roosevelt."
Biggest surprise she's ever had: "Those two pink lines, finding out I was pregnant!"
What's one thing she always brings on set: "My pillow."
Who should the postcard with her secret be sent to: "Jimmy Fallon!"