Now anyone can take a peek inside the regal rooms of Buckingham Palace without stepping foot in London — or even the airport.
A collaboration between the British monarchy and Google Expedition has yielded a virtual reality tour of the royal palace, allowing visits inside some of the state rooms that have welcomed dignitaries from around the world, as well as up-close look at the art collection, furniture and fixtures inside Queen Elizabeth's official residence.
The tour can be accessed on a computer through the official British Monarchy YouTube channel, but is perhaps best viewed on a smart phone, where a mere swipe of the screen provides full panoramic views of each room.
RELATED: Man who sent Queen Elizabeth Christmas cards for 60 years gets royal reply
Photos for the tour were taken last week by 16 cameras placed in circle, each taking a different shot at the same time and then pulled together to provide 360-degree images of the palace.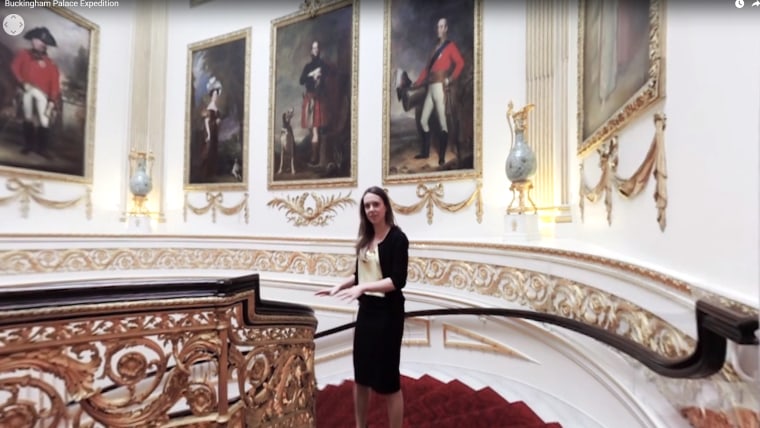 The tour lasts just under 10 minutes and is guided by Tony Johnstone-Burt, the "Master of the Household," or chief operations officer, for the queen, and royal art curator Anna Reynolds.
The official tour was launched at an event featuring students from a school in east London.
"We asked them, if you could go anywhere in the world where would you want to go and they replied — Buckingham Palace," said Jennifer Holland, Google Expedition's program manager.
Other virtual tours using the Google Expedition program have allowed viewers to tour places Japan's Mount Fuji and the Borneo rainforest, among other locations around the world. The program often is used by teachers as an education project for students.