A Connecticut home hitting the market proves that luxury and eco-friendly living can go hand in hand. 
All 3,829 square feet of this home are heated by the sun, as are the swimming pool and spa. And that's just from the sun-soaking panels on the roof.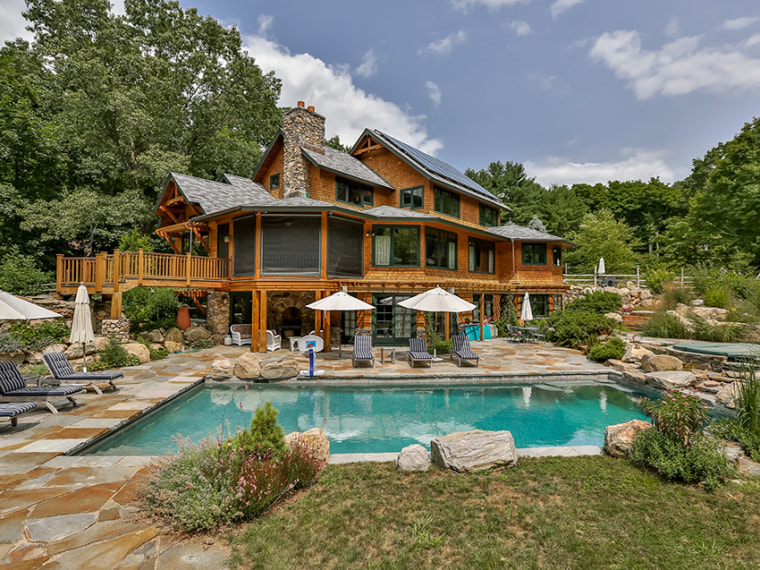 Dozens more panels in the yard generate electricity for the Adirondack-style home, which is LEED Platinum Certified — the highest certification from the U.S. Green Building Council and a rare designation for residential buildings. The home is listed for $4.5 million.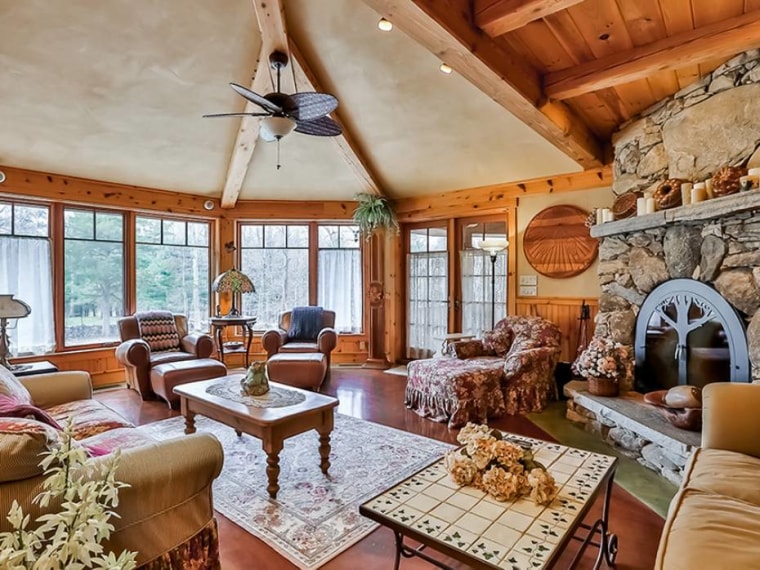 It's completely off the grid and is eco-friendly in other ways as well:

The floors and kitchen cabinets are made from reclaimed oak.
A composting toilet in the master bathroom eventually feeds the gardens, and rainwater is collected to irrigate them.
Soapy water from the bathroom sinks and showers is filtered and reused in the toilets.
The kitchen and bathroom countertops are made from recycled glass in a cement matrix.
The garage is equipped with a charging station for the current owner's Chevy Volt.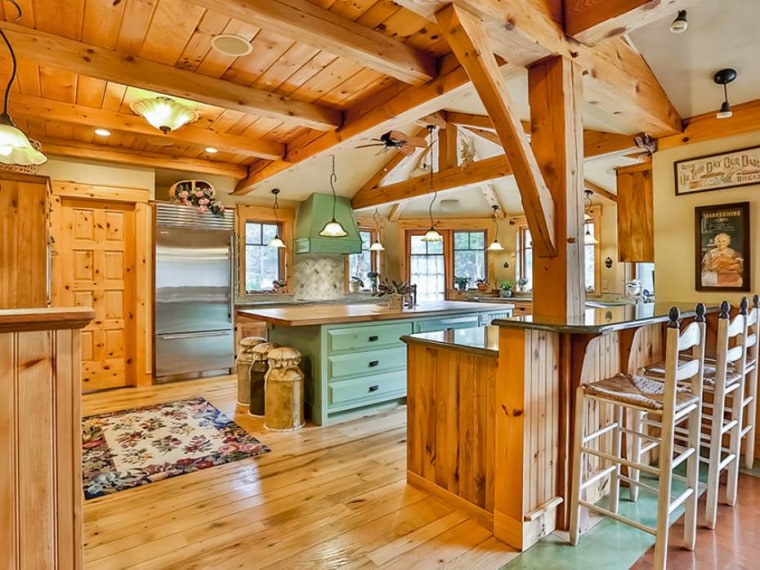 The owner paid $1.7 million for the land in 2007 and worked for two years with designers and builders to complete the four-bedroom, four-and-a-half bathroom home. It sits on 4.5 acres outside New Canaan, Connecticut and along the Rippowam River.

In addition to its green attributes, the house is full of luxury touches, from radiant floor heating in the great room to an exercise room plus a rec room and a covered outdoor terrace with a fireplace.
The listing agent is Denise Gannalo at William Raveis Real Estate.

Related: