Those people complaining about digging out from the winter storm that just hit the East Coast have nothing on Shawn and Helen Yin.
The New Jersey couple opened their front door over the weekend to a solid block of snow, so packed that the outline of the door was traced into ice.
RELATED: Family rescues adorable piglet from blizzard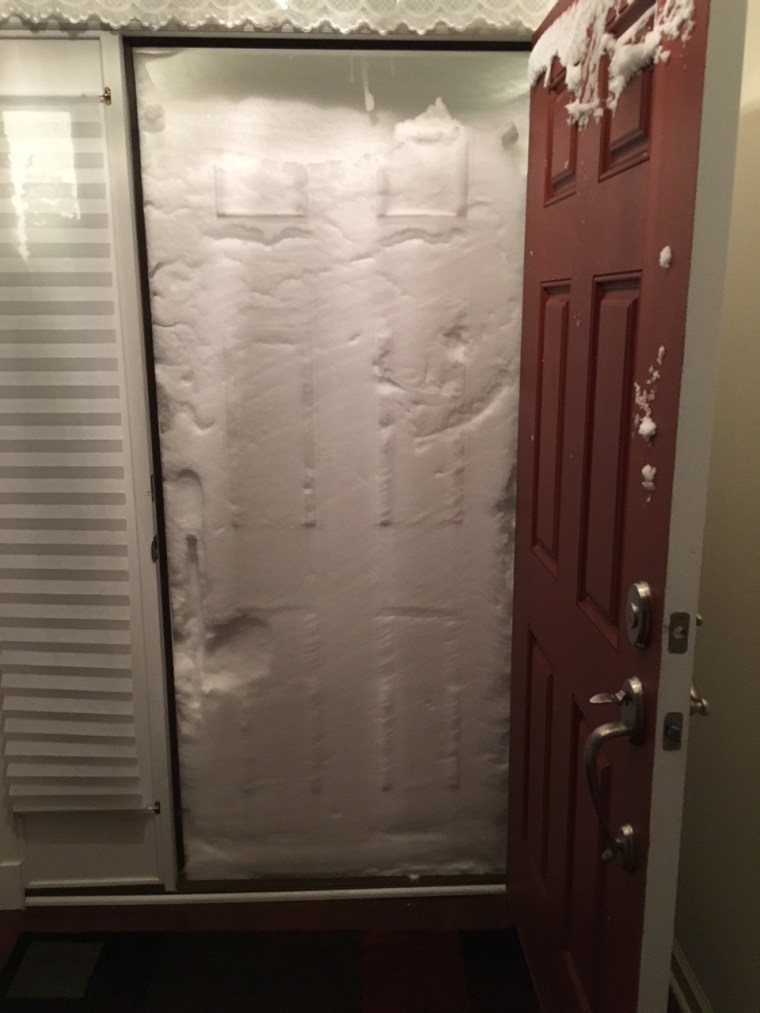 "We just thought it was really funny," Helen Yin told TODAY.com.
RELATED: 3-year-old boy gets rid of neighborhood snow one driveway at a time
Snow started accumulating as soon as the storm hit Friday. The next morning, Yin and her husband noticed a snow drift had accumulated against their front door. As the storm raged on, the snow drift grew, eventually covering the door from top to bottom.
Yin said while she and her husband found humor in the situation, she did panic a little and sent a note to her property manager, along with a photo. She said the couple also took a look at their garage exit to make sure they had a way out if necessary — which they did.
RELATED: Blizzard can't stop Nashville couple from wedding day
Yin said she sent photos from the storm to friends and family throughout the world, many of whom expressed concern for their safety.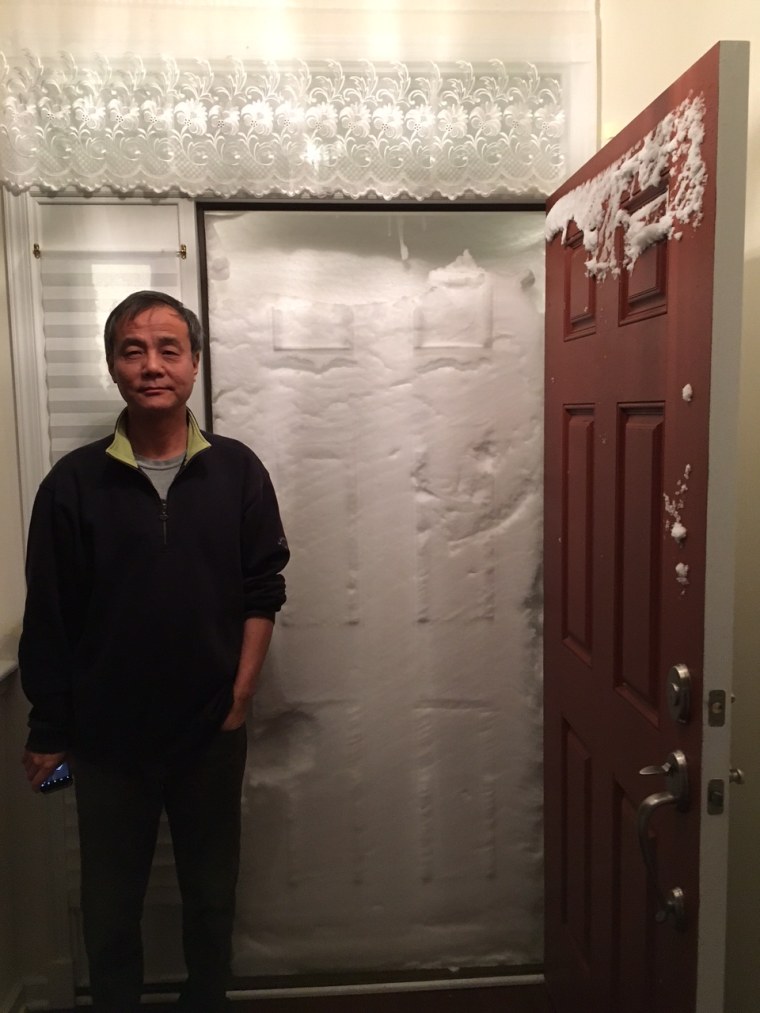 "A lot of them wanted to make sure we had enough food," she said with a laugh. "I told them we could have stayed here for a month! We were prepared."
RELATED: 3 snowstorm moments that will make you smile
Yin heard workers from the property manager's office begin digging out the entrance to their front door early Sunday. By late morning, a path had been cleared.
"They were very efficient," she said. "We have absolutely no complaints there."