If you find yourself struggling to find some peace and quiet indoors because of your neighbors, then check out these solutions.
Q: I live in an apartment, and although I like my neighbors I can't stand the sound of them clomping overhead and talking behind the walls. How can I get some quiet?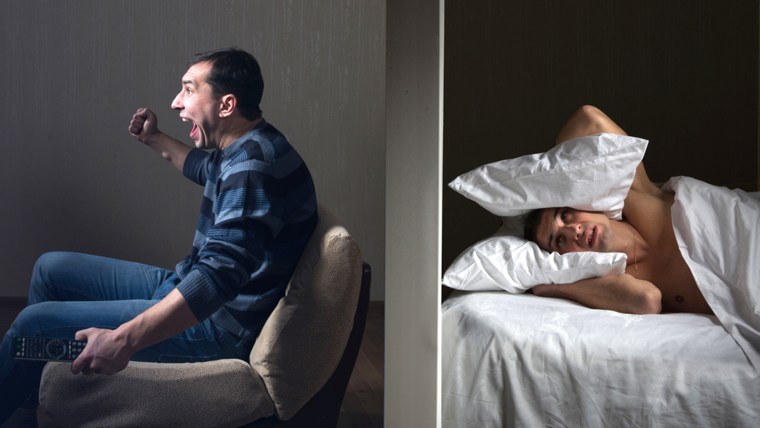 A: Much as we love them, our homes are not always an oasis of calm — especially if we live in apartments or multifamily dwellings. The noise we hear from neighbors or even our own family members clomping above us or through the walls can be extremely distracting.
Before I explain what you can do about it, let me describe what the problem is. Sound is a vibration that passes through the solid structure of your home. Jump up and down upstairs, and the vibrations literally travel through the floor, subfloor, joists, drywall, and then out toward your ears. Laying carpeting on floors or putting cork tiles up on the walls can muffle the noise, but you'll still be able to hear it.
Adding insulation to your walls is the easiest way to reduce sound transfer, and using a product like CertainTeed's Noise Reducing insulation can reduce noise transfer (http://www.certainteed.com). For isolating an interior bathroom or even outside noise, this is your least expensive alternative.
A more thorough way to deaden sound is to separate the connection between the wall or ceiling and the noise on the other side. In the case of the ceiling, you could create a separation using Green Glue, which leaves a gap between the old drywall ceiling and the new layer of drywall you install. (I never said this was going to be easy!)
RELATED: 9 smart tips on how to handle nasty neighbors
The glue remains flexible and acts as a sound barrier and can reduce sound transfer by up to 20 percent. And when finished it looks just like an ordinary ceiling — except that it will be quieter, since the sound vibrations won't travel through it as well. Walls can be treated using insulation, a sound barrier and sound isolation clips as pictured below and available at http://www.soundisolationcompany.com/.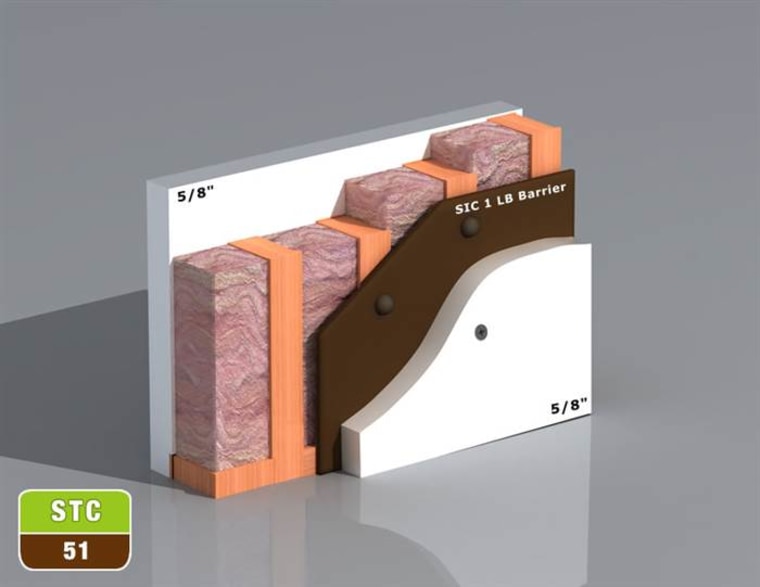 This system can create a very quiet room as it pertains to outside noise and can reduce sound transfer by up to 25 percent. The cost to install this system for, say, about 50 feet of running wall in your home, is about $1,000.00, not inexpensive but you will no longer hear your neighbors' conversations.
If you want to quiet down the sound that comes from your floor, then consider installing 440 Sound Barrier by Homasote (http://www.homasote.com/). This barrier can reduce sound transfer through floors no matter what the finish of your floors is.
RELATED: Neighborly advice: Tips for dealing with nuisances next door
One of the best ways to quiet things down is to actually add noise to your home using white noise machines. The Noise Shield is effective in drowning out annoying voices and sounds by adding a nonstructured noise in the general area with you to mask over other sounds.
The Sonet Acoustic Privacy System offers the same sound-masking technology large corporations employ, but packaged into an off-the-shelf solution. It's suitable for use in spaces as small as 50 square feet and can treat up to 500 square feet. It was designed specifically to address individual needs for speech privacy and to reduce noise intrusion and distractions. Both are available at http://www.speechprivacysystems.com/ and range in price from $80-$200.
With some of these ideas, you can keep things a little quieter at home and maybe bring a little more peace and tranquility into your everyday life.
RELATED: How can I remove scratches on stainless steel appliances? Answers to your home questions
If you have any more questions, please feel free to send me an e-mail via my Web site. For more information visit: www.housesmartstv.com.
This article was originally published Sep. 20, 2007 on TODAY.com.