Looking for a quaint little place to fly away to? There's a 480-square-foot human-sized birdhouse on Airbnb that might be the perfect destination — especially if you're into tiny homes.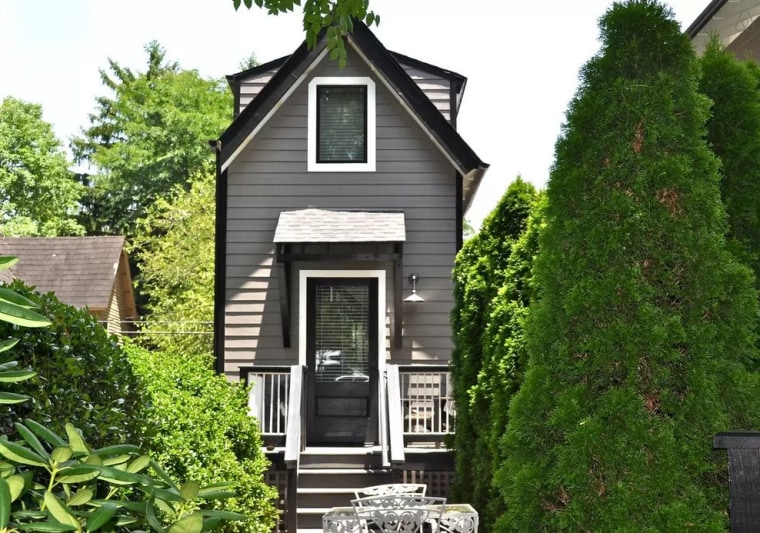 Located in Asheville, North Carolina, this three-story skinny home measures approximately 10-feet wide and can accommodate up to two people.
RELATED: See how a family lives in this 500-square-foot apartment
"It's an open floor plan separated by floors, not doors," owner Dana Dollar-Raynolds explained to TODAY.com. "We had a full-time tenant before turning the house into a furnished vacation rental. He was over 6 feet tall but managed to live there comfortably for a year."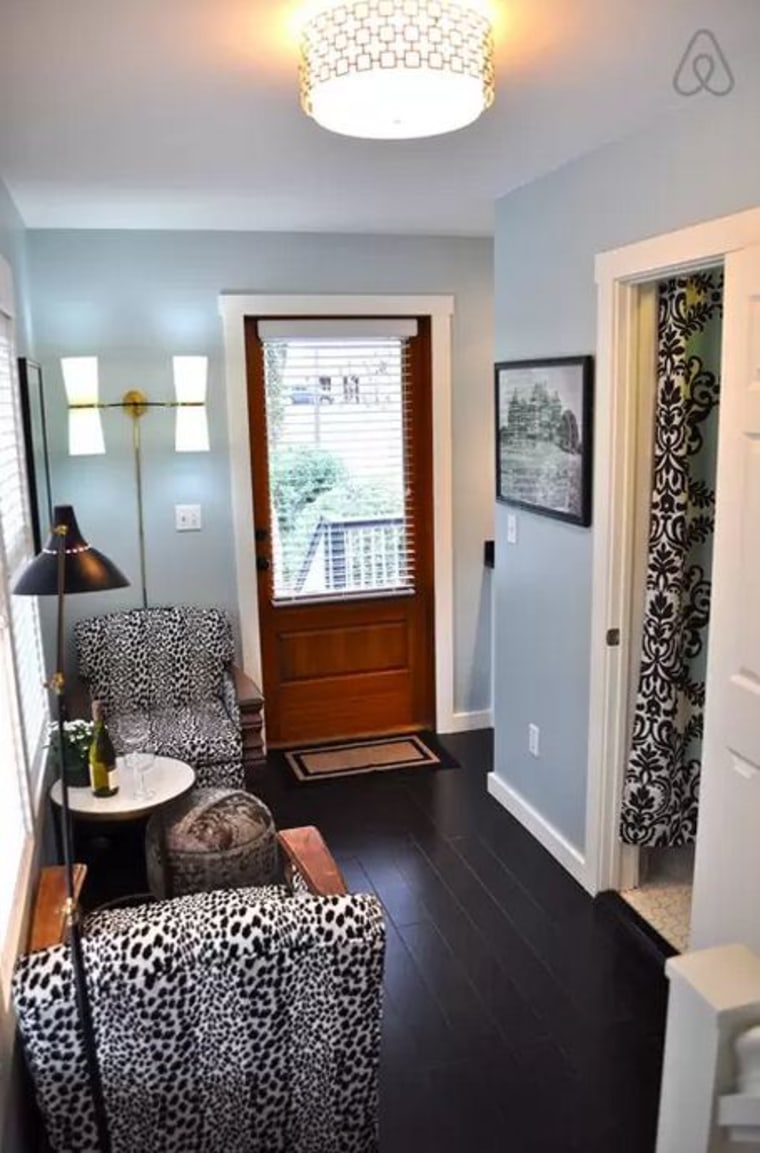 Guests have the whole house to themselves. The kitchen is located on the bottom floor, along with access to a small patio.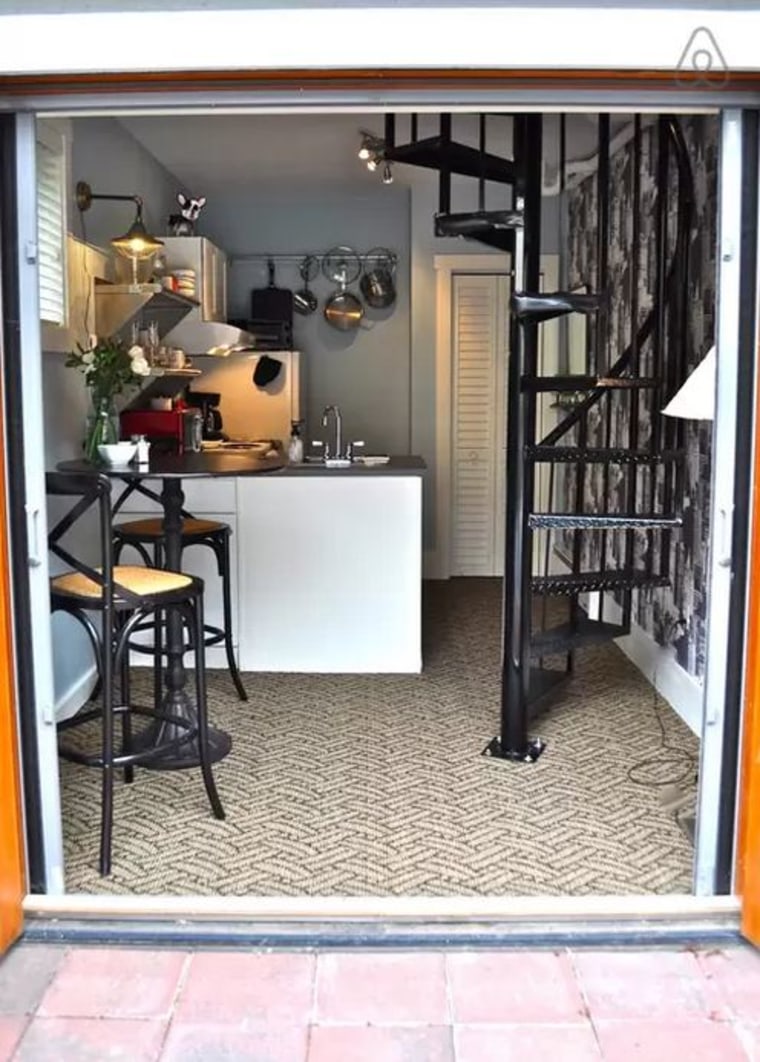 The main floor on which you enter has a seating area and bathroom. Because of its small size, the layout has some smart space-saving features.
"It's all about the way things are arranged with easy passage," Dollar-Raynolds said. "For example, the vanity is located on the left hand side and is open to the living space. It is in a nook allowing it to be a decent size with ample storage. The actual bathroom is just past it and is an enclosed space with a toilet and shower. There's no curb on the floor separating the shower and toilet. Instead the floor gently slopes towards a drain in the shower."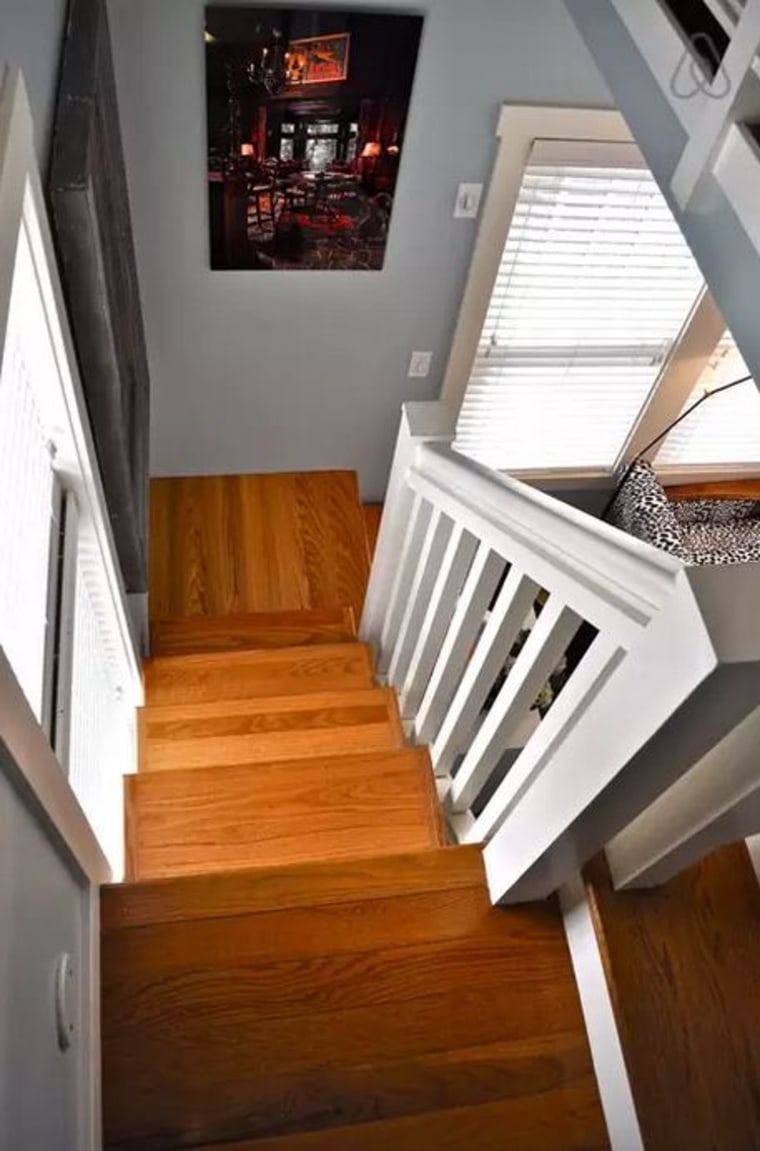 The third floor houses the bedroom, a cozy room full of natural light. Light blue walls throughout the house work well with the black and white textile palette. Of course the home is beautifully decorated seeing that the owner works for local interior design firm Greeson & Fast Design.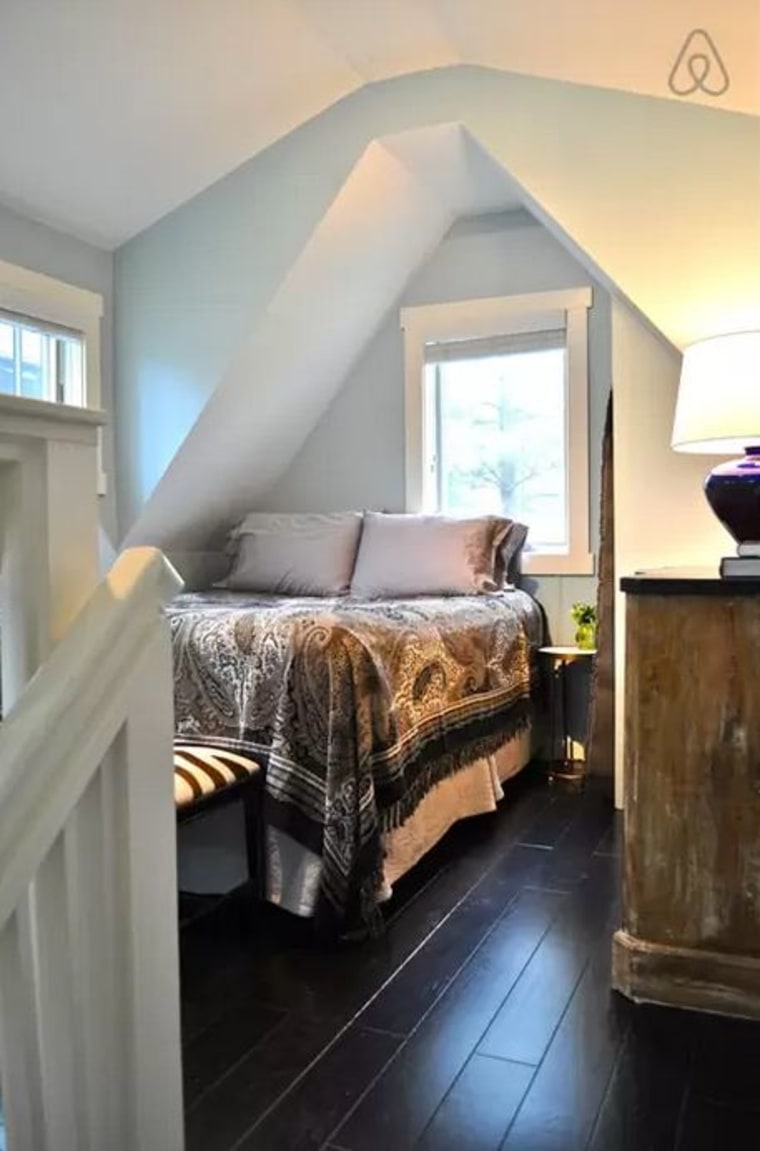 "I personally believe that the Bird House is very user friendly due to the way it is currently decorated as well as designed," Dollar-Raynolds said. It may be small, but it's comfortable and functional.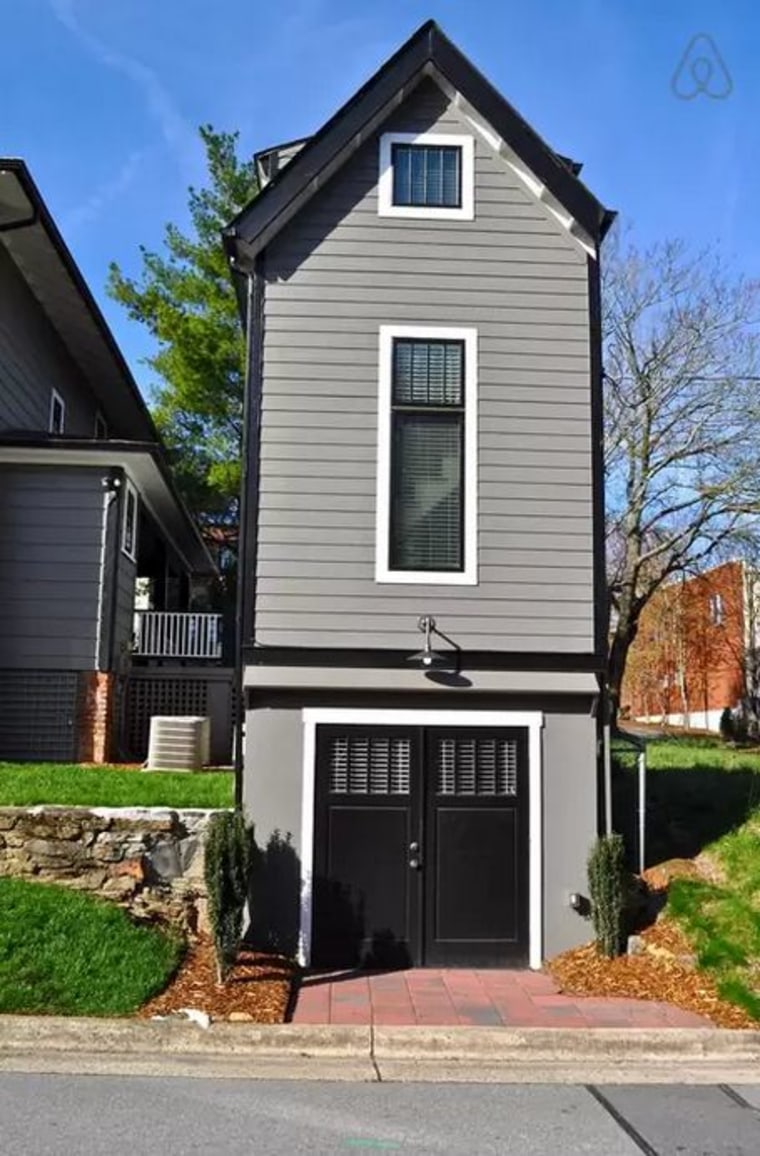 A night at the Bird House costs $175. Interested in nesting there? Click here to book!