When designers Nate Berkus and Jeremiah Brent first laid eyes on their gorgeous new Los Angeles home, it wasn't exactly love at first sight. The 9,000-square-foot space was impressive, sure, but it seemed a bit too large for the couple and their toddler daughter, Poppy.
After a quick tour around the property, the couple realized they could use their designing know-how to create a cozy, homey space, and they set to work decorating their family's dream home.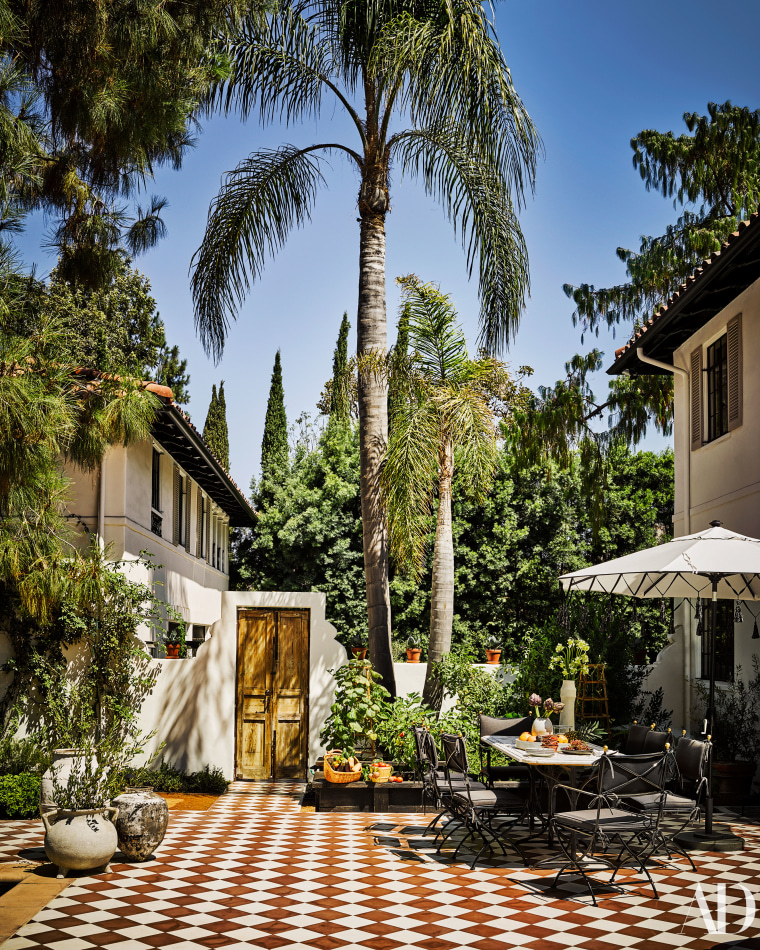 "We were lucky that the house was in great condition. It had been looked after. All we really needed to do was give it a cosmetic makeover — the perfect assignment for two decorators," Berkus told Architectural Digest.
One of the couple's decorating priorities? Lending the large, grand space a cozy, intimate feel. After all, they first fell for the home after seeing a 200-year-old-oak tree in the backyard. They wanted to create a space where their family could grow together.
"We pictured Poppy, and eventually the rest of our family, playing under that tree, and we thought this was a place we could put down roots," Brent said.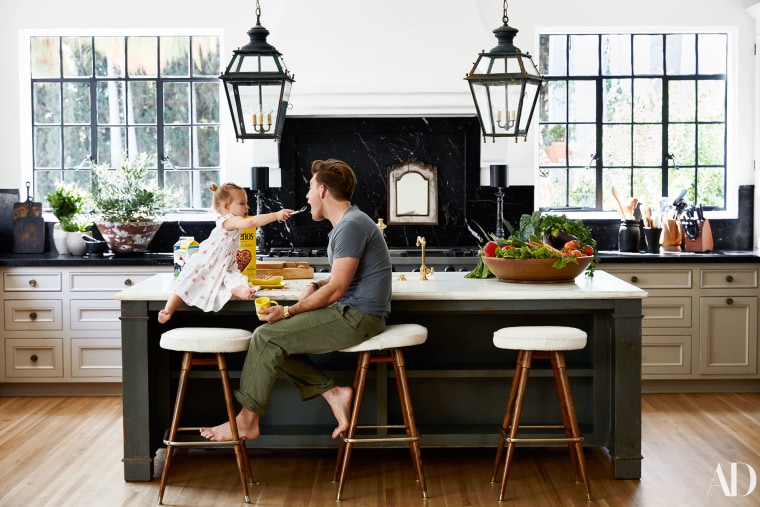 The 1928 Spanish Colonial, located in Los Angeles' Hancock Park neighborhood, was treated to fresh antique marble floors, replacement fireplace mantels, and new kitchen fixtures and surfaces.
The couple's design motif? Muted, neutral tones and lots of texture. American, French and Swedish wooden pieces dominate the space and country antiques add a sweet and practical, lived-in feel.
"When you live with a small child, you don't want to feel beholden to your possessions," Berkus said.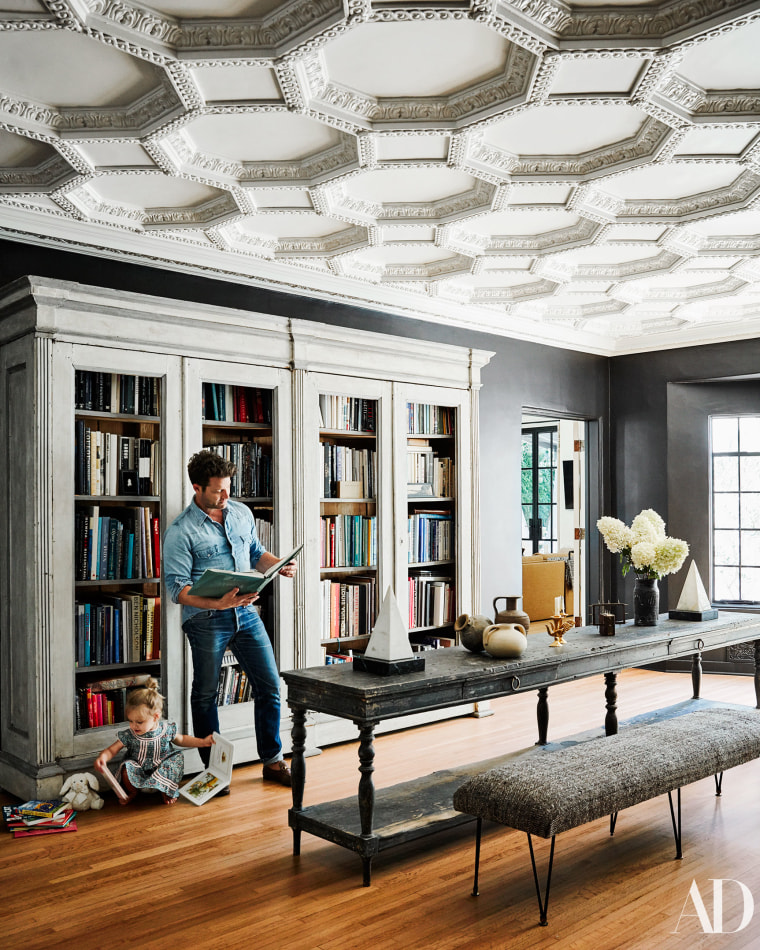 You won't find much color in this cozy abode, and that's the way the couple likes it. "We go for a very clean, masculine look. We don't like to live with a lot of color," Brent revealed.
Of course, Berkus and Brent did decide to add splashes of color in Poppy's bedroom and playroom. The space is all at once cozy, playful and a bit indulgent.
"She's obsessed with pink and princesses — big shocker — so we try to keep the color and chaos confined to her zone," Berkus said.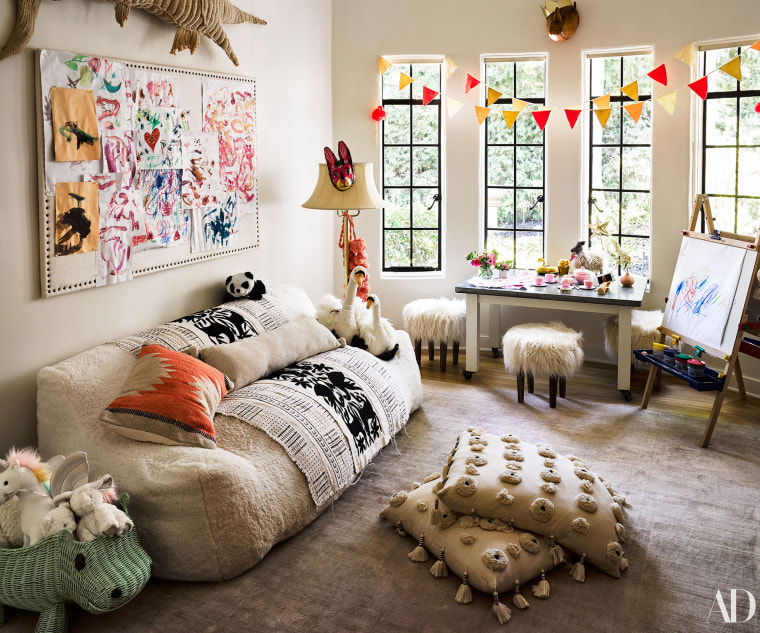 One of the couple's favorite spots in the house? Their enviable his-and-his closets. "Good closets make for a good marriage," Brent joked.
The master bathroom isn't too shabby, either, even though it does have a touch of that color Berkus and Brent tried to avoid while decorating. The room features purple and brown Prunella marble and hand-painted murals by James Mobley.
"It has an old Venetian quality, and that influenced the molding profiles," Berkus said.
After years of making other families' home dreams come true, it's now time for Berkus and Brent to live happily ever after in their own dream home.