Whether you are looking to add a bit of shade to your favorite seating area or want a romantic feel to the backyard, a basket canopy is an endlessly classic way to go about it. DIY blogger and author of "A Hot Glue Gun Mess," Mr. Kate (also known as Kate Albrecht) is sharing how you can create a whimsical basket canopy in your backyard this summer.
Materials needed: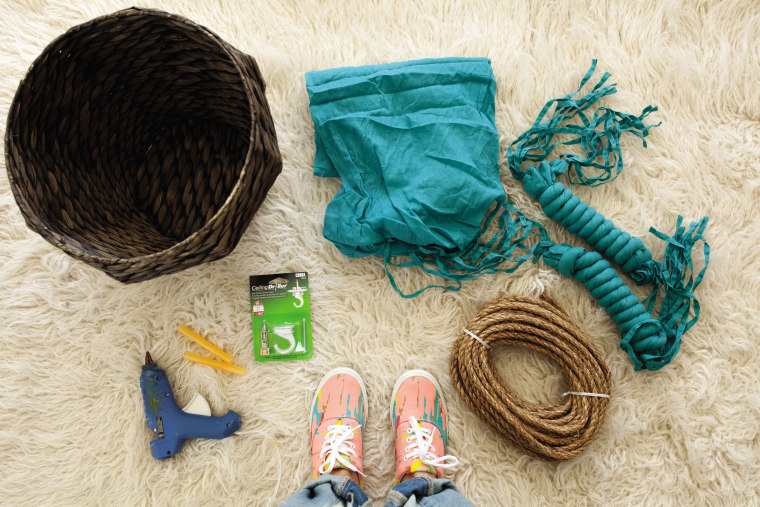 About 4 feet of ½-inch-wide natural fiber rope, like Manila or sisal
Large natural-fiber woven basket — preferably one with no handles
Scissors
Hot glue gun and extra-strength glue sticks
2 to 4 lightweight curtain panels, depending on the size of your basket
Large screw hook with anchor for hanging, like Cobra Anchors for ceilings
RELATED: 21 days of summer home DIYS
How to do it:
Tie a large knot at the end of a piece of rope. Err on the side of longer so you have slack to hang the canopy at your desired height. You can always trim it later.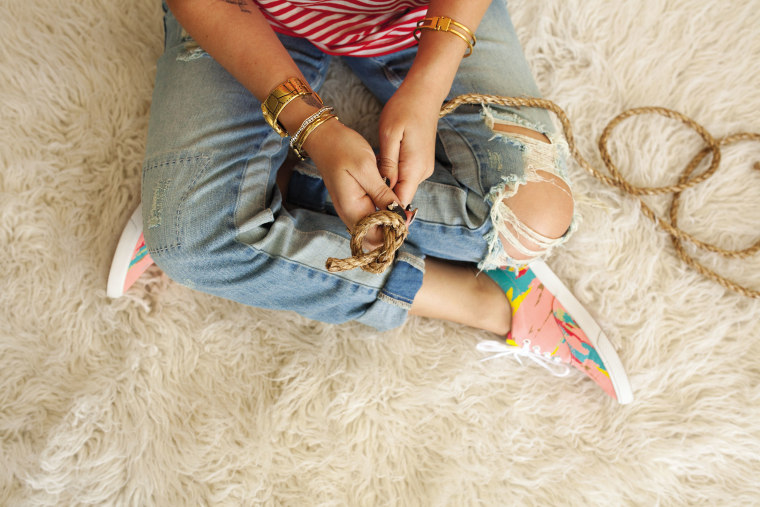 2. Push the rope through the center weave at the bottom of the basket, letting the knot act as a stopper. Tip: Depending on the weave of your basket, you may need to jab a little hole with scissors or a knife to be able to fit the rope through.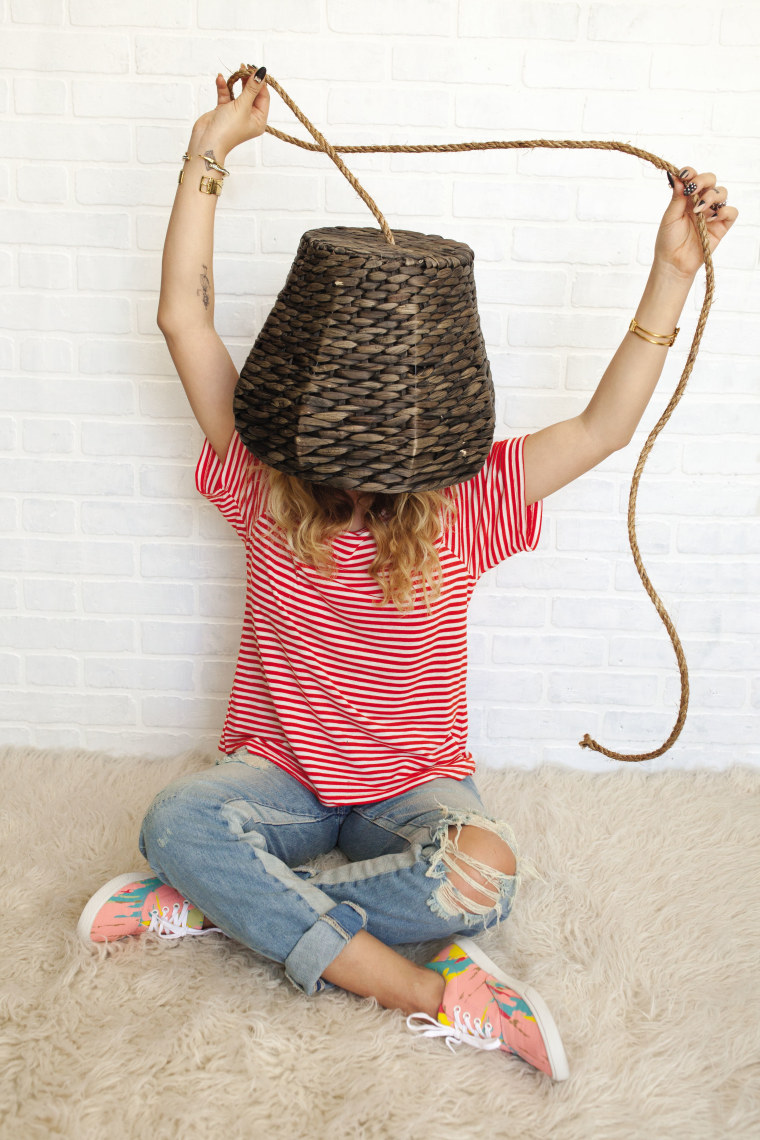 3. Hot-glue the top of the curtain panels along the inside rim of the basket, making little pleats as you go for a more gathered look.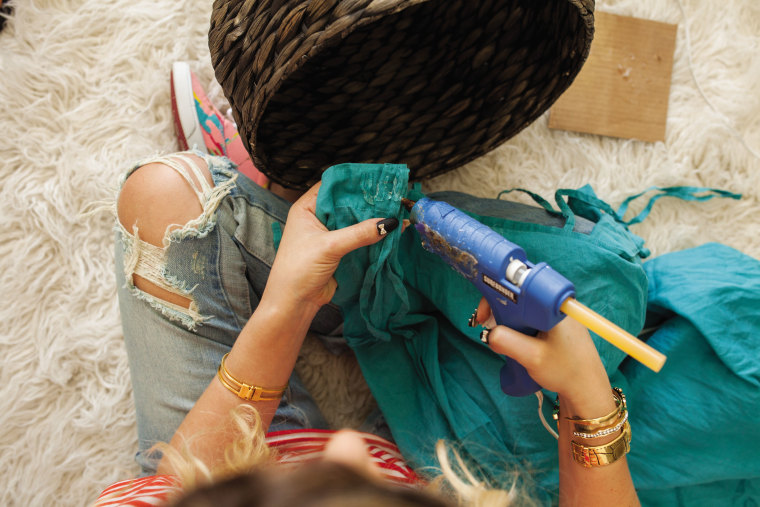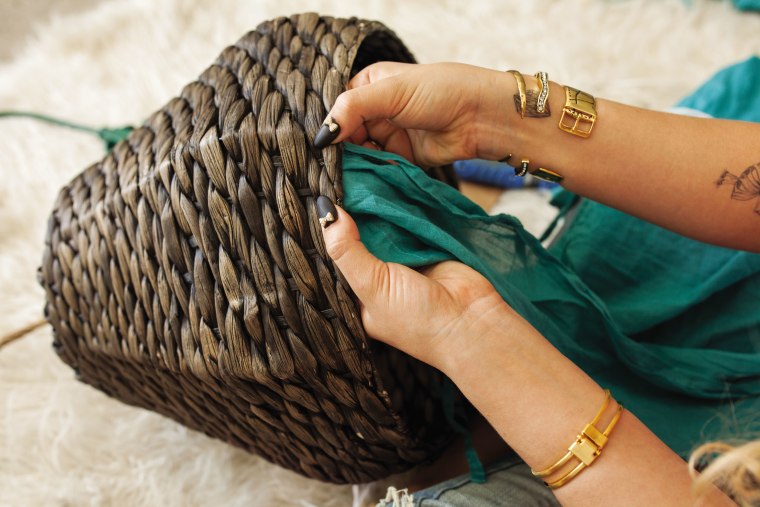 4. Mount the screw hook in the ceiling above your bed or daybed. Tie the rope around the screw hook or a tree branch outside to hang the basket canopy. I styled my basket canopy with some vintage chandelier crystals hung along the rim of the basket.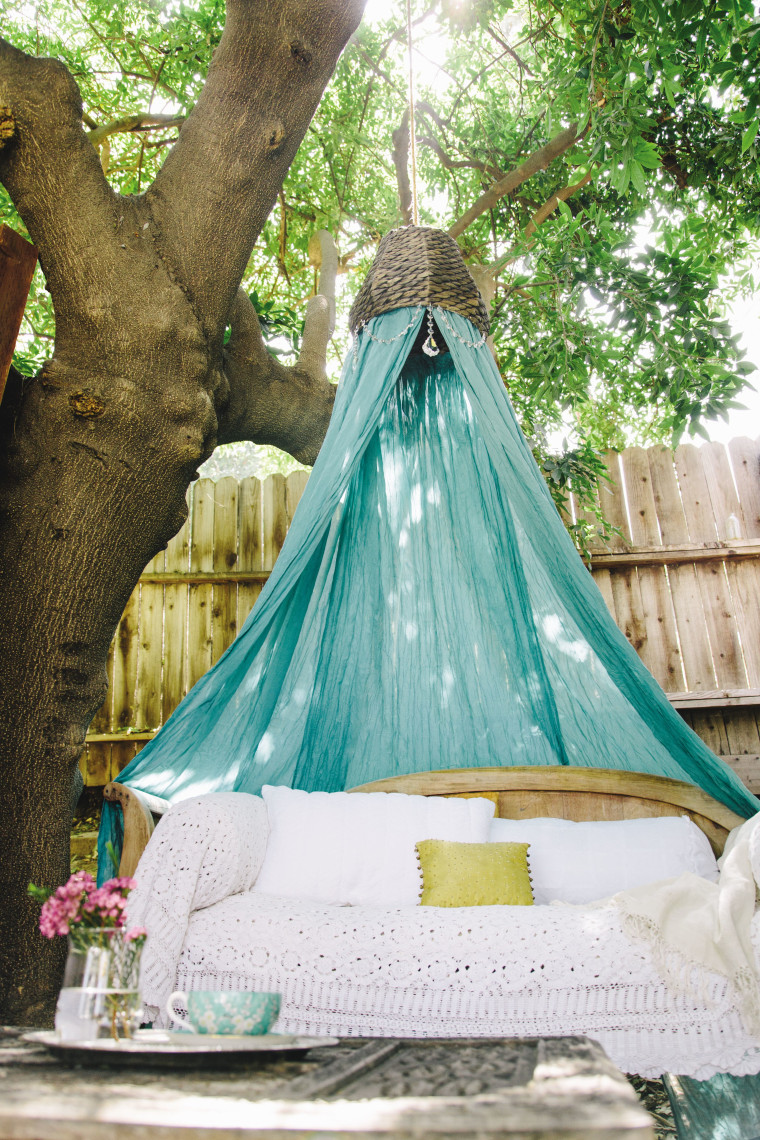 Love these ideas? Find more great projects in TODAY's calendar featuring 21 days of summer home DIYs!