There is no reason why Thanksgiving dinner shouldn't rock. Skip the bland dinner rolls, leave that store-bought pie in the freezer aisle and whip up these tried-and-true Pinterest recipes. There is a reason these dishes are shared over and over and over again on the social sharing site. They're unanimously delicious.
Sweet potato pie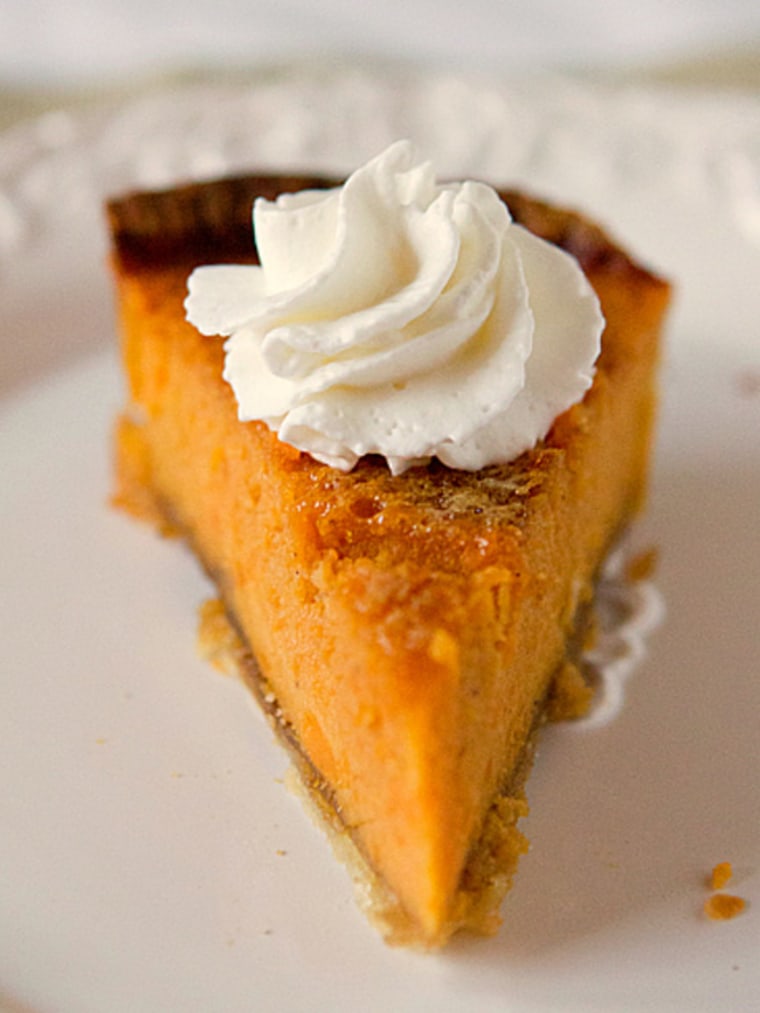 You can never go wrong with this hybrid of classic Thanksgiving recipes because pumpkin pie combined with sweet potato and marshmallow casserole only means taste bud heaven. Get the recipe here.
Caramelized Brussels sprouts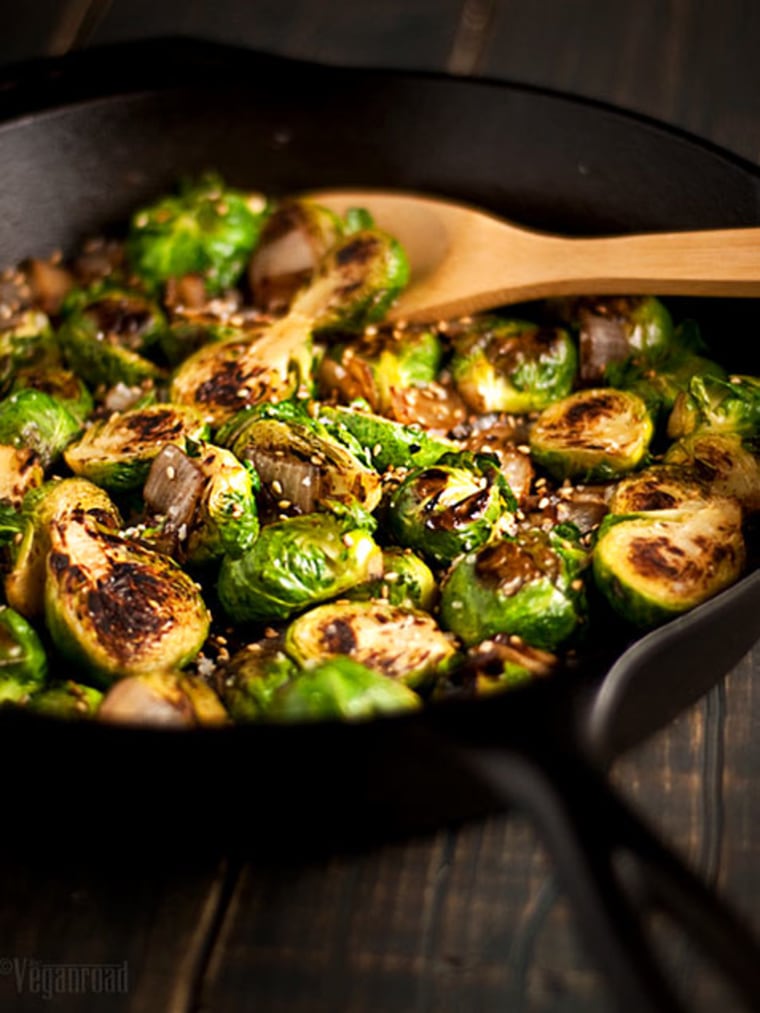 If you don't have Brussels sprouts on your Thanksgiving table, you're not doing it right. This recipe kicks them up a notch by adding sesame seeds into the mix. Get the recipe here.
Cranberry glazed turkey breast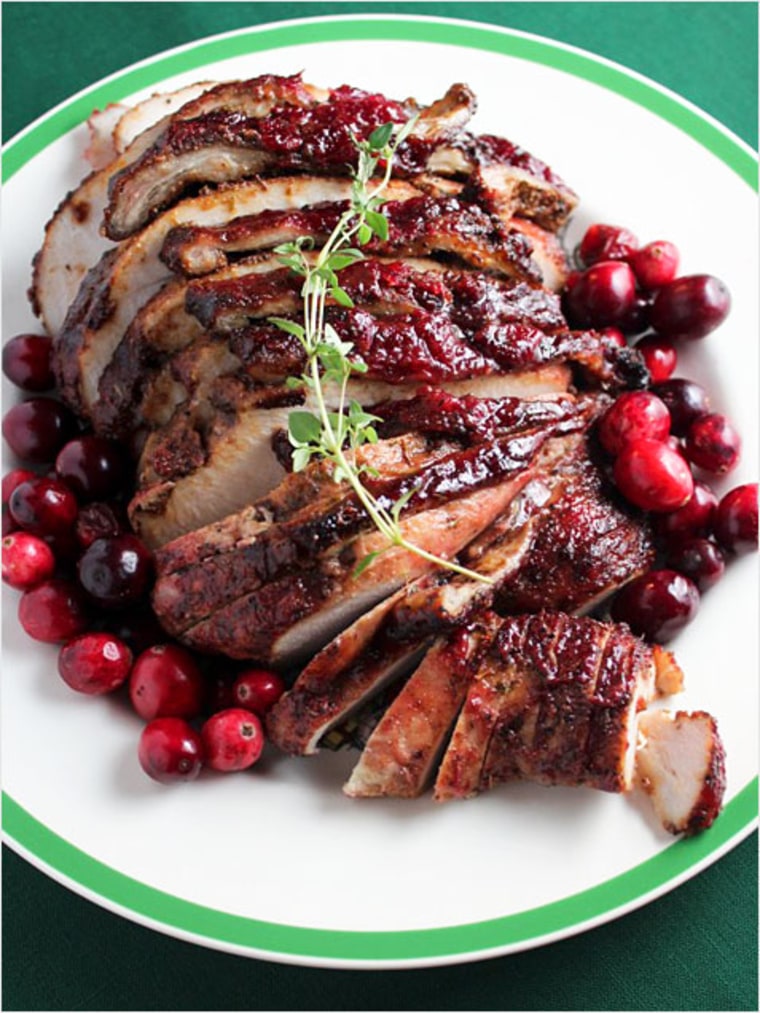 We're not going to lie, the ingredient for this incredible dish is lengthy — but the turkey is the star of the dinner table so best to make sure it tastes amazing. Get the recipe here.
Honey butter pumpkin dinner rolls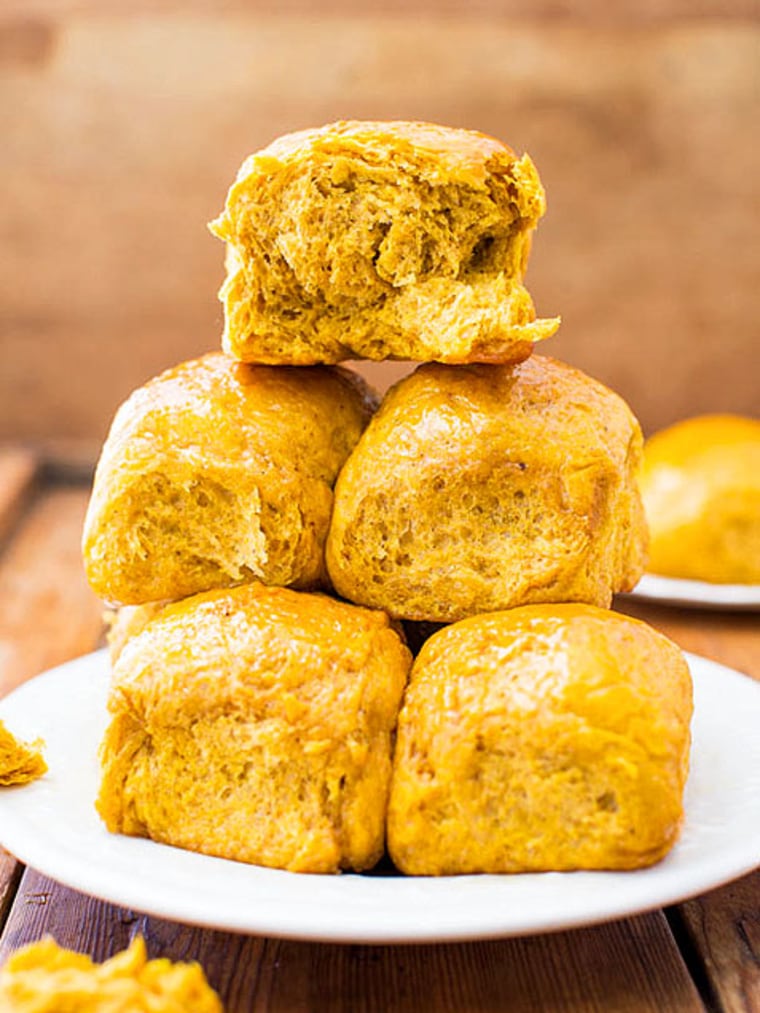 Say goodbye to boring Thanksgiving rolls. These fluffy beauties are carb heaven. Get the recipe here.
Cozy kale & caramelized onion bread pudding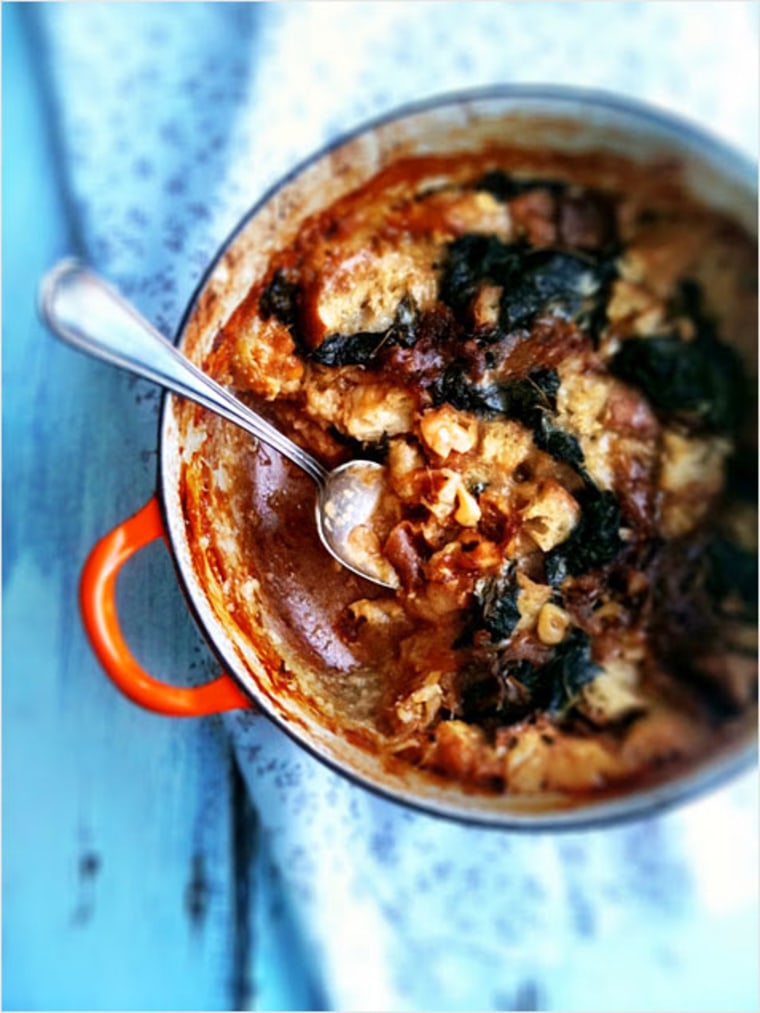 Bread, kale, onions and walnuts come together all in one big hearty bowl with this dish. Get the recipe here.
Turkey conecakes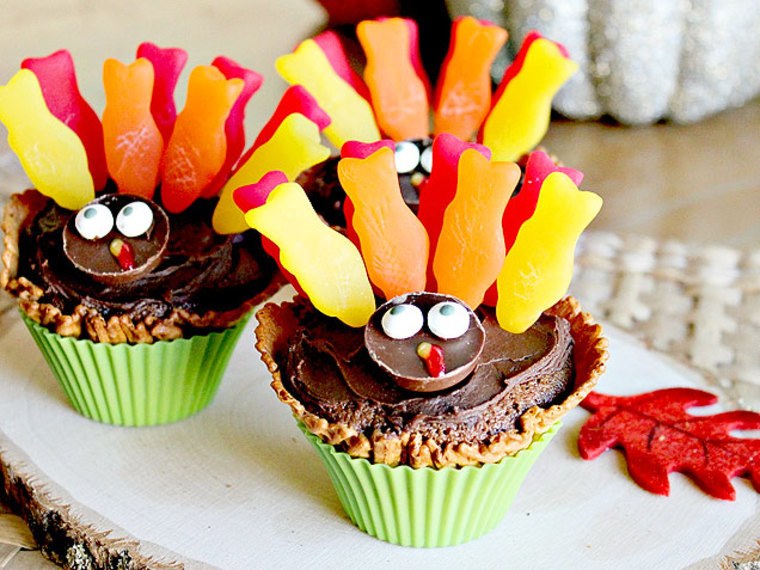 Crafty Thanksgiving treats rule Pinterest, but these tiny creations take the cupcake. Instead of paper turkeys, help your kids make these edible cuties. Get the recipe here.
Sweet potato casserole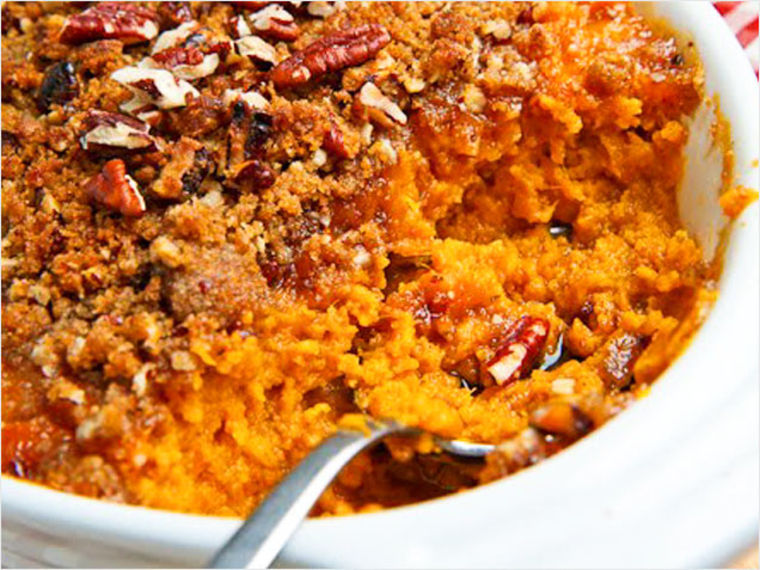 Thanksgiving is nothing without a good sweet potato casserole. This "side dish" is really secretly a dessert, but we're not complaining. Get the recipe here.
Maple roasted root vegetables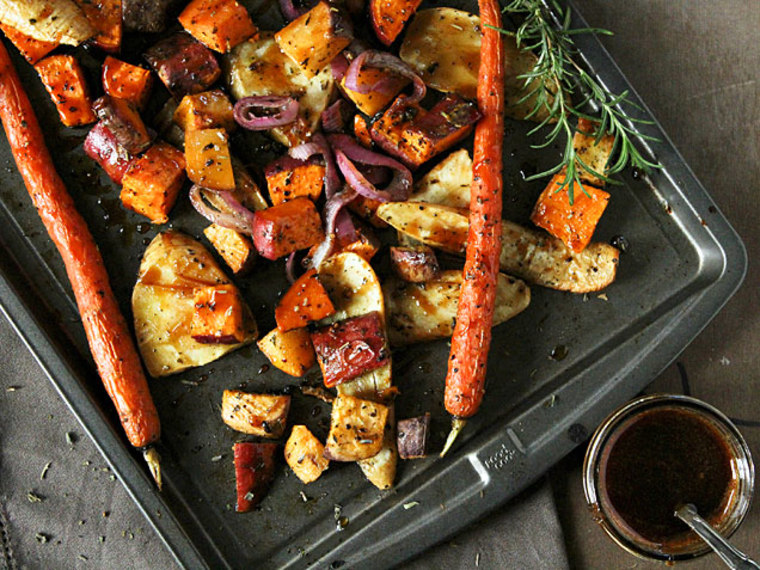 These maple-roasted veggies are easy to make but elegant enough to impress your holiday guests. Get the recipe here.
Turkey stuffing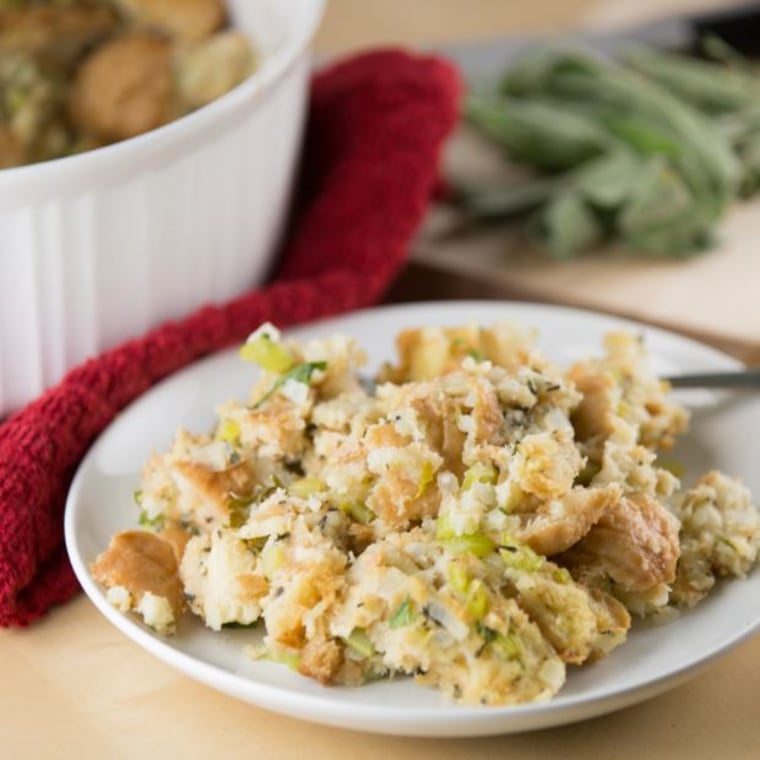 This essential Thanksgiving side dish recipe is as yummy as it is easy to make. Get the recipe here.
Caramel apple crumble pie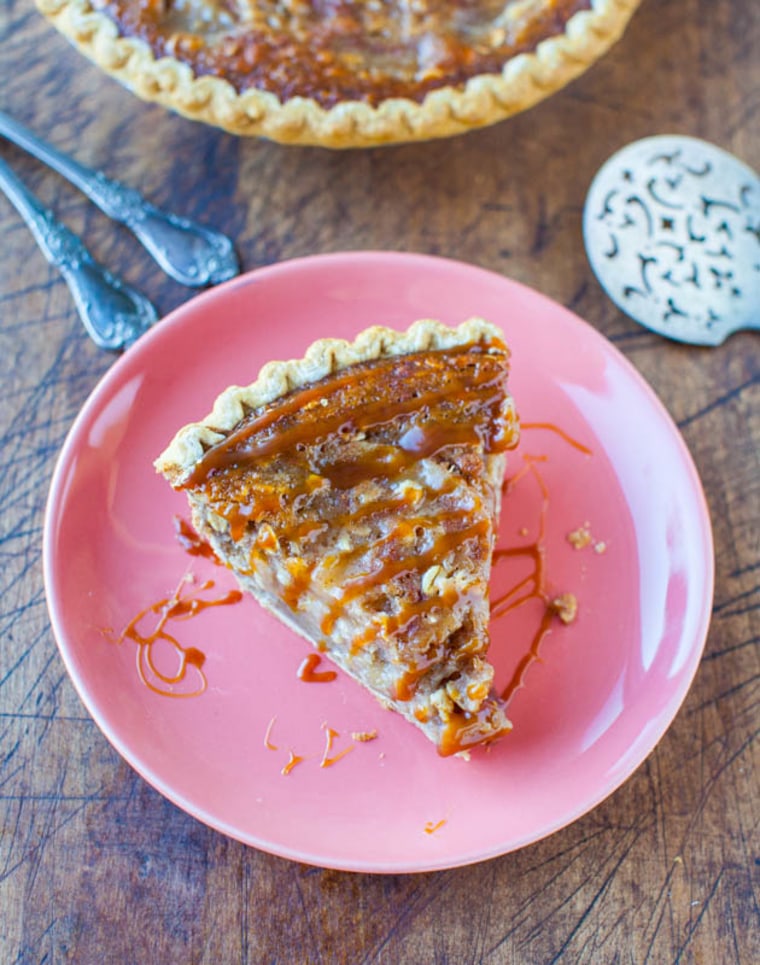 A delicious twist on a classic recipe, serve up this apple pie at your Thanksgiving feast and you can guarantee it will be a hit. Get the recipe here.
Homemade cranberry sauce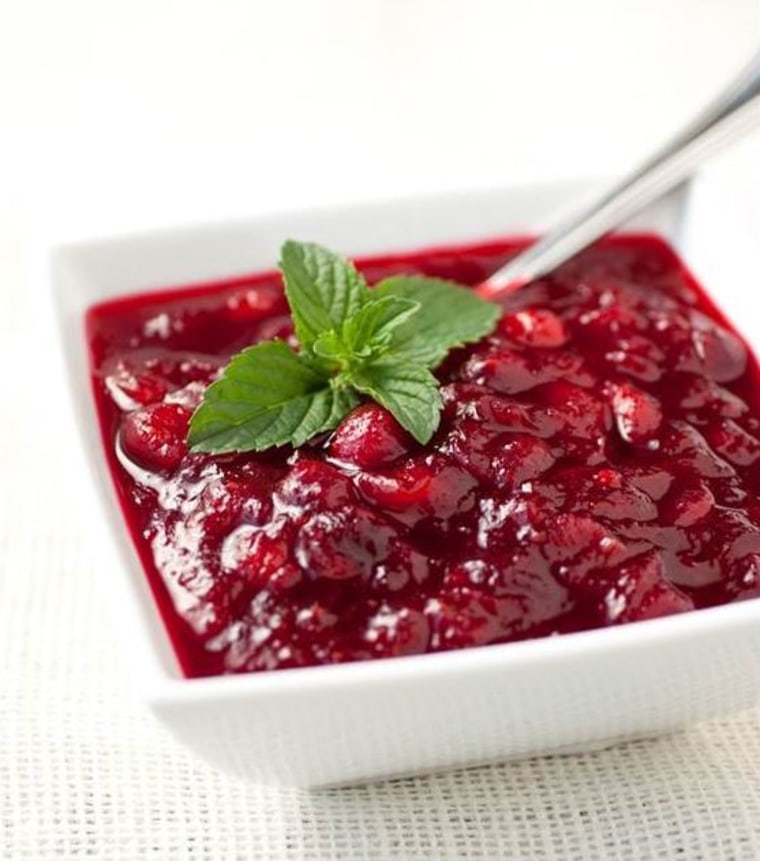 What's a thanksgiving dinner without cranberry sauce? This easy recipe is a perfect side dish to dress up your turkey. Get the recipe here.
Bourbon maple apple cider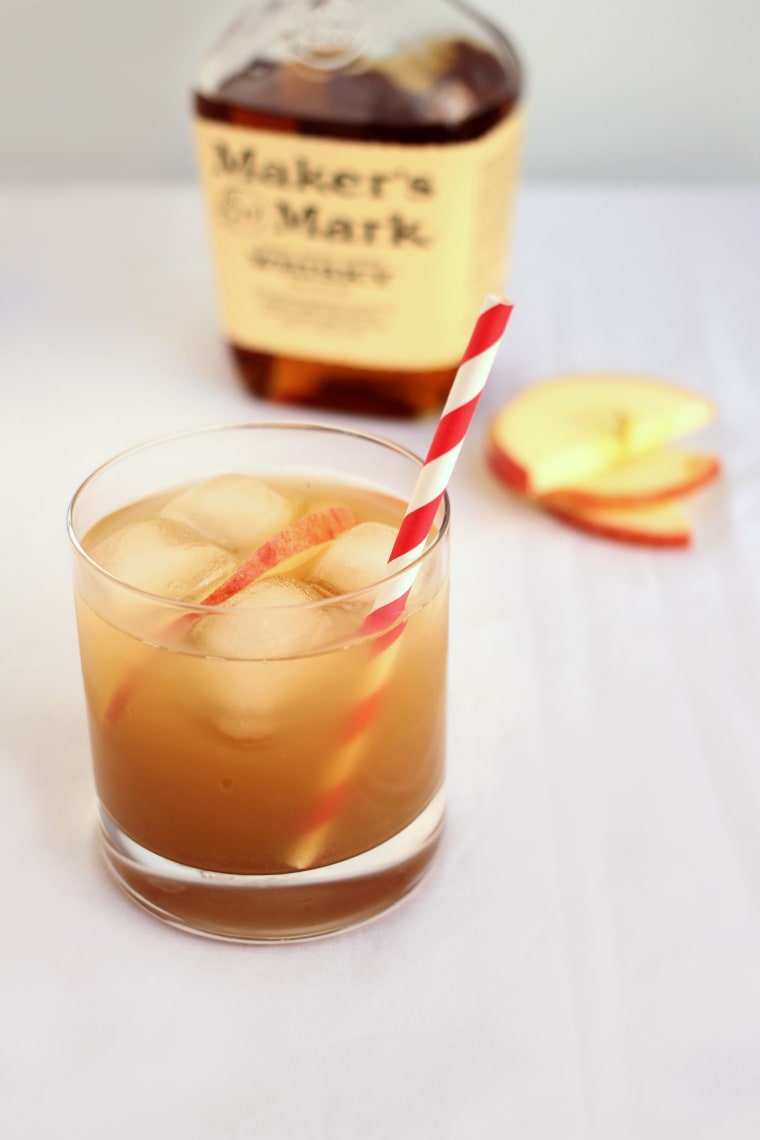 This Bourbon maple apple cider is the perfect fall flavored drink for your Thanksgiving gathering. Not only is it easy to whip up, but it can also be served hot or cold. Get the recipe here.
A version of this story originally appeared on iVillage.