The year may only be halfway over, but we're already calling out one of the biggest home decor trends of 2015: Moroccan wedding blankets.
The cream-colored, sequin-decked textiles are popping up throughout homes across the country — and the blankets aren't only finding their way onto beds or sofas. They're being used as rugs, wall hangings and headboards, fitting a variety of design aesthetics.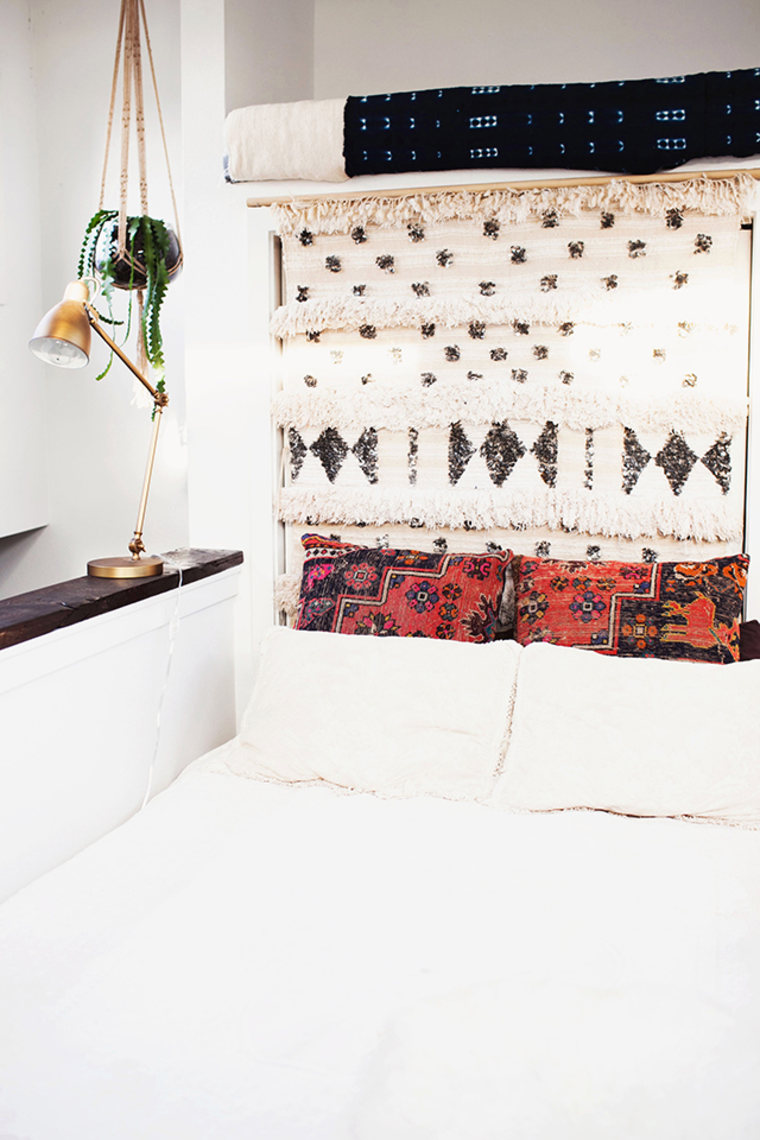 "In general, Moroccan decor is big right now," says Kirstin Hoffmann, the merchandise curation manager at online retailer Dot & Bo. Hoffmann points to recent sales success of her company's Moroccan collections as examples.
"We're seeing a growing trend of people seeking to bring home the storied history of Morocco through beautiful textiles. Moroccan wedding blankets, or handira, were traditionally woven by hand in anticipation of a wedding — and thought to bring blessings and good luck to the marriage."
Beyond that, Hoffmann says that the blankets are continuing to rise in prominence in the design world, as they're neutral in color and can seamlessly fit into a variety of decor motifs, from bohemian — which you might expect — on one end of the spectrum to industrial on the other.
Of course, with their sumptuous, heirloom-like look, the blankets are great conversation pieces, too, and "the sequins add a hint of glamour and texture," Hoffman says.
But the price point can prove a bit of a barrier to entry. In general, Moroccan wedding blankets can be quite expensive. Anthropologie's versions range to nearly $1,700, and many offered on Etsy range high into the hundreds of dollars. The soaring price isn't just because the trend is hot right now, but because the pieces are painstakingly handmade.
"Moroccan wedding blankets are handmade and one-of-a-kind, which makes them very treasured possessions," Hoffmann explains. "The rarity of the blankets accounts for why they tend to be on the pricey side."
Importers like Beyond Marrakech offer the blankets at a lower price point. But if buying a large Moroccan wedding blanket is still too pricey, interior designer Whitney Perez shows how you can make your own version with a tutorial on her blog, "The Cuban in my Coffee."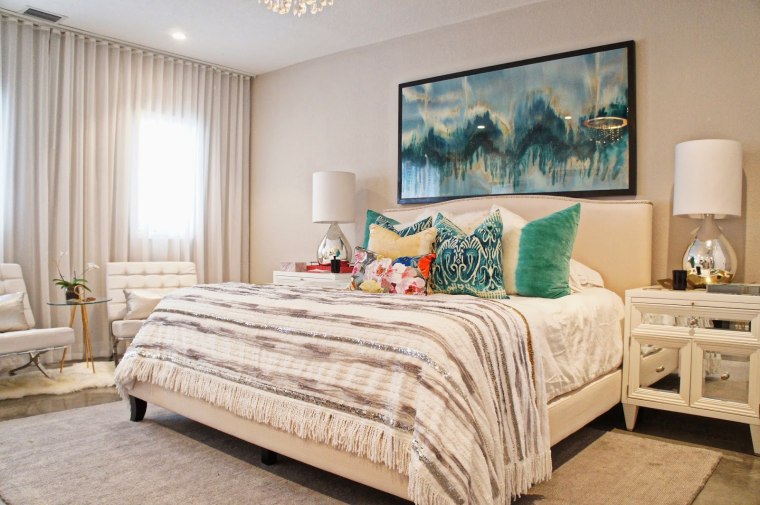 Design pros also say that to save on the cost, you can work the on-trend look into your space with a smaller piece. Pottery Barn has a pillow cover version, now on sale starting at under $20 a pop.
Alesandra Dubin is a Los Angeles-based writer and the founder of the lifestyle blog Homebody in Motion. Follow her on Facebook, Instagram, Google+ and Twitter.