On her hit Hulu series "The Mindy Project," Mindy Kaling's character is known for her bold style with vibrant colors and fun patterns. The actress, just like her character, tends to gravitate towards eclectic design for both wardrobe and decor (see her colorful office here).
But when it came time to decorating her Manhattan apartment, Kaling decided to go in a different direction: minimalist.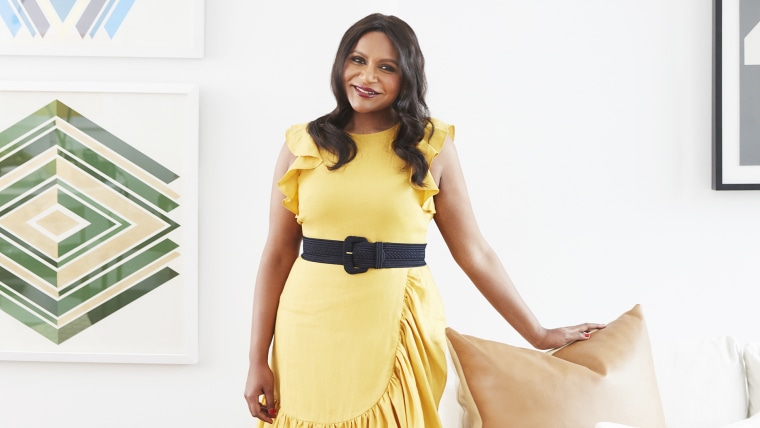 With the help of designer Sally Gotfredson and The Studio at One Kings Lane, the apartment stuns with sophistication — and true to Kaling's style, there are pops of color throughout.
"The first time I walked into the space after One Kings Lane designed it, I thought, 'Who is this chic person who lives here?' It's not me, it looks amazing!" Kaling told One Kings Lane.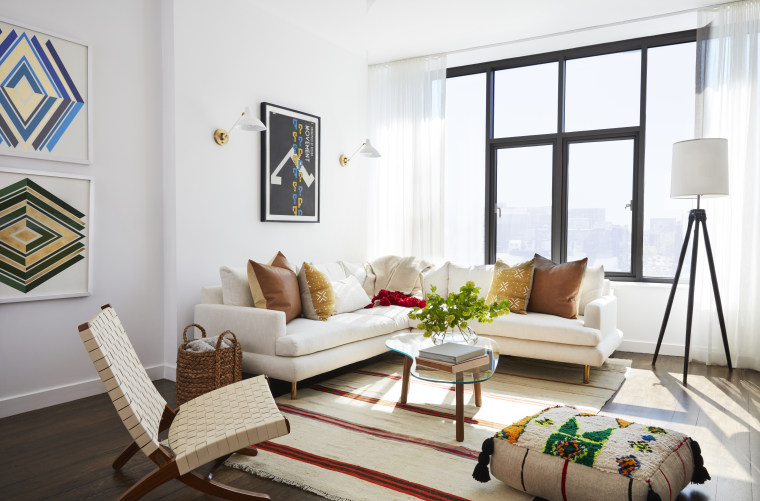 The living room features crisp white furniture that feels modern and clean. A Moroccan pillow sits on the floor, giving the space a cozy vibe. Kaling joked that the piece looks like a spot for the "chicest, most elegant dog, ever, to hang out on ... but I would never let a dog sit on it."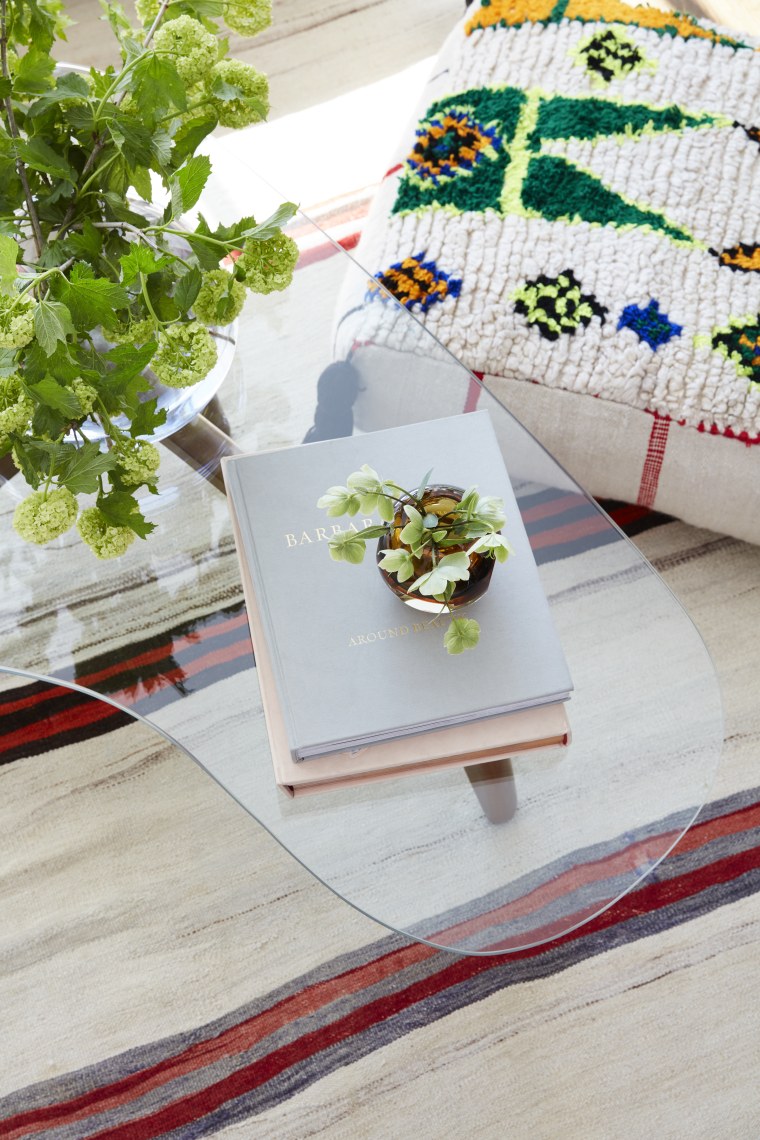 Graphic prints adorns the walls, adding warm hints of blue, green, yellow and red to the otherwise neutral room.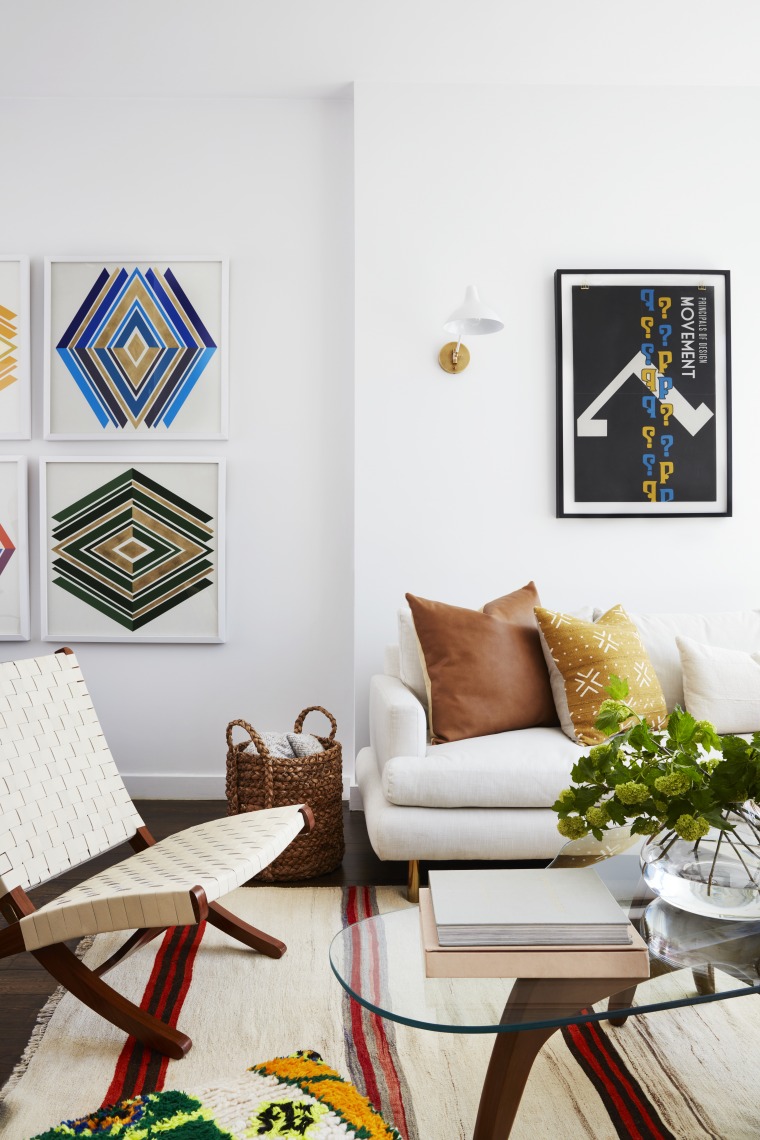 Look closely at the light fixture hanging above the table in the breakfast nook and you'll notice that it's made from wine glasses.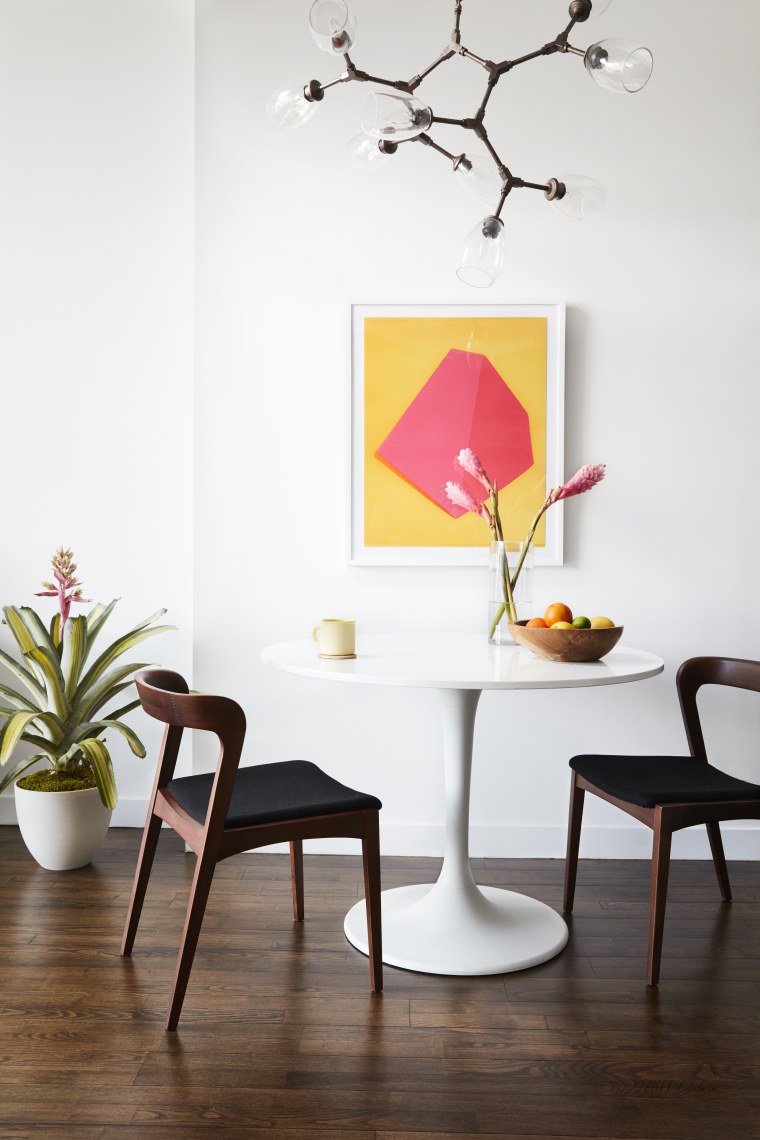 The bedroom also has some genius lighting.
"I always used to get a really bulky lamp and put it on my nightstand so I could never keep anything else on my nightstand," Kaling said. "Sally had this brilliant idea of putting sconces there so you have all this room free for all your things, like your prescription medicines, which I have very many. I'm just kidding, I don't but that was brilliant and I love that."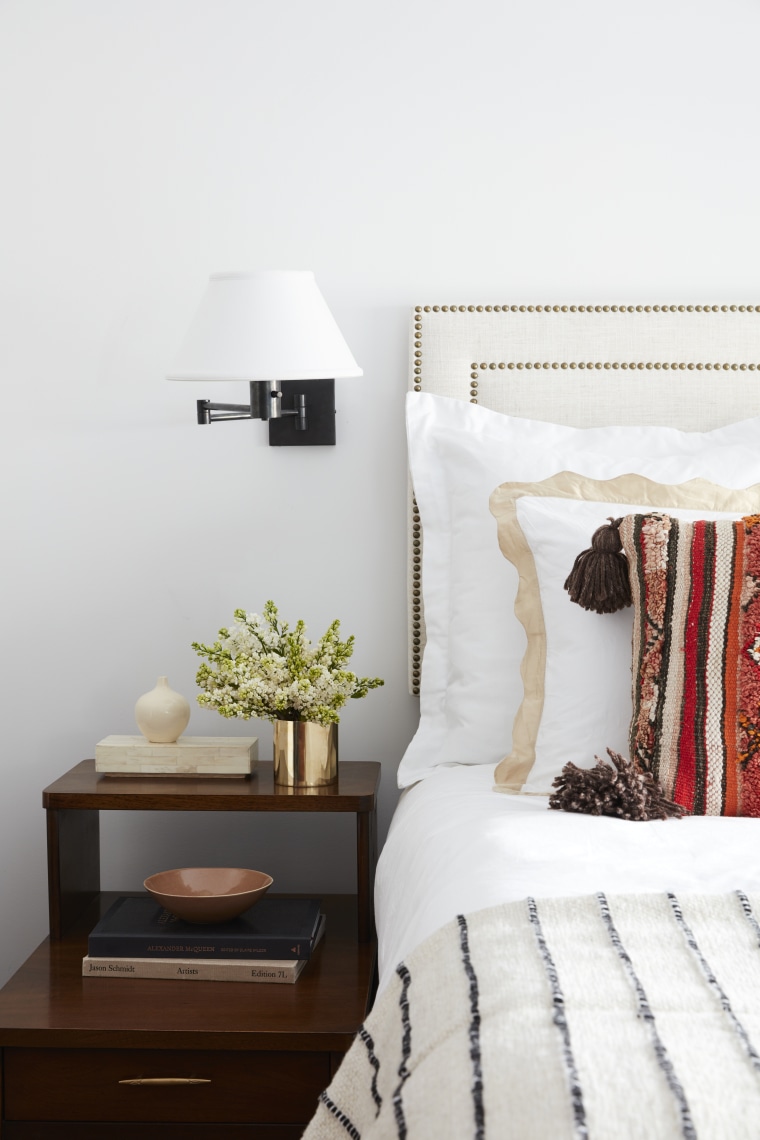 The kitchen is outfitted with simple white cabinets, stainless steel appliances and marble countertops.
Kaling says she was inspired by home designs she found on Instagram. "I just follow a bunch of beautiful celebrities because sometimes they post inside of their house and you can try to eek out their style from stalking them online," she said.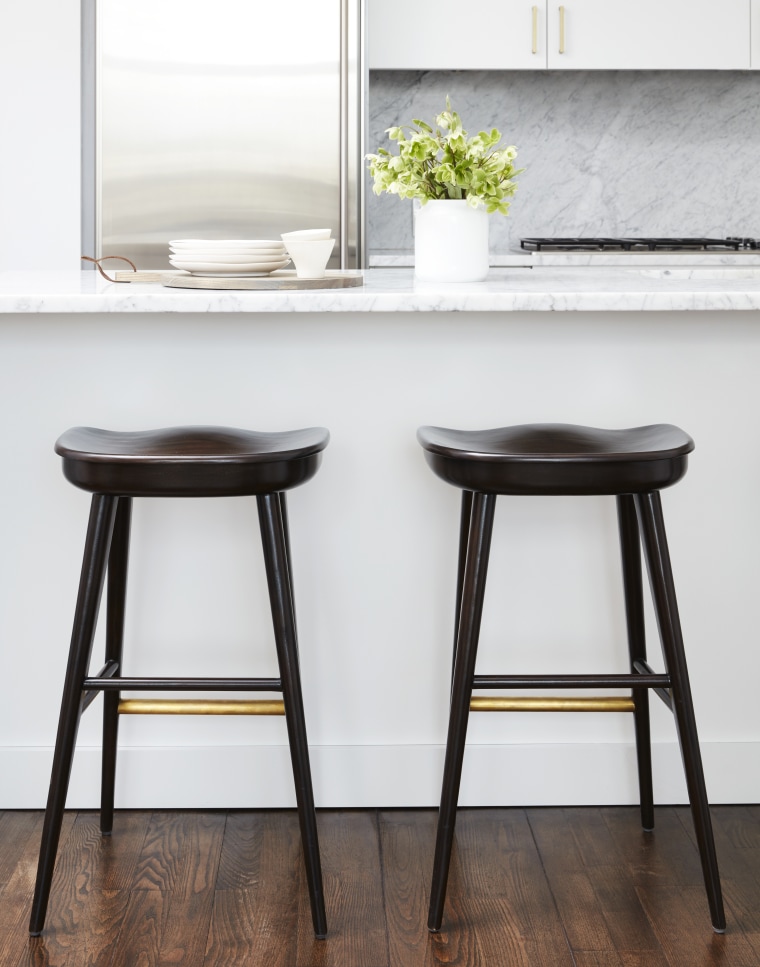 We have a feeling plenty of Kaling's own fans will be stealing this apartment style for their own homes.
From Meg Ryan's shabby chic pad to the Obama's home after the White House, here's your look inside celebrities' fabulous homes.
RELATED:
Robert Redford's swanky Manhattan apartment is for sale — see inside!
Here's how you can spend a night in Julia Child's former home
Take a peek inside Lauren Conrad's dreamy LA home — it's for sale!