Have dreams of buying your first home? One multimillionaire recently dished out some simple yet controversial advice: Skip the avocado toast and expensive coffee to start saving up.
"When I was buying my first home, I wasn't buying smashed avocado for 19 bucks and four coffees at $4 each," Tim Gurner, told Australia's "60 Minutes" in a segment exploring the country's housing affordability crisis.
"You have to start to get realistic about your expectations," he added. The 35-year-old real estate developer — who's worth nearly half a billion dollars according to Australia's Daily Telegraph — implied that shows like "Keeping Up With the Kardashians" are making younger people think that the lavish lifestyle is normal.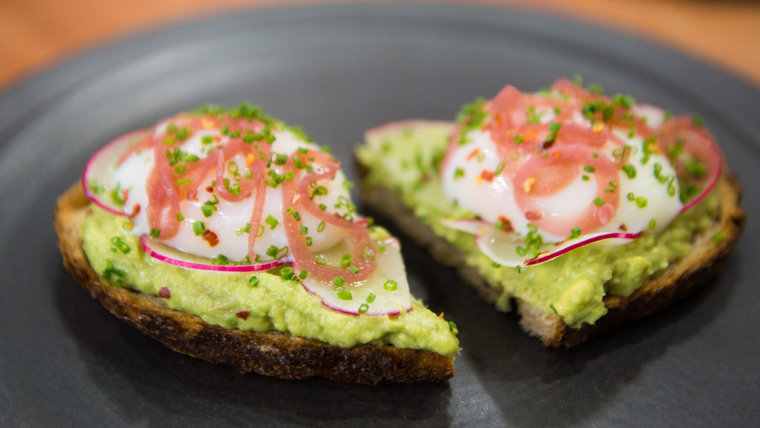 "They want to eat out every day, they want to travel to Europe every year," he said. But he points out that the people who own homes today worked hard for it. "(They) saved every dollar, did everything they could to get up the property investment ladder."
While, yes, saving money is generally the best tip for buying your first home, Gurner's advice seems to be rubbing people the wrong way.
One Twitter user hilariously pointed out that if he gave up avocado toast every day, he still wouldn't be able to afford a home in his city for over 600 years:
Another pointed to more pressing issues, like student loan debt:
Yet another person said she'd never spend money on avocado toast anyway, jokingly said she'd like to challenge Gurner to a duel:
Some just seemed upset that he brought avocados into this conversation at all:
And although Gurner's advice is directed toward Australians, it could easily apply to Americans as well. Indeed, a GOBankingRates survey last year found that 69 percent of Americans have less than $1,000 in their savings accounts, while 34 percent have no savings at all. Those are dire statistics considering the general guideline to have at least three- to six-months worth of savings on hand in case of an emergency.
Gurner began his career by investing in a gym when he was 19 with $34,000 given to him by his grandfather. According to the Daily Telegraph, his current company now has 5,000 apartments worth $2.7 billion.
Now that's a lot of avocado toast and coffee...
RELATED
10 things I wish I knew before buying my first house
5 easy ways to trick yourself into saving more money