Two things that don't usually go together? Work meetings and relaxation. But tech giant Microsoft is looking to change that at its global headquarters in Redmond, Washington.
The company enlisted Pete Nelson of Animal Planet's "Treehouse Masters" to create new meeting spaces that are in touch with nature. The result? A gorgeous and calm area for employees to reignite creativity.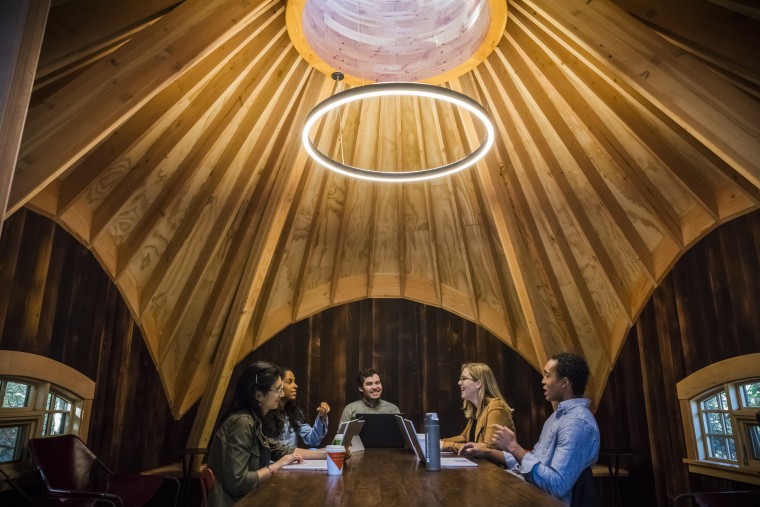 Featuring charred-wood walls and a soaring ceiling with a round skylight, inside the treehouse feels more "Hobbit than HQ," according to the Microsoft blog.
Accessible through a hand-carved double door that opens with the swipe of a badge, the space has a farmhouse table with rust red seats surrounding it for staffers and their guests to convene. There are also box benches that surround the exterior reclaimed wood walls.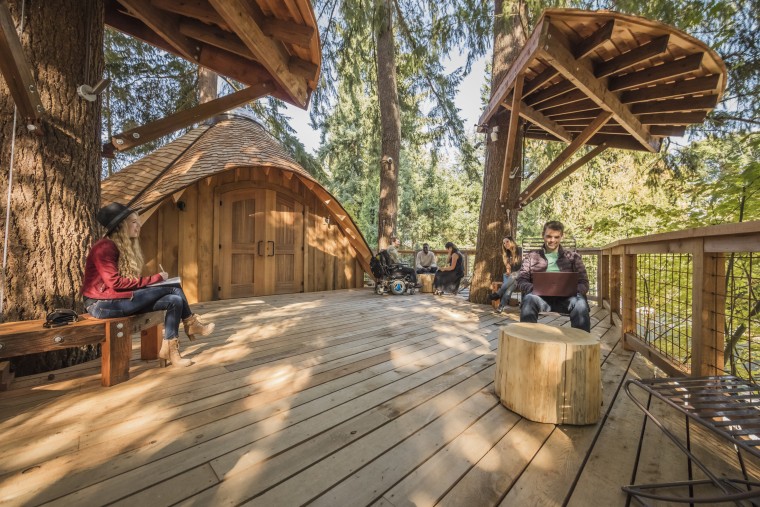 "The first thing (you notice) when you walk into the space is that everyone is really quiet. You stop talking and are just present," Bret Boulter, who works in real estate and facilities on Microsoft's Redmond campus and who headed up the project, wrote in the company blog post. "It's fascinating. People absorb the environment, and it changes the perception of their work and how they can do it."
Employees can reserve the interior space for meetings (there's no AV system but there is a Wi-Fi network to which they can connect), or if they're just looking for a change of scenery, they can use the elevated roost, called the Crow's Nest, on a first-come, first-served basis.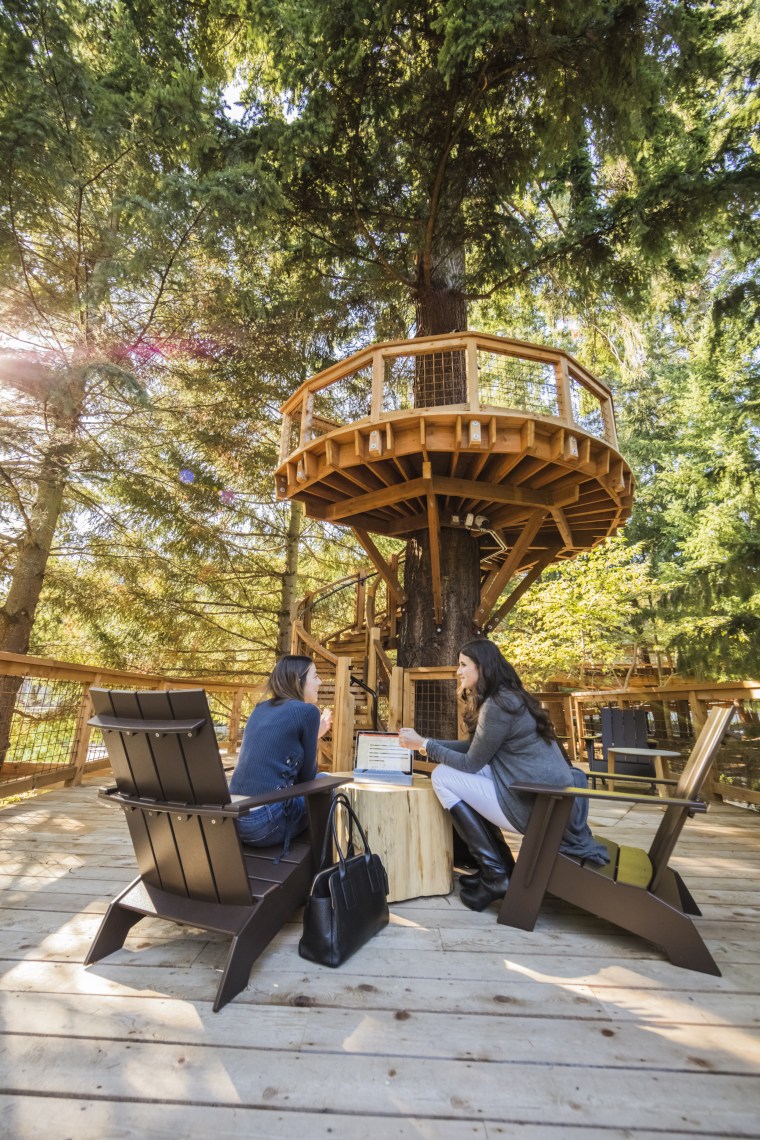 Another outdoor area is planned to open later this year.
While these spaces are certainly impressive, they're also strategic. After all, Microsoft cites research showing that being out in nature can reduce stress, as well as increase creativity and focus.
"We want to bring more human touch back into the workplace," Boulter said. "For people to be the most productive and create the best products, we want them to have that opportunity for collaboration. Any employee can take their device outside, have a meeting — even in a treehouse — and be just as productive."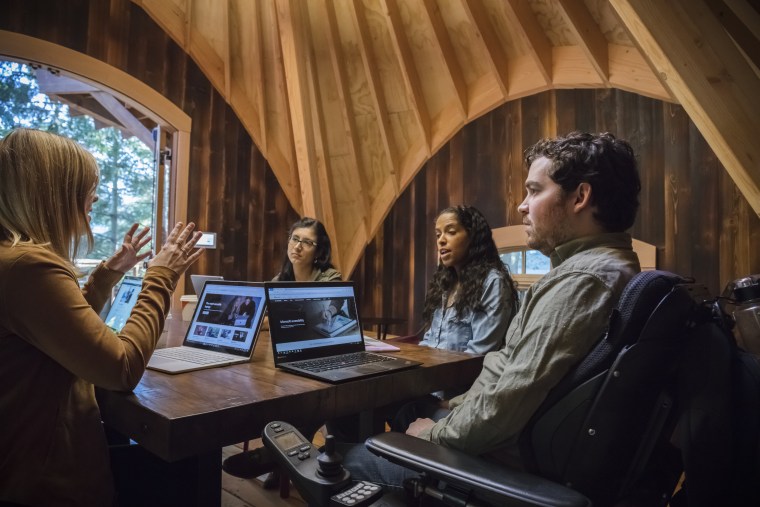 The structures are designed to expand as the trees grow and should last about 20 years. As for withstanding the elements of nature, there's a weatherproof awning, rust-proof rocking chairs and even an outdoor gas fireplace to keep employees warm during colder days.
So far, it sounds like a hit. Microsoft's blog notes that people even sit out there when it's raining!