When it comes to beauty, Michelangelo definitely knew a thing or two. That's why it's no surprise the Italian artist's Tuscan villa looks like a work of art.
The historic property, which features 10 bedrooms, seven bathrooms and a breathtaking panoramic view of the hills of Tuscany in Italy is on the market for 7.5 million euros — or about $9.2 million.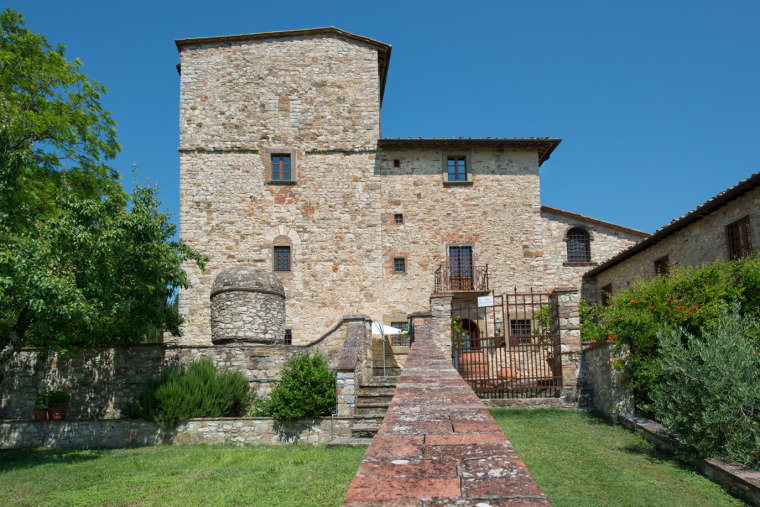 Dating back to 1047 when the original tower was first built, the property was purchased by the Sistine Chapel painter in 1549 and remained in his family until 1867, according to the current owners. Through the years, the home has undergone major restoration to preserve some of the original features.
Dark wood beams cover the ceiling in the spacious foyer, giving the space a cozy feel. The house also has many arched entryways throughout — a characteristic often found in Renaissance architecture.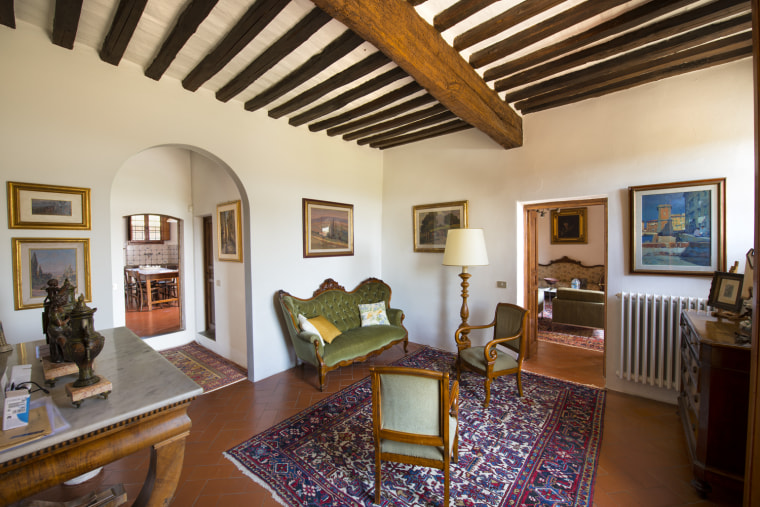 In the living room, a dramatic fireplace acts as the focal point of the space while a brick barrel-vaulted ceiling and terracotta tiles make the room feel extra warm and intimate.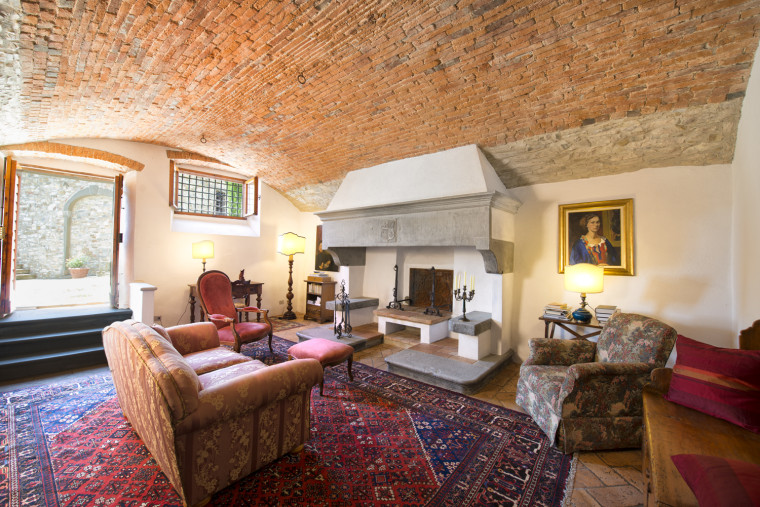 The home also has a formal living room and sitting room in case there's a desire to spend time with family in another spot. Both spaces have the original beamed ceilings and plenty of wall space to hang your favorite art.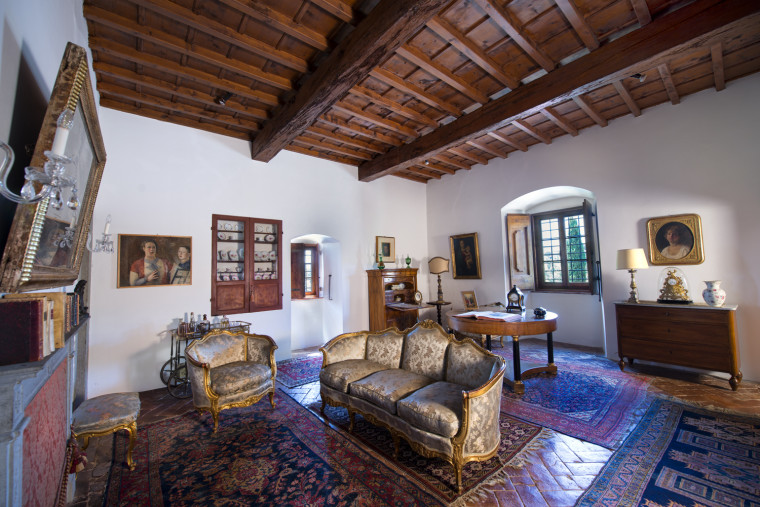 And the kitchen may be a little outdated, but that's what makes it so charming. The room features the original sink basin and stone hearth from Michelangelo's residence.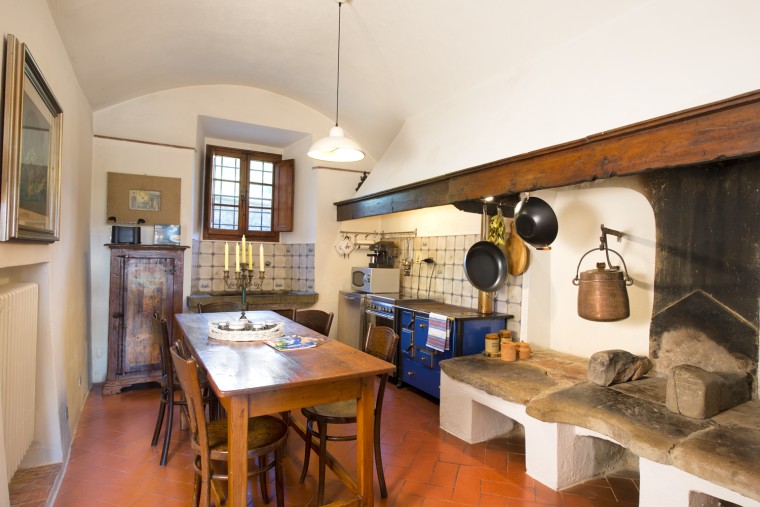 In the dining room, a curved ceiling tops the space while small square windows let in a bit of natural light.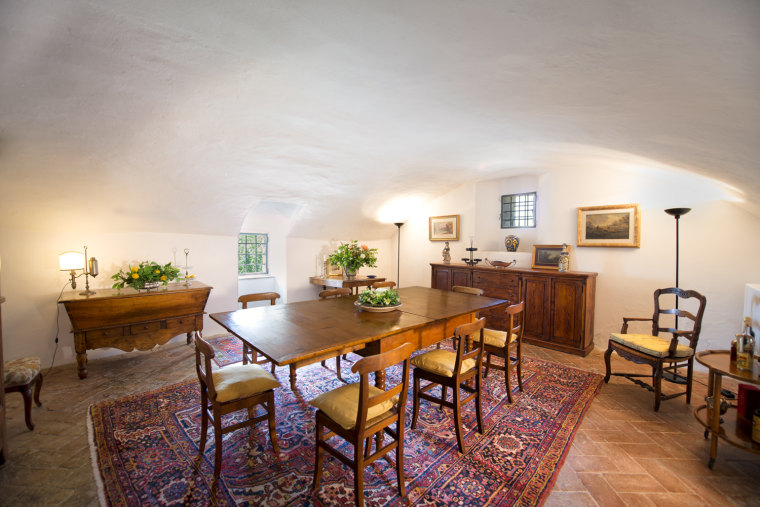 While the house itself has 12,916 square feet, it sits on a whopping 6 acres of land filled with green grass, olive trees and views of the rolling hills.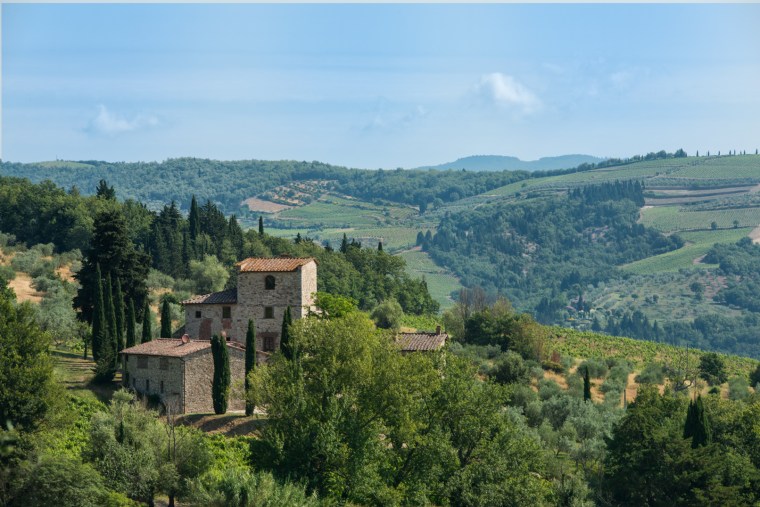 The villa is listed by Handsome Properties International. See more pictures of the historic property here.