It's a familiar enough scenario for anyone who's added an affordable piece of IKEA'S assemble-it-yourself furniture to their home — someone has to face those stacks of laminated particle board and bags of bits and bolts. The question is, which member of the household is best suited for the task?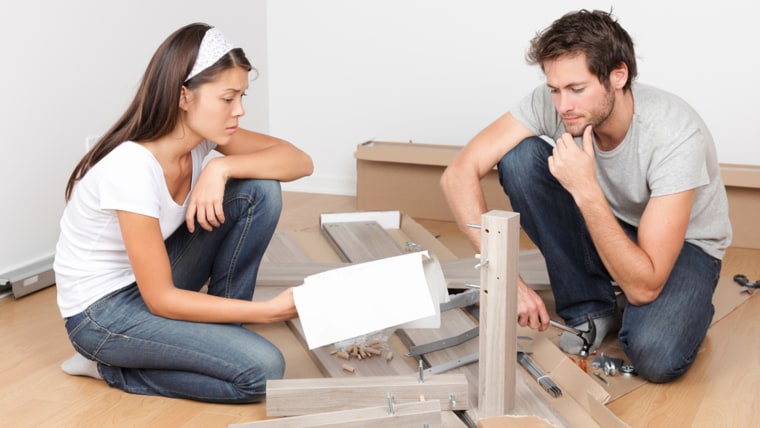 In 2008, Petra Hesser, the then-head of IKEA in Germany, stated that women were better at putting together the puzzle-like packages than their male counterparts.
"Men never look at the directions and have the most problems with construction because they always think they can do that," Hesser, who now serves as the company's global human resources manager, said at the time. "That is empirically proven."
MORE: IKEA urges anchoring its dressers and drawers to the wall to protect children
But when psychologists in Norway decided to put that claim to the test, they came up with a different result.
The study, published in the journal "Applied Cognitive Psychology," focused on 40 men and 40 women divided into two groups. One group had step-by-step instructions for putting together a kitchen cart and the other had to figure it out for themselves.
In both groups, the guys came out on top when it came to speed and accuracy.
But they shouldn't gloat just yet!
MORE: IKEA foils plans for massive games of hide-and-seek
"Aside from the time spent on instructions, women assembled the furniture nearly as fast as men did, and the sex difference in assembly score could be explained by differences in individual spatial ability," the study noted.
Follow Ree Hines on Twitter.