Memorial Day is right around the corner — we can almost smell the burgers and hot dogs from the backyard barbecues! The patriotic holiday is a time to gather with loved ones and honor those who have fallen defending our country. Show your American pride with red, white and blue decor as you also welcome summer with an unofficial kickoff.
Below, see some of our favorite patriotic decorations that you can DIY with your family:
1. Patriotic paper stars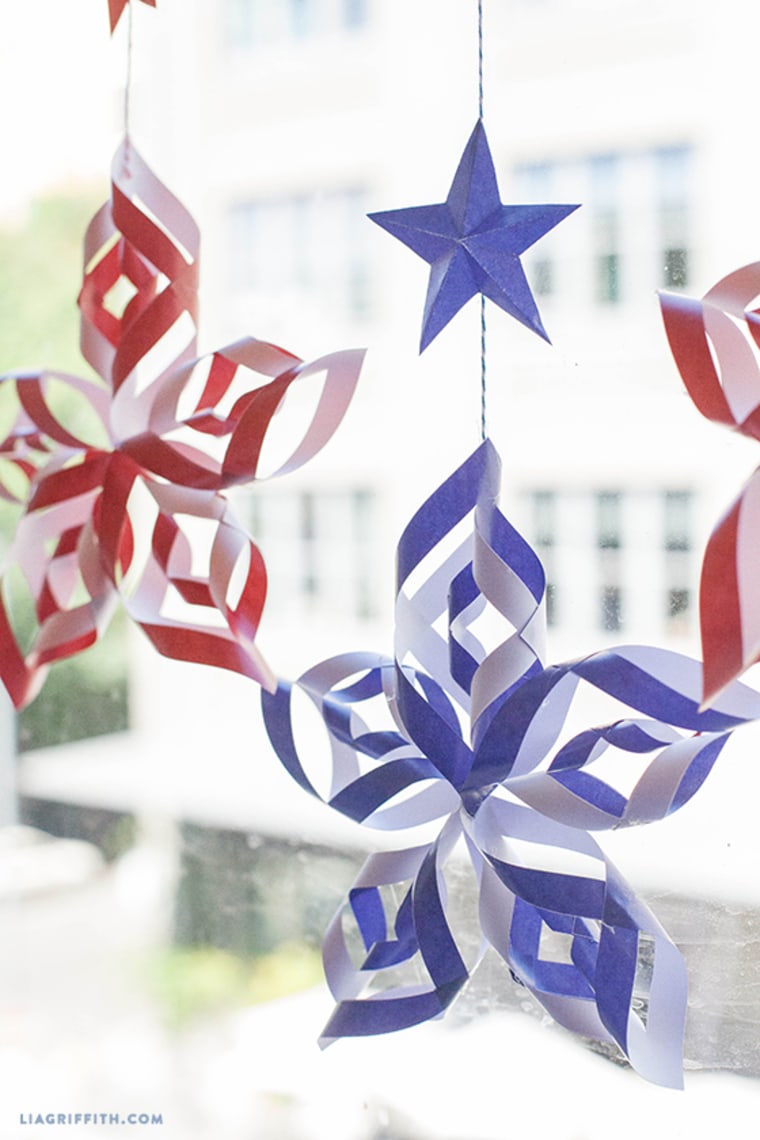 A festive way to add red, white and blue to your backyard barbecue, these DIY paper stars look complicated, but they're actually pretty easy to make thanks to a template you can print out at home. See the tutorial: Lia Griffith.
2. Faux milk bottle decorations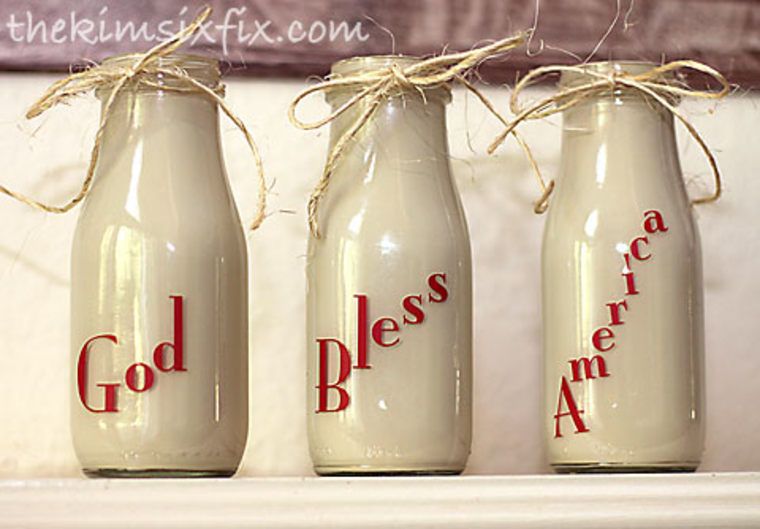 For a patriotic touch to your mantle, try these pieces made from Starbucks Frappucino bottles. The blogger filled them with cream colored paint to give the effect of real milk. See the tutorial: The Kim Six Fix.
3. Clothespin wreath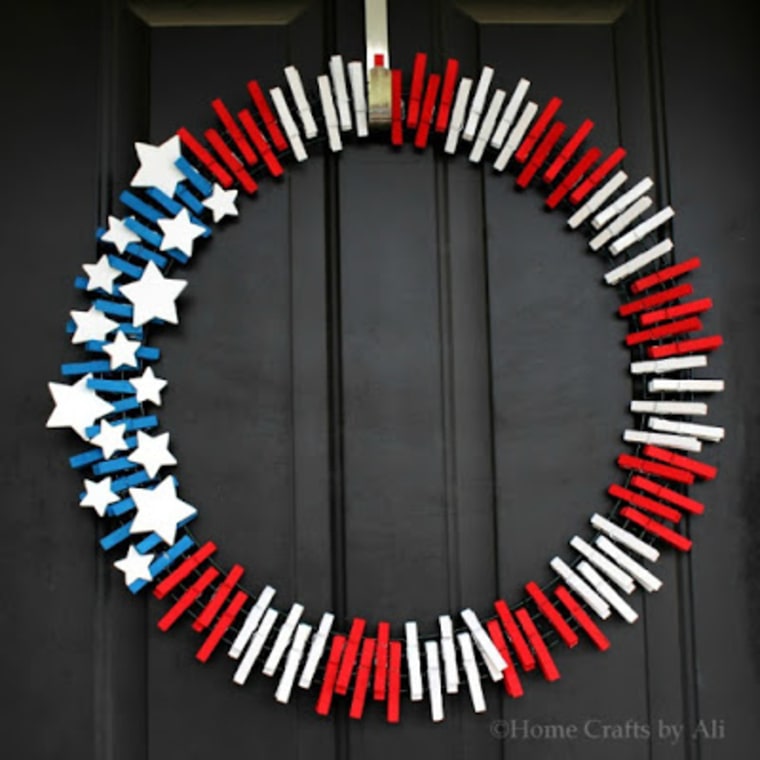 Got an afternoon to DIY? This wreath made out of hand-painted red, white and blue clothespins is a great project. Hang it on your door for Memorial Day and keep it up 'til the fourth of July. See the tutorial: Home Crafts by Ali.
RELATED: Property Brothers showcase 3 ways to create backyard bliss
4. Star lanterns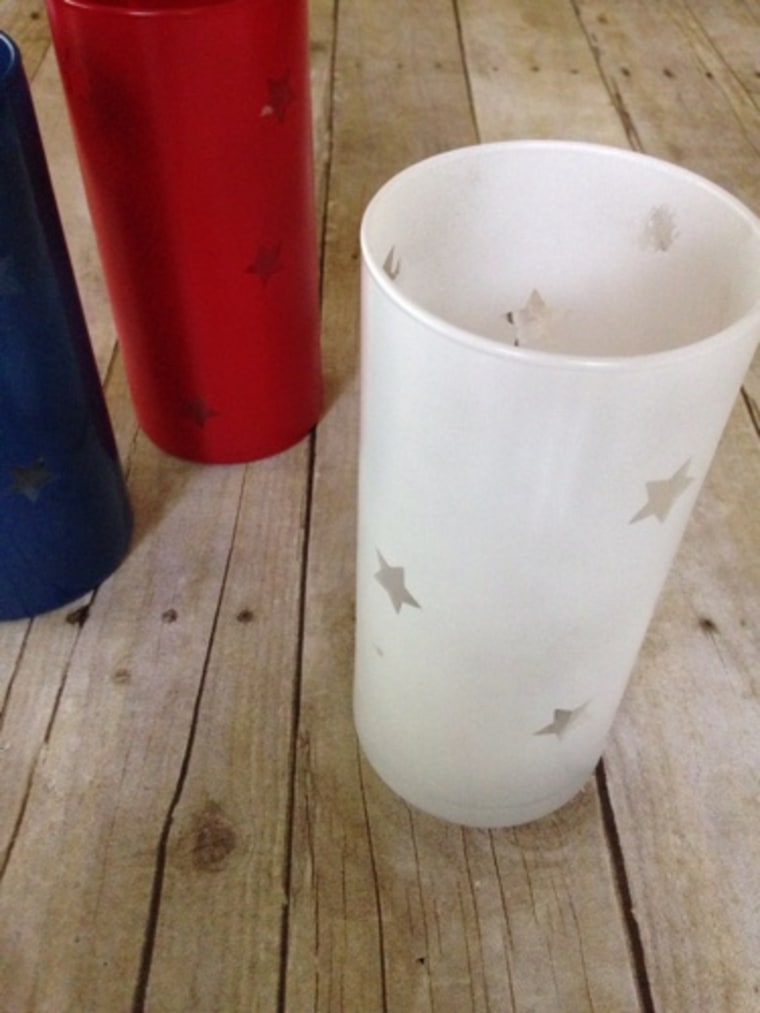 Pick up some glass vases from your local dollar store and transform them into these pretty candle holders with some star-shaped stickers and spray paint. They'll give a peaceful and patriotic ambience to your Memorial Day celebration. See the tutorial: Frugally Blonde.
5. Bandana tablecloth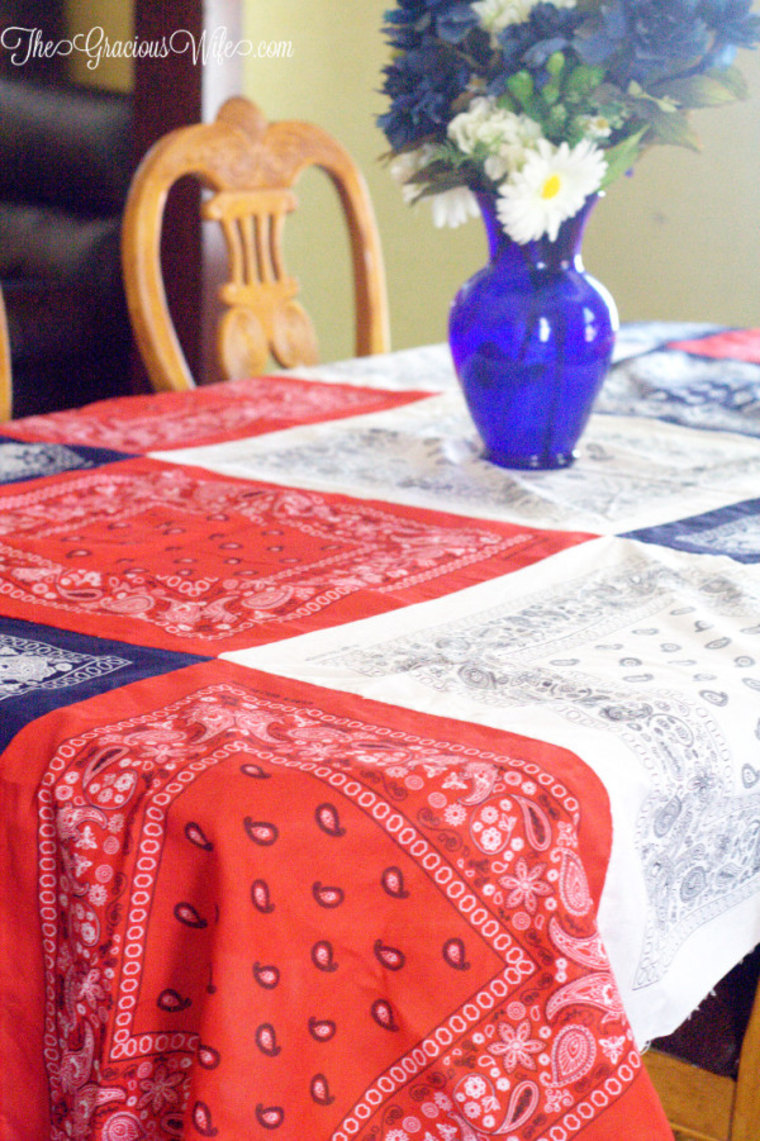 This project takes less than 30 minutes to make and can give your table a real wow-factor. Made with red, white and blue bandanas and some thread, this tablecloth will make your backyard barbecue festive and All-American. See the tutorial: The Gracious Wife.
6. United States wall art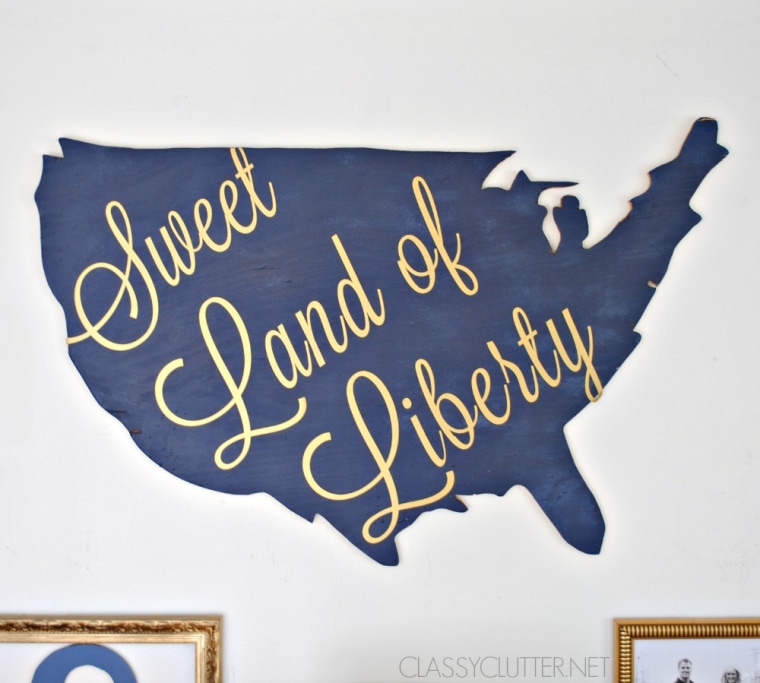 A beautiful DIY project, this wall art is a reminder of our special country and those who have defended it. Made from plywood and vinyl stickers (although you could paint your own letters if you want), the piece would look great in a living room or even a porch. See the tutorial: Classy Clutter.
7. Watermelon vase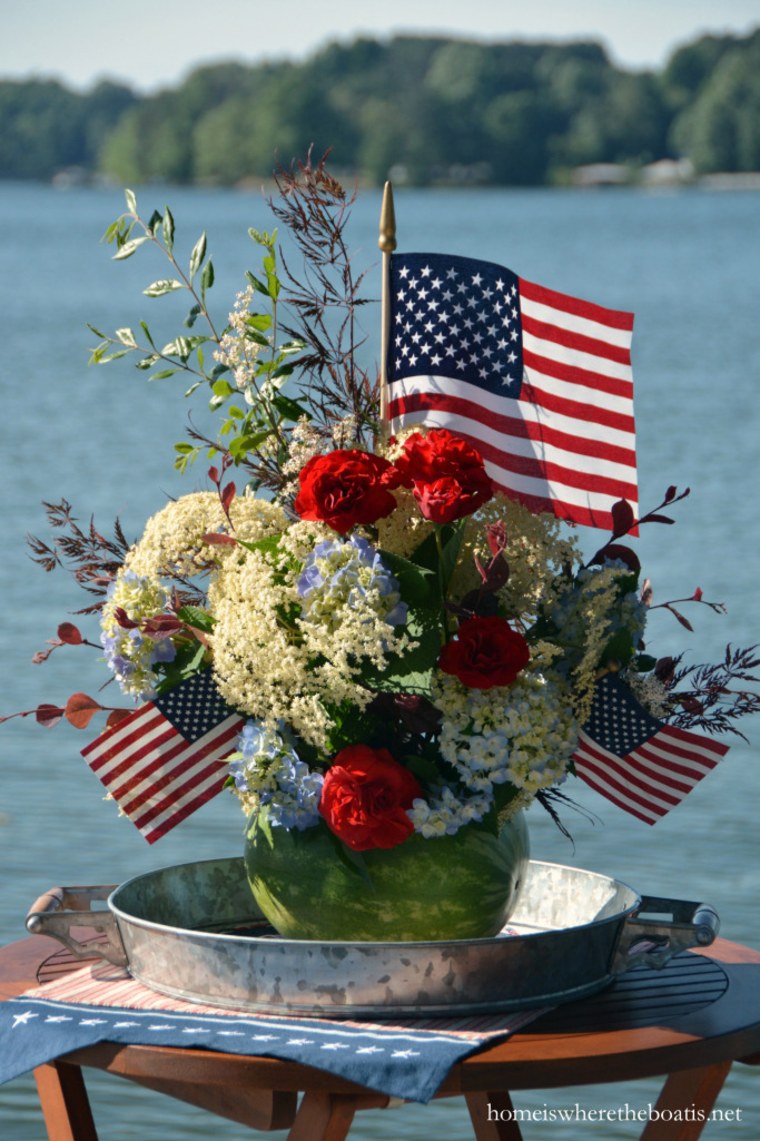 As Memorial Day is the unofficial kickoff to summer, this delicious vase is the perfect centerpiece for your backyard party. Bonus: You can use the juicy watermelon you cut out of it for yummy recipes to serve to your guests. See the tutorial: Home Is Where the Boat Is.
RELATED: Luminaries, photo booths and more DIY Memorial Day party ideas
8. Burlap stars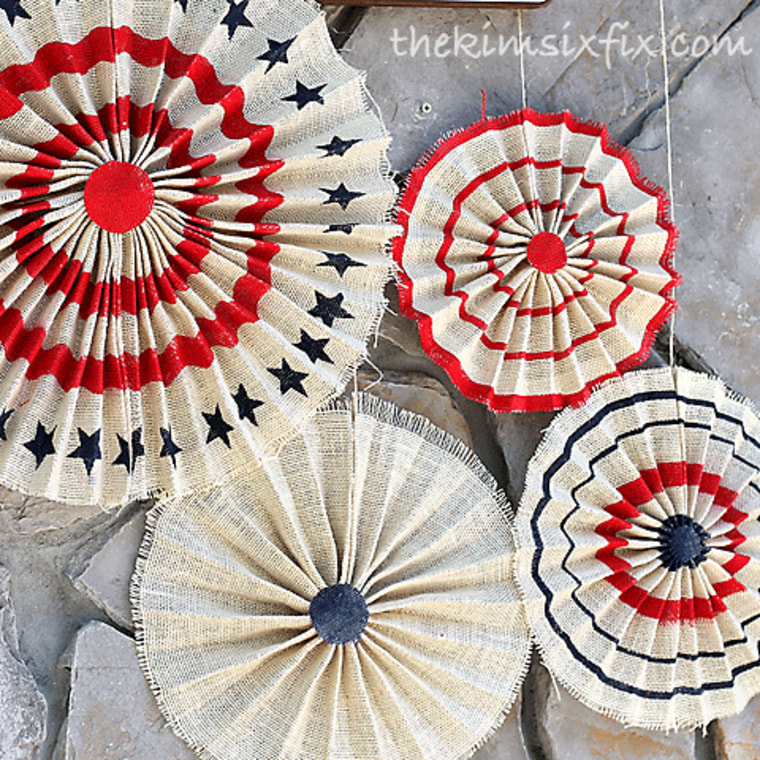 Spruce up your front porch with these festive burlap stars that were inspired by a Pottery Barn design. See the tutorial:The Kim Six Fix.
9. Red, white and blue soda bottles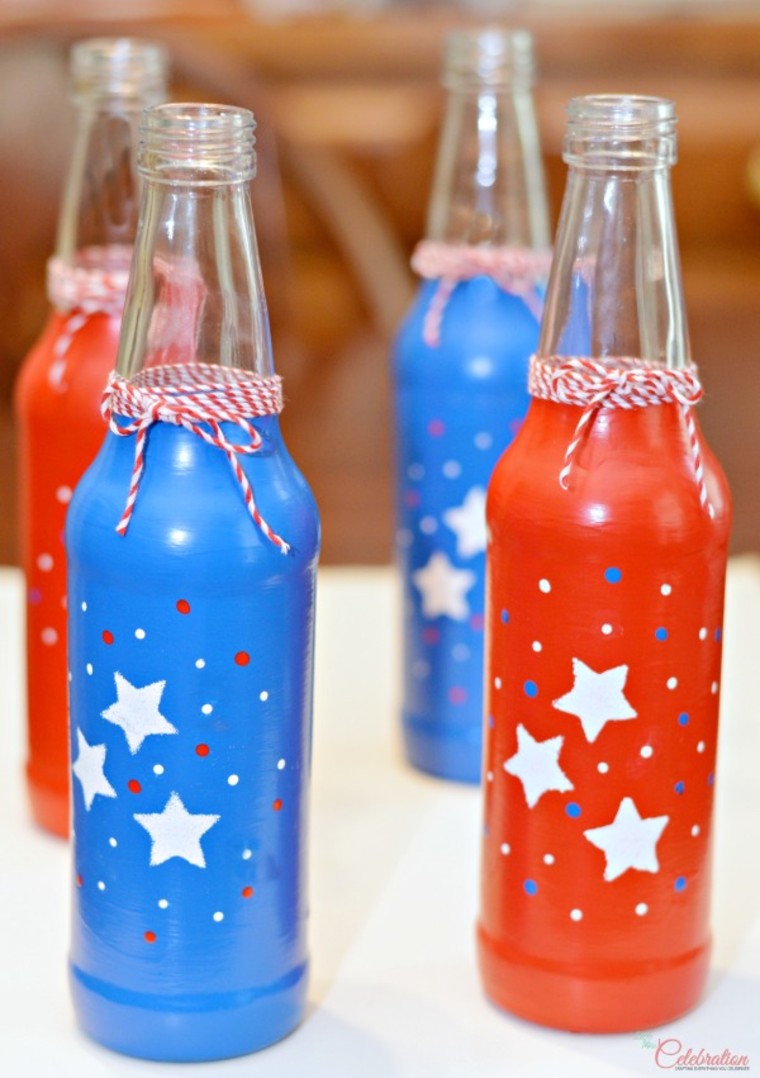 Whether you're serving soda in these or giving them away as party favors, this is a fun DIY project to do and will leave your guests impressed. See the tutorial: The Melrose Family.