The White House is all decked out for the holidays.
First lady Melania Trump has unveiled this year's Christmas decorations at 1600 Pennsylvania Avenue.
This year's Christmas decorations follow the theme "American Treasures," which celebrates patriotism and honors elements of the country's heritage.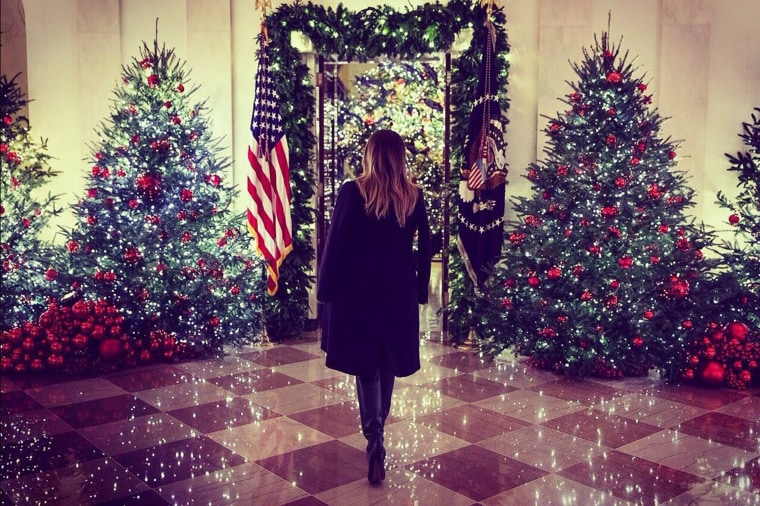 The first lady tweeted a video preview of the festive, sparkling decor. The video focused on some details of the decorations, including an ornament emblazoned with the slogan of her youth-focused campaign, Be Best.
"This is a joyous time of year when we decorate the White House for the Christmas season," the first lady said in a statement. "Our theme honors the heart and spirit of the American people."
Other decorations include the Gold Star Family tree, which honors troops and their families. Visitors can write messages to loved ones in the military on digital tablets provided. Glittering, towering trees also adorn the Vermeil Room and the library.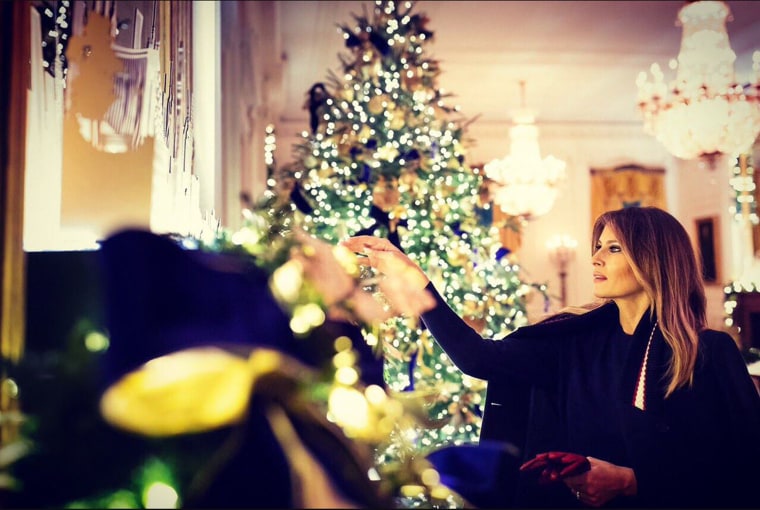 In the Green Room, a tree decorated with fruits, vegetables and grains represents the country's "bounty and harvest," according to a White House release.
The Grand Foyer and Cross Hall are lined with 29 trees festooned with 14,000 red ornaments. The first lady shared a photo of herself walking down the line of all-red trees, which represent patriotism, according to the White House.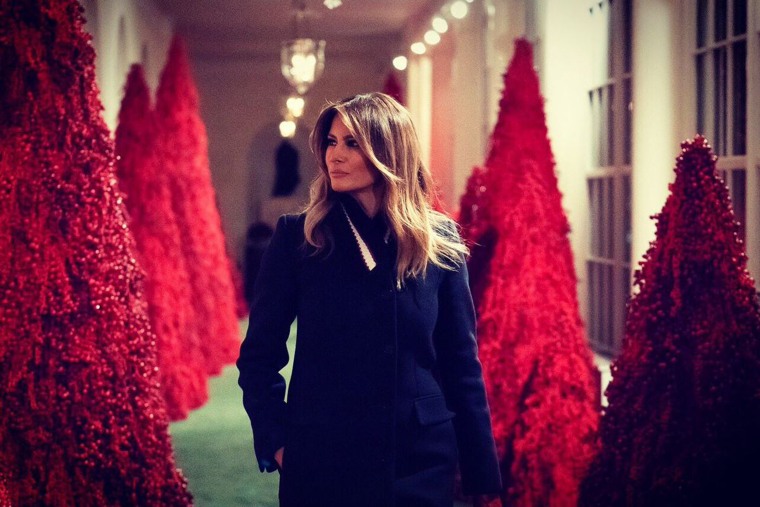 "The choice of red is an extension of the pales, or stripes, found in the presidential seal designed by our Founding Fathers," the White House said. "It's a symbol of valor and bravery."
Meanwhile, in the Blue Room, the official White House Christmas tree, measuring 18 feet high, was decked out in more than 500 feet of blue velvet ribbon embroidered with each U.S. state and territory.
Last week, Trump shared a video of the tree being delivered to the White House.
"Thank you to the many volunteers and staff who worked hard to decorate the halls of the People's House in Christmas cheer," the first lady said in a statement. "On behalf of my family, we wish everyone a very Merry Christmas and a Happy New Year."