Around 15 years ago, Meg Ryan was attending a party at a loft in New York City's SoHo neighborhood without any idea it would one day be her home.
"Even when I had visited all those years ago, I was amazed by the volume," she told Architectural Digest. "It was like so much of New York: cinematic. That's what attracted me. And that's what I wanted to work with."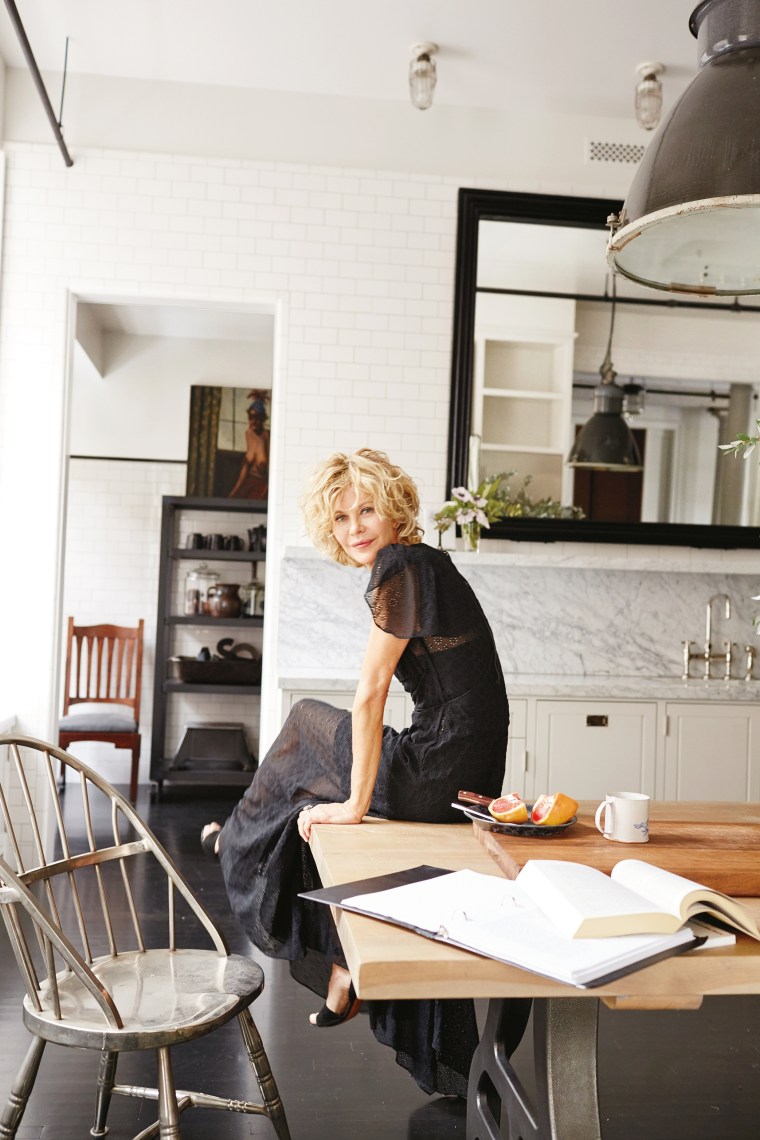 The star of iconic films such as "When Harry Met Sally," "Sleepless in Seattle" and "You've Got Mail" renovated the space to make it her own. And it's something she's good at — this is her ninth time doing so.
"I know it sounds crazy to most people, the idea of renovating that many houses," she told the magazine. "But I love renovating. I think it's tied to living the actor's life. As an actor, you are so rarely in control. You're always saying words that someone else has given you, standing in a room that someone else has designed, to create a reality that someone else wants to see. But with decorating I am in control; it's a chance for me to bring my vision into the world."
Ryan gave the home an elegant touch, with rich mahogany details and fine art throughout.
The kitchen features an eat-in dining area with a large plank-top table that rests underneath two industrial lights from a salvage shop in Maine. There's also open shelving and white cabinets, resembling a room that belongs in a chic farmhouse.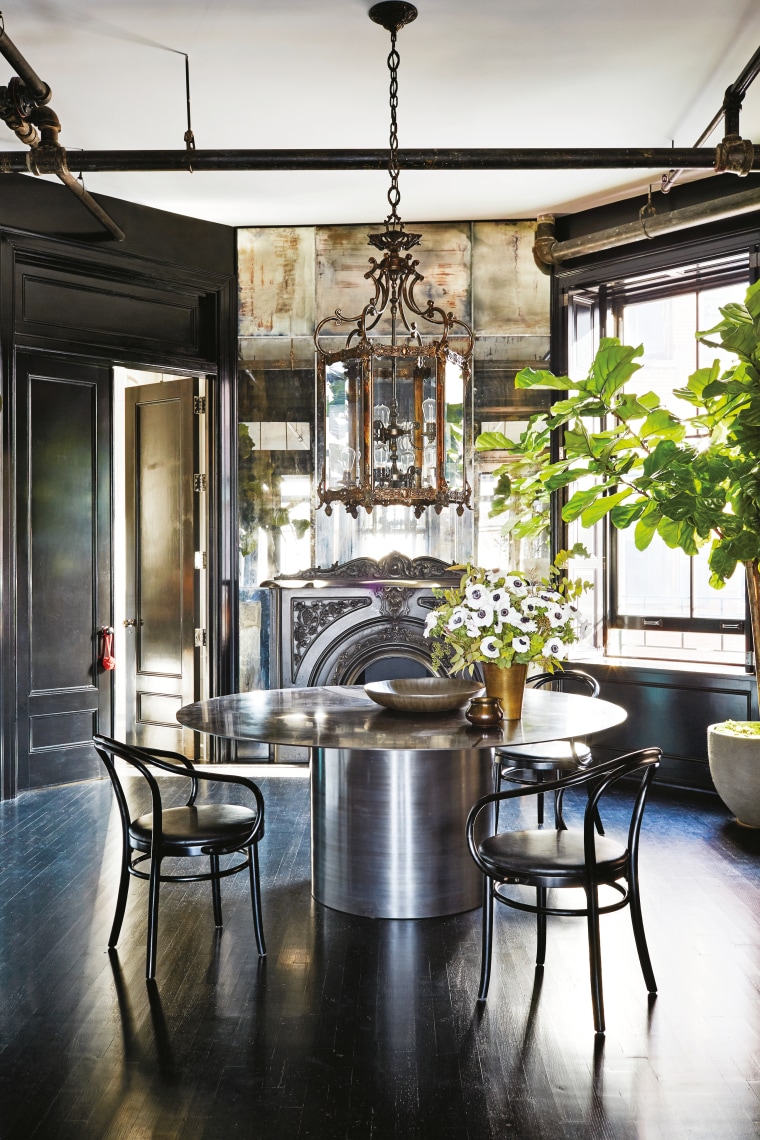 In the formal dining room, a custom-made bronze table is surrounded by Bentwood chairs. The vintage chandelier is made from a salvaged lantern, and the dark-painted walls give the space a cozy yet sophisticated vibe.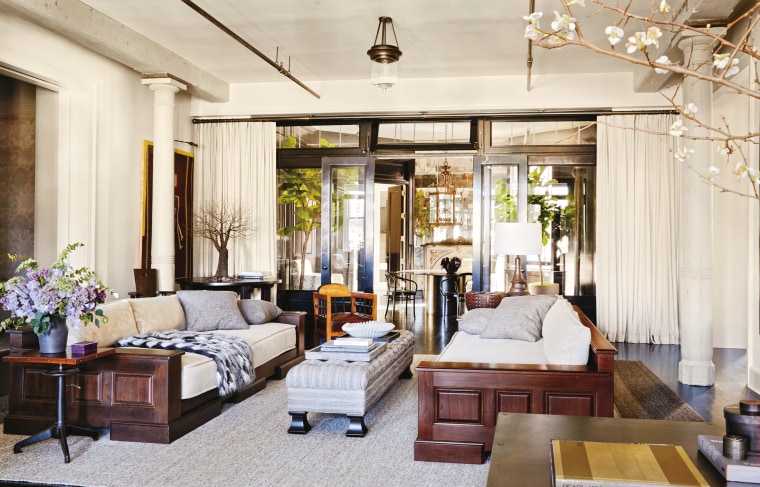 A naturally light-infused living room features neutral decor and scattered plants throughout.
From Meg Ryan's shabby chic pad to the Obama's home after the White House, here's your look inside celebrities' fabulous homes.
See more of the gorgeous home at Architectural Digest.