You know the saying, "Out with the old, in with the new"? Well, when it comes to budget makeovers, sometimes it's best to keep the old things and just give them new life.
Rebecca Celhar of Moorestown, New Jersey, found a way to completely transform her dark and dated master bedroom for only $526. Her money-saving trick was simply working with items she already had on hand.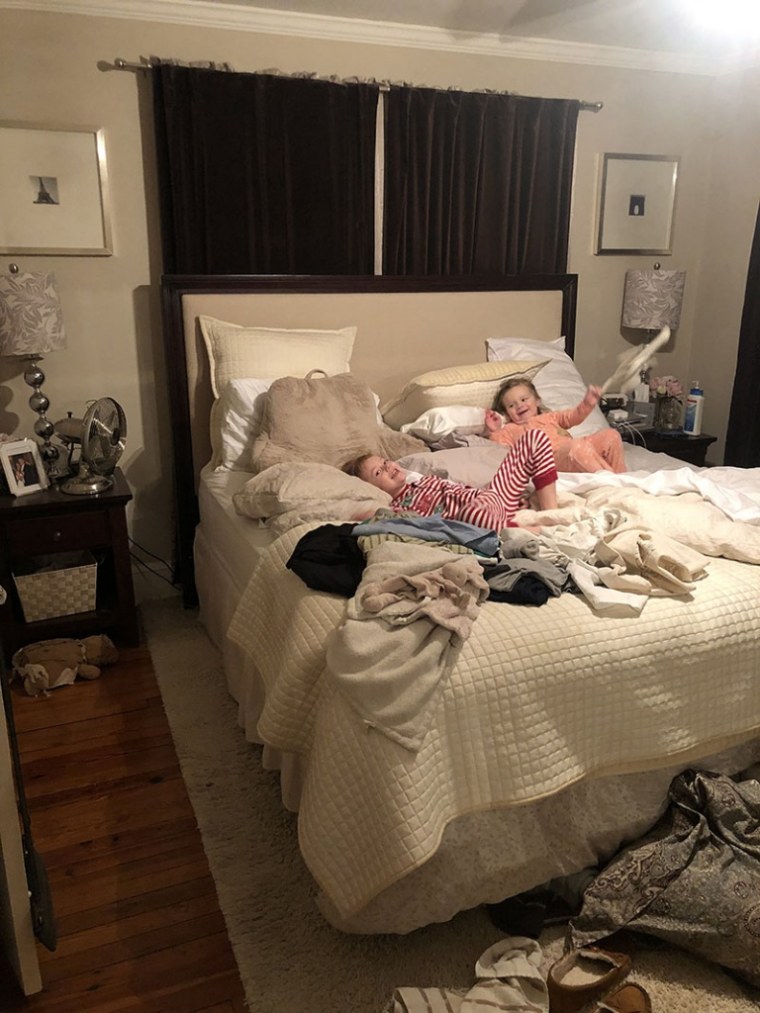 Celhar, who described her old bedroom as feeling like a "cramped, dreary cave," wanted it to feel lighter and brighter.
"I don't mind having soft pops of color, but I find neutrals really calming," she told TODAY Home. "Having two spirited little ones, I need all of the calming vibes I can get!"
Her style preference is a mix of modern and traditional pieces with a coastal flair.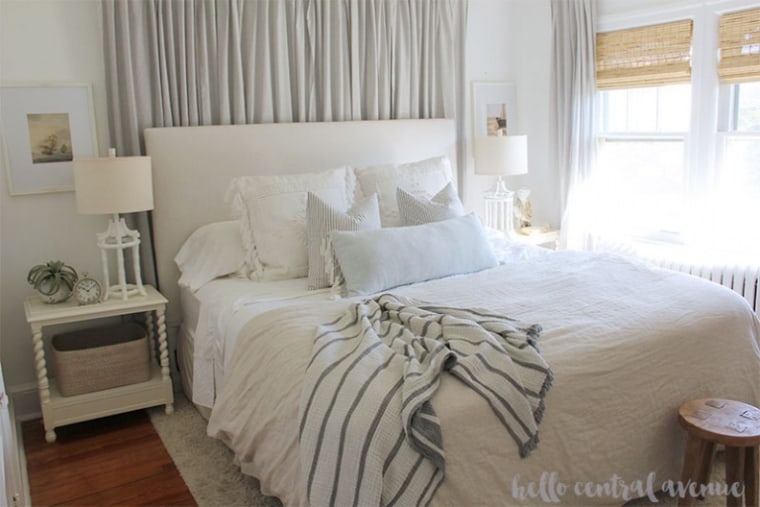 To start the makeover, she gave the walls and trim a fresh coat of bright paint and then painted her existing furniture.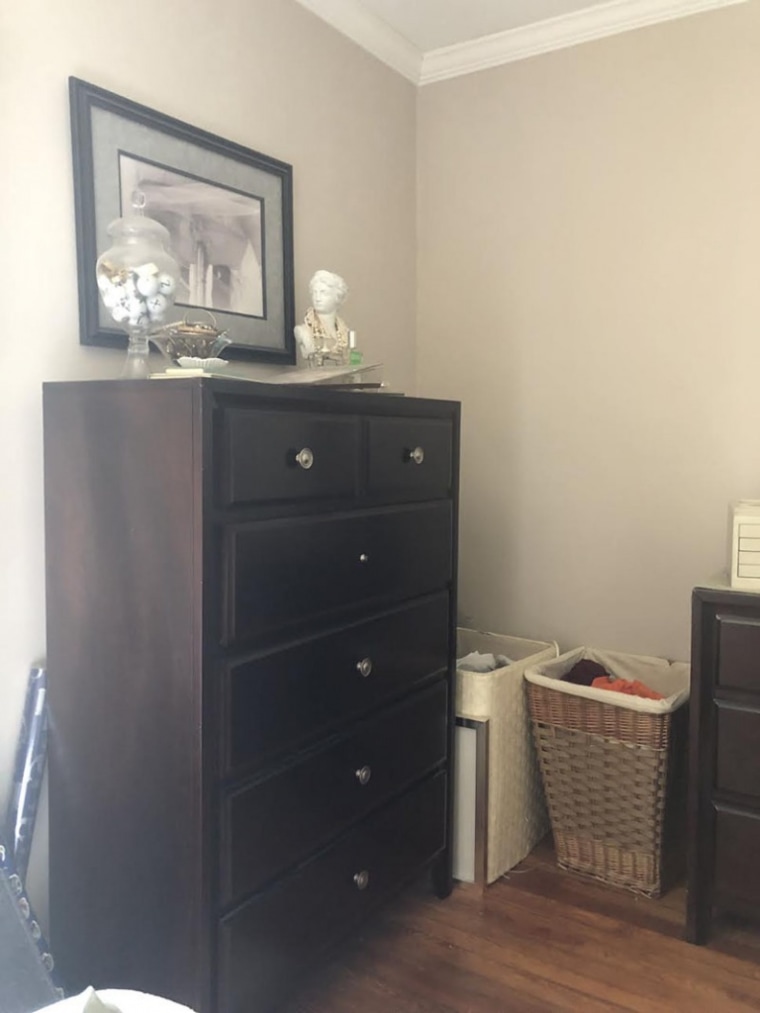 "My painted dressers definitely gave me the most bang for my buck," she said, adding that it would have cost her at least $1,000 to buy new pieces. "I chose a classic neutral paint color and added some trendy hardware that easily can be changed out."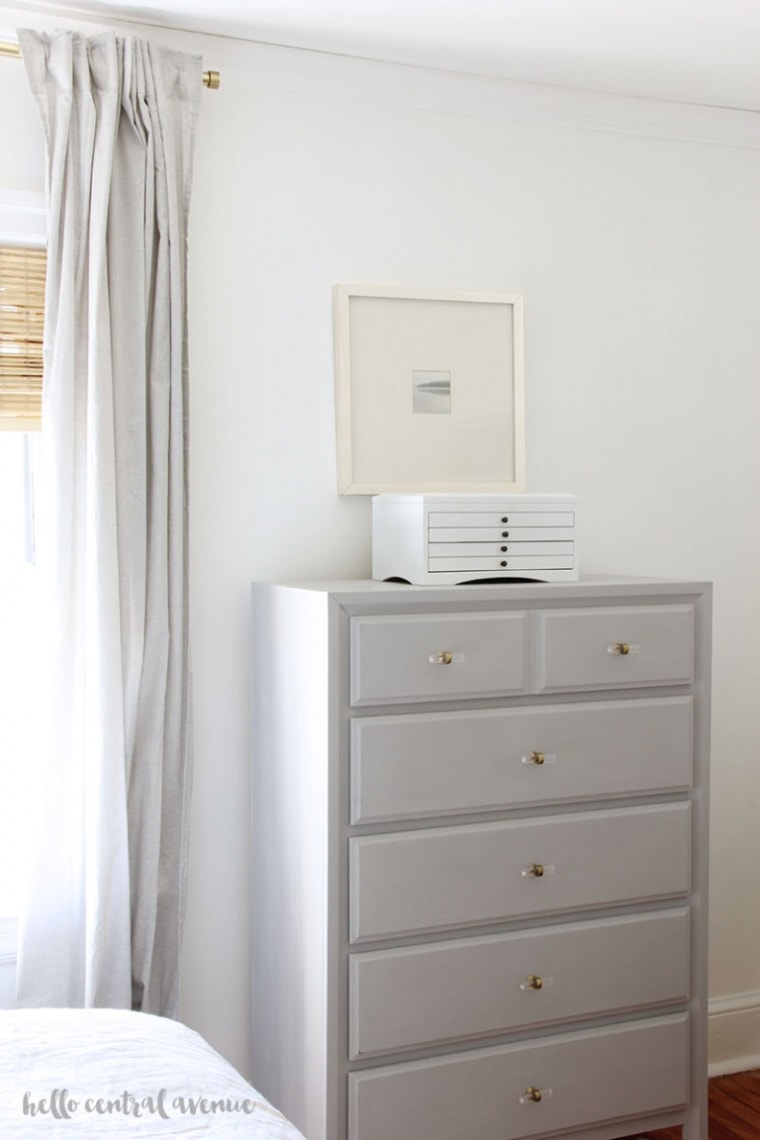 But her favorite update in the room is the DIY fabric-covered headboard. "It was such an easy update and made a huge difference in the appearance of the space," she said. "It literally cost me under $15 because I used an old curtain and a staple gun."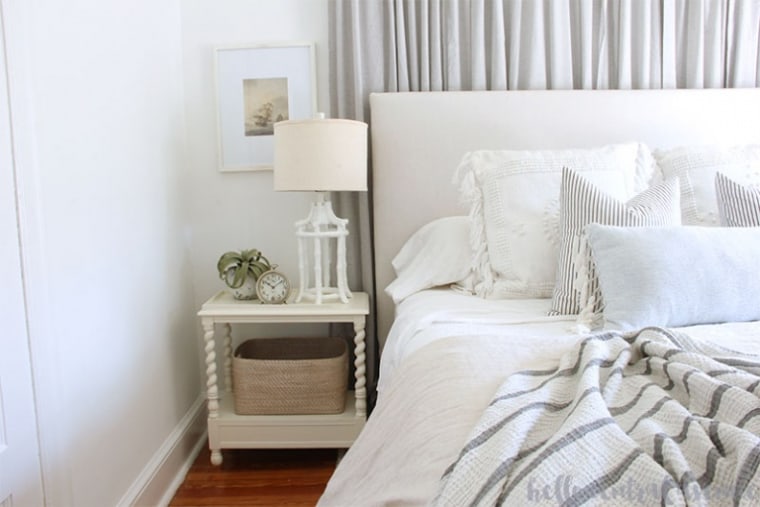 For the windows, she replaced the heavy, room-darkening drapes with gray linen curtains. "The room is light and bright and so much more inviting now," she said.
"I'll be honest, trying to stay within a $500 budget was not super easy," she confessed. "I had to put a lot of blood, sweat and tears into the space to make that happen. I had to say no to several things that would have been much easier to buy and no to things that I really wanted, but did not fit into the budget."
Even so, Celhar said the challenge was worth it. "It made me realize that I don't need all the stuff."
See more of Celhar's budget room makeover at her blog, Hello Central Avenue.