Valentine's Day is only days away!
If you're still searching for a gift — or if you're looking "paint the house" red with décor —Martha Stewart has three DIY ideas for you.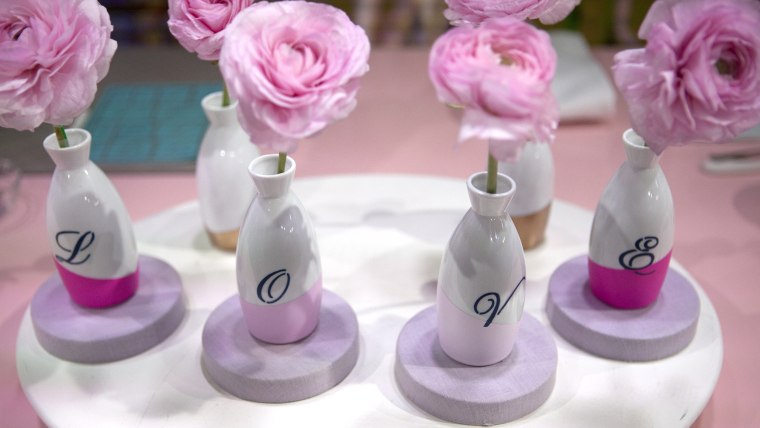 Materials needed:
Acrylic craft paint
Liquid gold
Paint brushes
Stencils
Stencil tape
Ceramic bud vases
Instructions:
Using the stencil tape, mask off a line around the vase.
Apply two coats of paint or liquid gold, then remove tape once dry.
To add a little extra flair, place an adhesive stencil on the face in the letter or shape of your choosing. Apply two coats of paint (a different color than what you painting the vase originally).
Remove the stencil and let dry.
Add a flower and enjoy!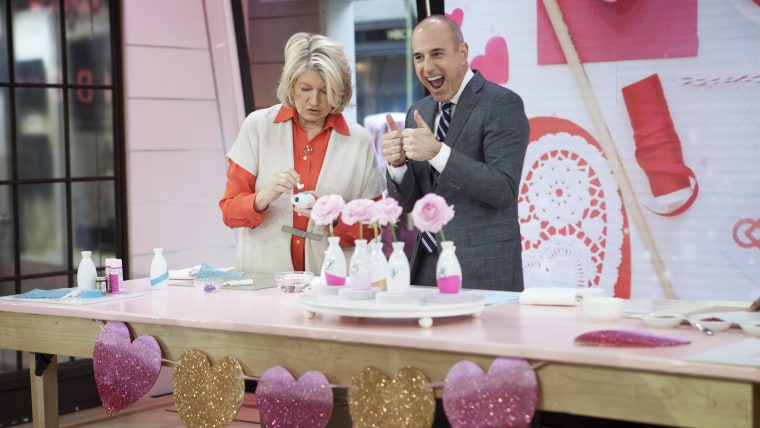 RELATED: Get inspired! 11 beautiful shared kids rooms from Pinterest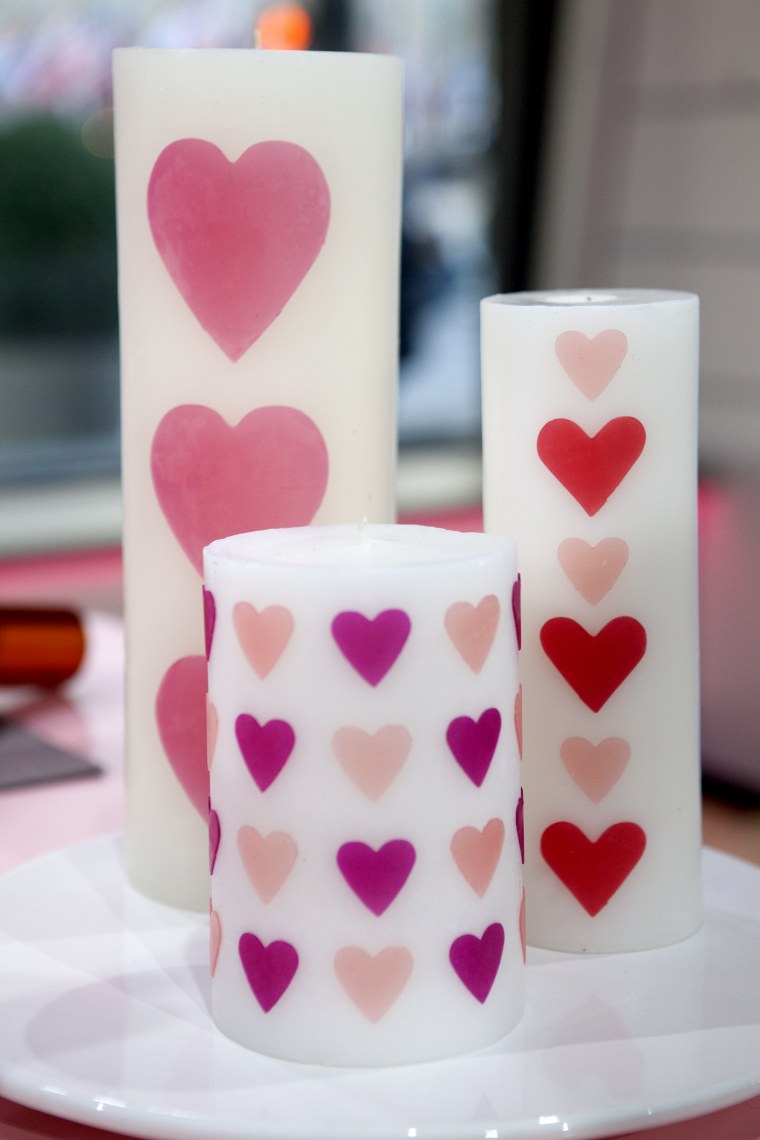 Materials needed:
Chopsticks
Blow-dryer
Craft punches in heart shapes
Sheet wax
Pillar candle
Instructions:
Using the craft punches, punch hearts from wax paper.
Hold a single wax heart using chopsticks. Use a blow dryer to apply heat to the wax, then heat the candle with the blow dryer.
Affix the heated heart to the heated candle.
Repeat the process, adding multiple hearts to the candle, until you get the design you desire.
RELATED: At Home with TODAY: Dylan Dreyer invites you to see the heart of her home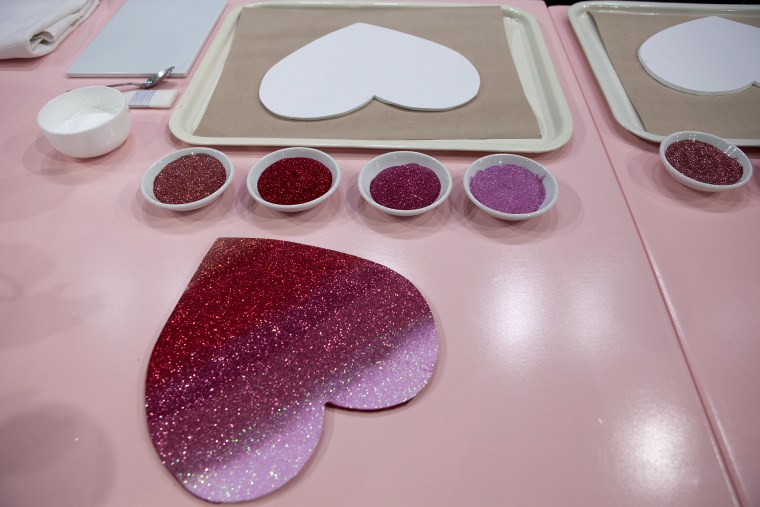 Materials:
Foam board
Glitter, four different colors
Mod Podge
Paint brush
Instructions:
Cut a piece of foam board in the shape of a heart or in letters of your choosing for a banner.
Paint over the heart with the Mod Podge.
Sprinkle the lightest color of glitter at the top of the heart.
Continue applying each shade of glitter, lights to darkest, down the heart.
Apply a second coat of Mod Podge and let dry.