More than a dozen years after serving a prison sentence for lying to investigators about a stock sale, Martha Stewart has opened up about the "horrifying experience," saying nothing good came out it.
"It was horrifying, and no one — no one — should have to go through that kind of indignity, really, except for murderers, and there are a few other categories," the 76-year-old domestic maven told Katie Couric on the former TODAY anchor's podcast. "But no one should have to go through that. It's a very, very awful thing."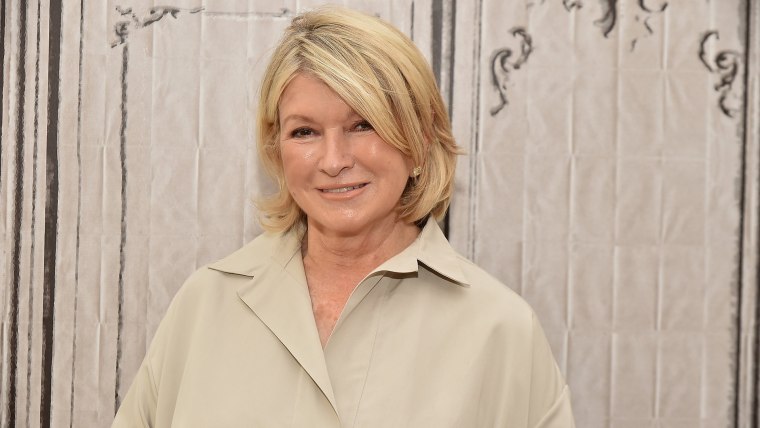 Asked if she found prison "a growth experience," Stewart said nothing good emerged from the five months she spent in 2004 at a minimum-security federal prison in West Virginia.
"That you can make lemons out of lemonade? What hurts you makes you stronger? No. None of those adages fit at all. It's a horrible experience. Nothing is good about it, nothing," she said.
She added that she didn't like being separated from her family or "being maligned ... especially when one does not feel one deserves such a thing. I mean, I was not a bad person."
Stewart went on to stage a comeback following her prison time, resuming control over her successful multimedia company. She has published additional cookbooks and now is enjoying ongoing success with her rapper friend, Snoop Dogg, in an odd couple cooking show on VH1.
Stewart was convicted on numerous felony charges, including conspiracy and making false statements to investigators looking into the sale of a stock.
She declined to go into detail about her conviction on Couric's show but said she refused to let her time in prison label her.
"One thing I do not ever want is to be identified — or I don't want that to be the major thing of my life. It's just not fair," she said. "It's not a good experience and it doesn't make you stronger. I was a strong person to start with and thank heavens I was. And I can still hold my head up high and know that I'm fine."