In Ed Sheeran's video "Don't," a very limber dancer bends his way around this marble-floored mansion in the airy heights of Bel-Air, takes in the views overlooking Los Angeles and floats in the pool.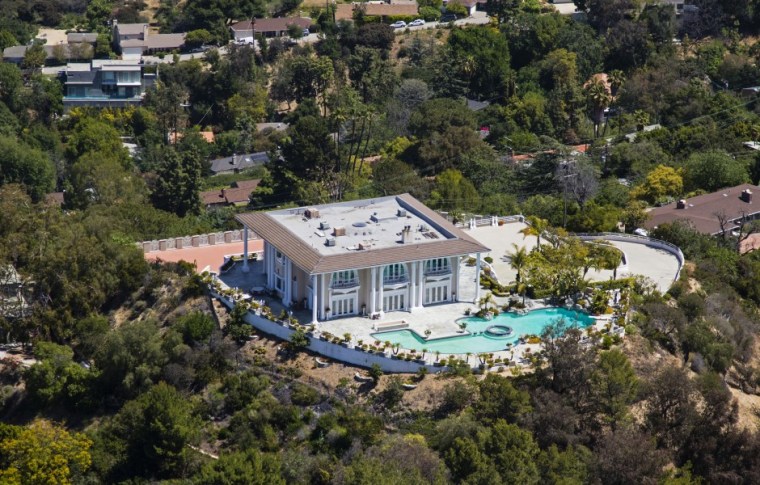 Now a buyer can do the same — perhaps without the liquid limbs.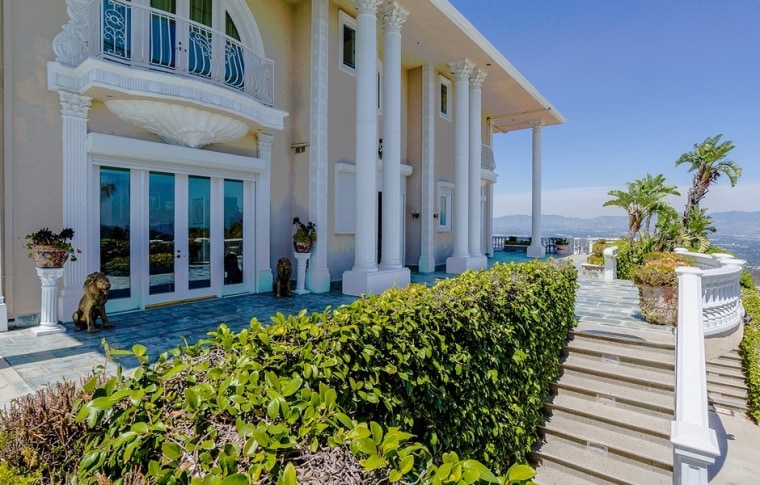 The nearly 9,500-square-foot estate on Mulholland Drive is on the market for $22.9 million. It's the dream home of Hezi Kashanian's parents, who built it in 1993.
"It's very peaceful up there, very exclusive," Kashanian said. "You're in the city, but you don't feel like it when you're up there, because there's nature and views, and the breeze from the ocean is unbelievable. On a clear day, you can see all the way to Catalina [Island]."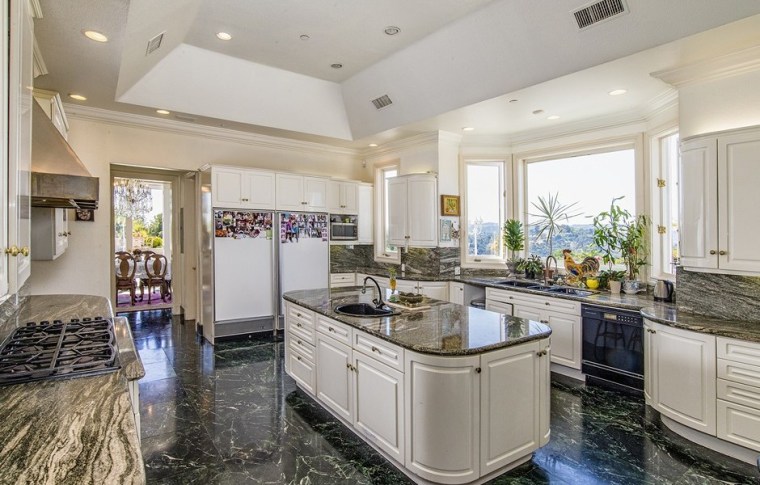 The grand-scale mansion, listed by John McCann of The Agency, sits on more than two gated acres with a patio that surrounds it and a pool that manages to be both intimate and luxurious. The spa sits in the center of the pool, like a warm island refuge.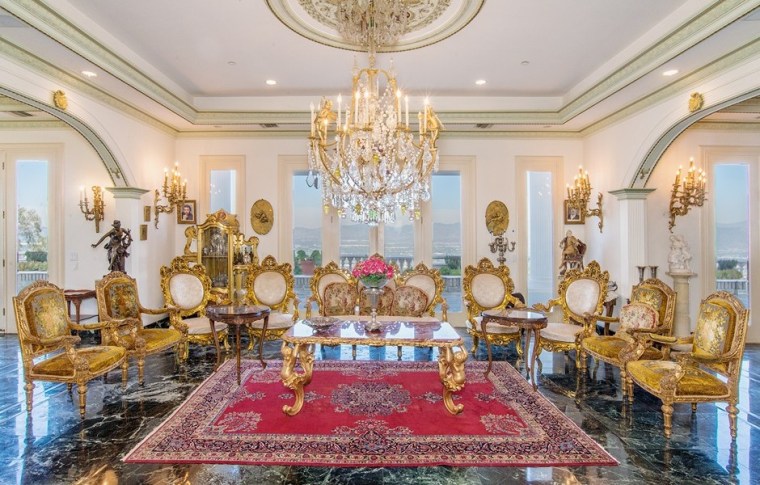 An elevator allows easy access to the home's three levels, which house six bedrooms and eight baths — including a step-up tub in the master suite with panoramic views.
Kashanian's parents loved having the "Don't" video filmed there — especially the part where the dancer was suspended from invisible wires in their grand entry. "They were amazed," Hezi said.
And the crew was good about comforting them. "They kept saying, 'It's OK, Mr. Kashanian, everything is safe. Everyone is going to be fine.'"
Check out the video below.
Interior photos: Shooting LA; Aerial photos: Unlimited Style
Related: