With the holiday season quickly approaching, it's safe to say most of us will probably be spending our fair share of time at the mall. But just think of how convenient it would be if all that retail shopping was right outside your front door!
For the residents at Arcade Providence, that dream is a reality.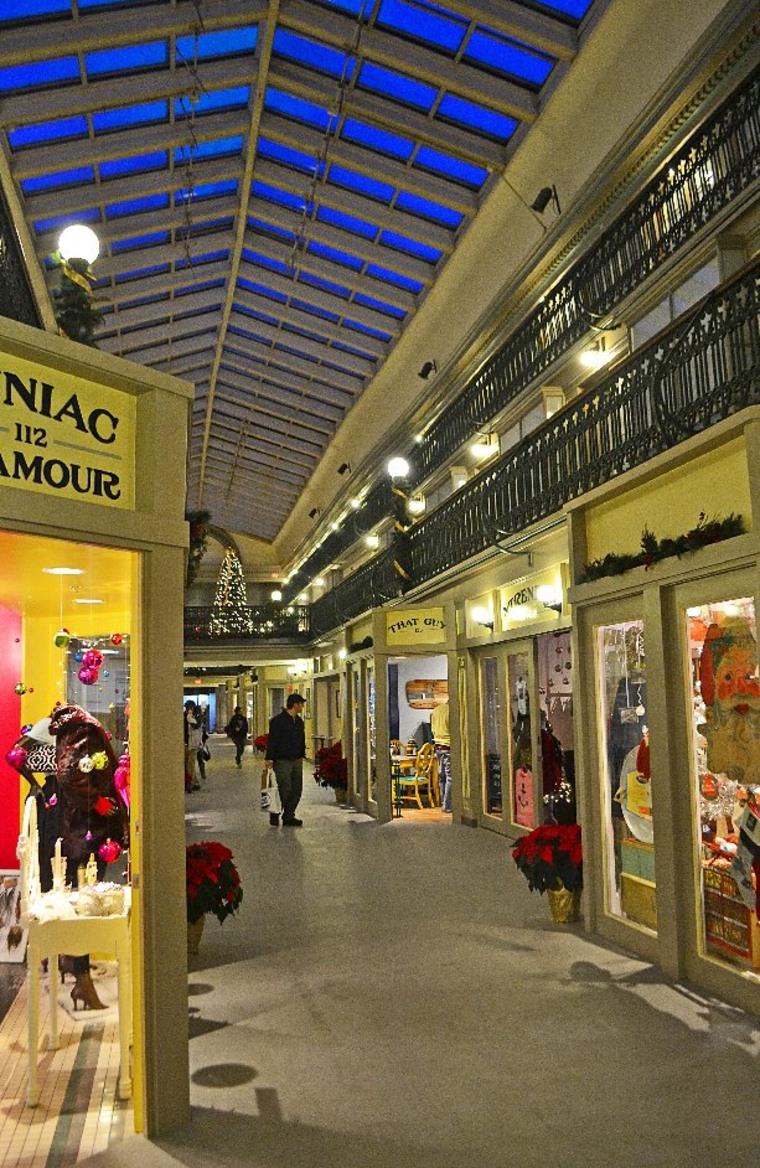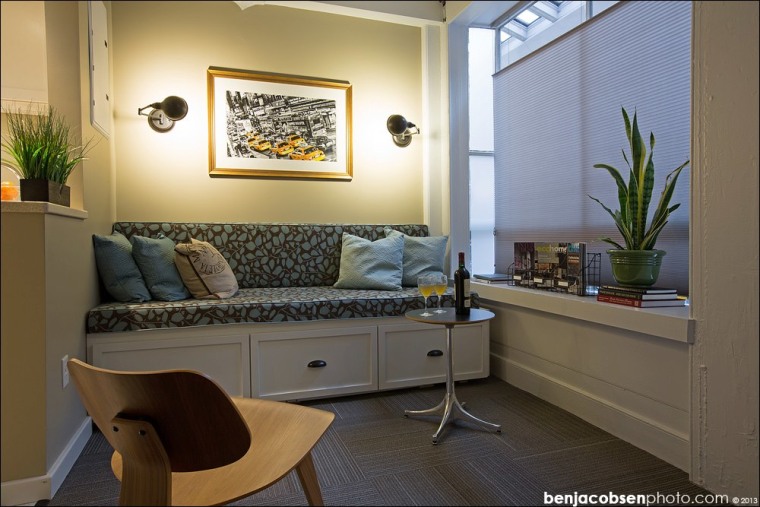 Where once there were retail stores, now exists a 48-unit micro-loft apartment complex. It was built on the privately-accessed second and third floors of the nation's oldest indoor shopping mall in Providence, RI. And right below them, a bustling retail area with local food restaurants, clothing boutiques and even a hip whiskey bar.
RELATED: This 149-year-old church was turned into a spacious home — see inside!
Robin Dionne, director of outreach and client relations for Arcade Providence, said that some of the shop owners even live in the apartments. "There's a real sense of community here," she told TODAY Home.
"We have people in all stages of life. Young graduate students like it because there are smaller apartments where furniture is built in, and I think they're looking for something affordable," she said. "Then you have those who are retired and keep this as a second or third apartment — it's a smaller commitment than home ownership. We've also got emergency room doctors, firefighters...people are always around and hang out with each other."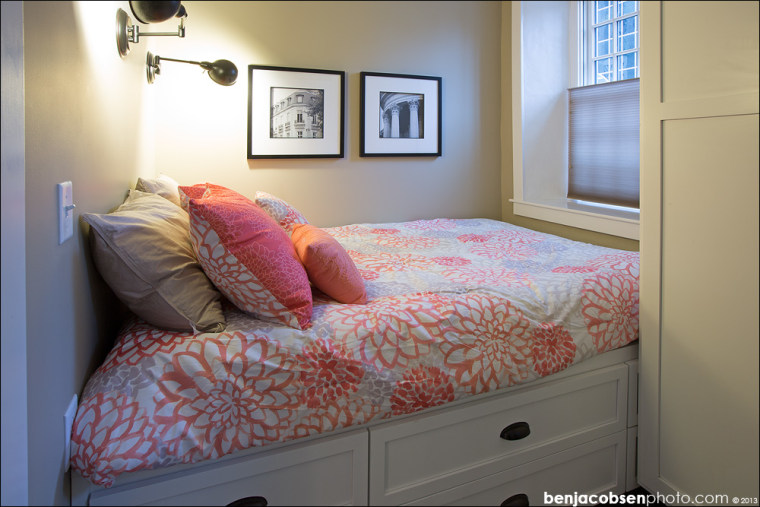 RELATED: This hotel of tiny houses is now open for business — take a look!
The 48 units range from $800 to $1,800 a month, depending on size. There are 19 studios at 225-square-feet, 19 300-square-foot units that feature a pocket door which separates the bedroom, and 10 larger size apartments that range from 375-800 square feet.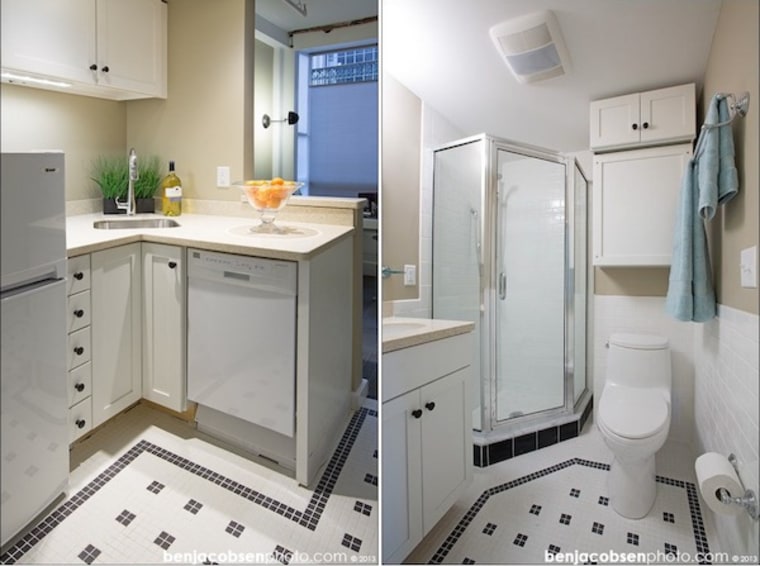 Each one is designed with efficiency in mind so the kitchens are small and don't have stoves, but residents can cook with devices like microwaves and toaster ovens — basically anything that doesn't have an open flame.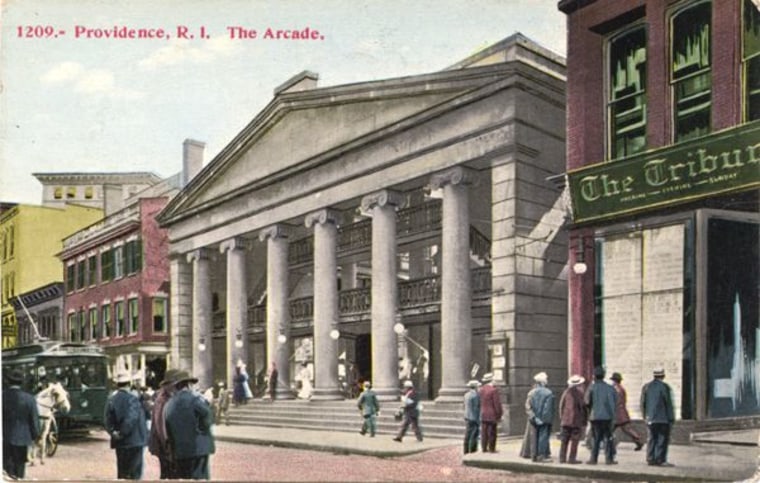 And even though the apartments are small, there's plenty of storage space throughout. For example, the platform beds have four large drawers under them, some units have built-in wall cabinets, the couches come with storage underneath and there's a basement in the building with a bicycle garage.
Sound like something you'd enjoy living in? Over 4,000 other people feel the same way. (That's how many are on the waitlist for an apartment right now.) But if that number sounds intimidating, getting an apartment isn't as impossible as it might sound.
RELATED: You can now rent a real hobbit home for your next vacation
"When an apartment opens up, we send an email to every person on that list and take it from there on order of responses," Dionne said, adding that they usually get responses within the hour and fill the vacancy almost immediately.
Seems like a lot of would-be tenants love the idea of living in something like this, and as more and more malls are becoming abandoned across the country, this smart housing option is a great way for communities to revive the failing retail infrastructure. Perhaps more developers will see this idea as a possibility.