In Malibu, there are beach estates for the rich and famous, with disappearing walls of glass and secluded terraces overlooking the ocean. And then there are these deals: mobile homes for celebrities seeking a Bohemian paradise with a small price tag.
The 500-or-so mobile homes on chassis in two Malibu trailer parks usually fly off the market for as little as $300,000. The best homes — triple wides with high-end amenities and gorgeous ocean views — sell for $4 million or more.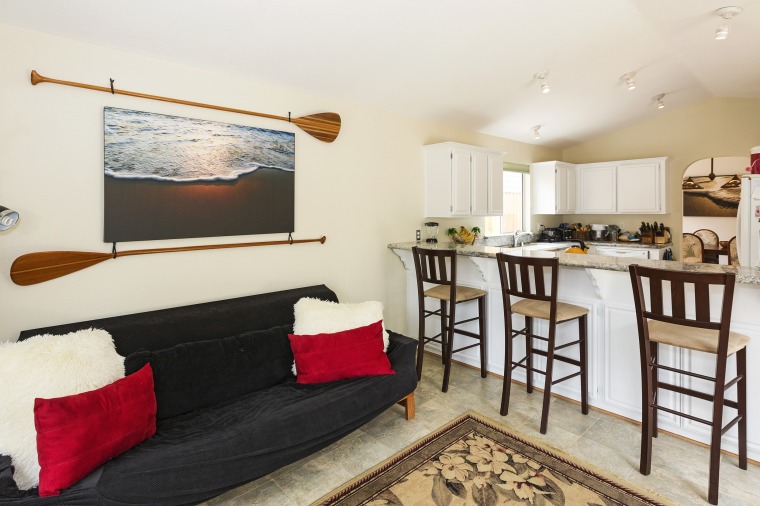 That seems like a lot until you consider that just a couple of blocks away there are homes for sale for $25 million, $38 million and $40 million.
The most expensive mobile home in Malibu is a 2,200-square-foot, four-bedroom at 28128 Pacific Coast Hwy SPC 209, with access to one of the city's swankiest surfing beaches. The mint green home is listed for $3.75 million — not including the cost of renting the space in Paradise Cove Mobile Home Park.
"Everything sells really, really well down here," said David Carter, an agent with Pritchett-Rapf Realtors who specializes in mobile home sales. He recently sold a unit for $2.1 million.
Besides Paradise Cove, there is a park farther north, at Point Dume on Zuma Beach. If Paradise Cove is a relaxed surfing community, Point Dume is a country club. Residents zoom to the beach on golf carts, the preferred transportation mode, and share coin-operated laundry if their unit doesn't have a washer and dryer.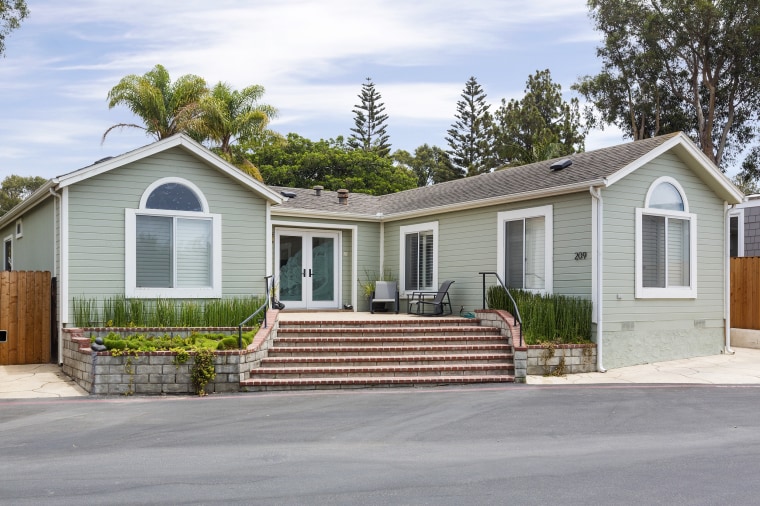 Both communities grew in the 1960s and 1970s, as celebrities flocked to vacation rentals overlooking some of California's most beautiful beaches.
According to online reports, Matthew McConaughey, Pamela Anderson, Minnie Driver, former Los Angeles Times publisher Otis Chandler and Stephen Hillenburg, the creator of Spongebob Squarepants, have all resided at Paradise Cove Park.
"People are trying to find that low-key feeling," said Eytan Levin, an agent with 4 Malibu Real Estate Partners. "It's a more affordable way to own something with access to these beaches where celebrities can feel like they can let down their guard."
See more photos of the mobile home on Zillow blog.
More from Zillow: 
Emily Heffter, a reporter and writer for Zillow Blog, covers celebrity real estate, unusual properties and other real estate topics. Read more of her work here.