The nursery for Maksim Chmerkovskiy and Peta Murgatroyd's newborn son is a real animal house!
The "Dancing with the Stars" couple let People magazine inside their New Jersey home for an exclusive look at Shai Aleksander's new room. Fortunately for us, TODAY Home got a sneak peek at the gold-and-cream-colored room with safari wallpaper that's dad-approved.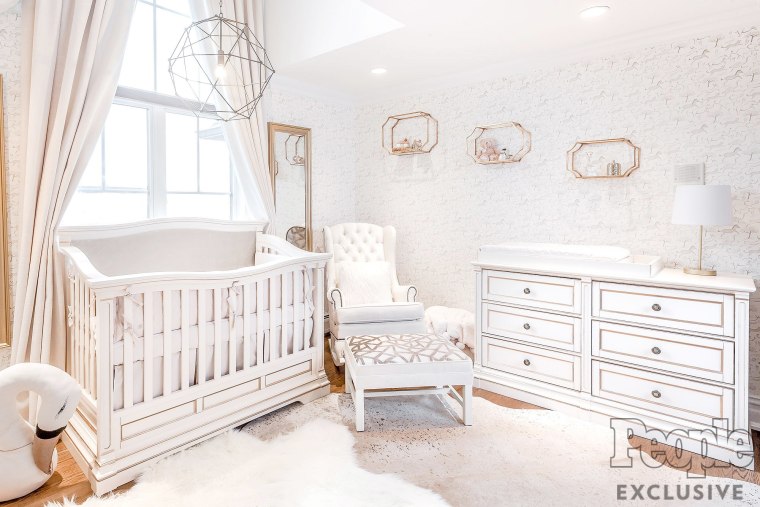 "Maks has always loved elephants," Murgatroyd explained to the magazine.
Murgatroyd, 30, said she and her fiancé wanted Shai to be "comfortable and settled in his little corner of the world." For that to happen, the designer had to make some changes.
RELATED: 'Dancing with the Stars' pros Maksim Chmerkovskiy and Peta Murgatroyd welcome baby
"I walked into the space and my eyes bugged out of my head. There was a fireplace! And no closet!" Vanessa Antonelli said. She fixed those issues by hiding the switch for the gas fireplace and commissioning a closet to match the custom Romina crib.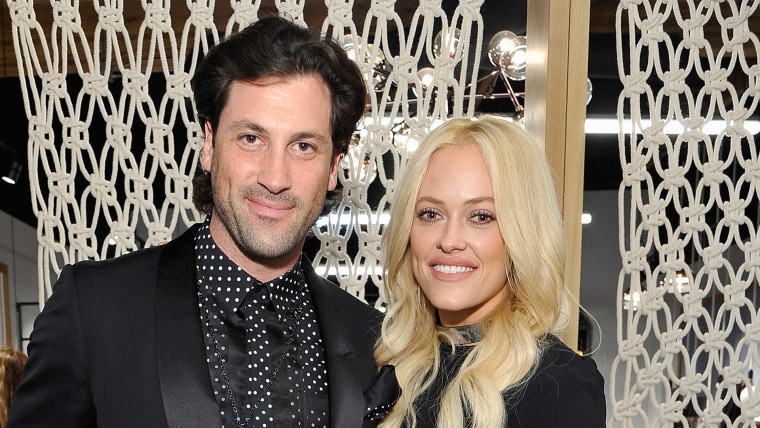 The nursery also features a chandelier and a Rocker Refined chair, where Murgatroyd spends quality time with her son. "Shai loves to be rocked to sleep," she noted.
RELATED: This tiny home's nursery is pint-size perfection! See inside
Chmerkovskiy, 36, and Murgatroyd welcomed Shai on Jan. 4. Hopefully Shai has been sleeping well since then!
Follow Shane Lou on Twitter.