A classic New York co-op penthouse now belongs to pregnant Hollywood star Anne Hathaway and her actor-producer husband, Adam Shulman. The 1,200-square-foot space cost the couple $2.55 million, but its storied New York legacy is a big part of that price.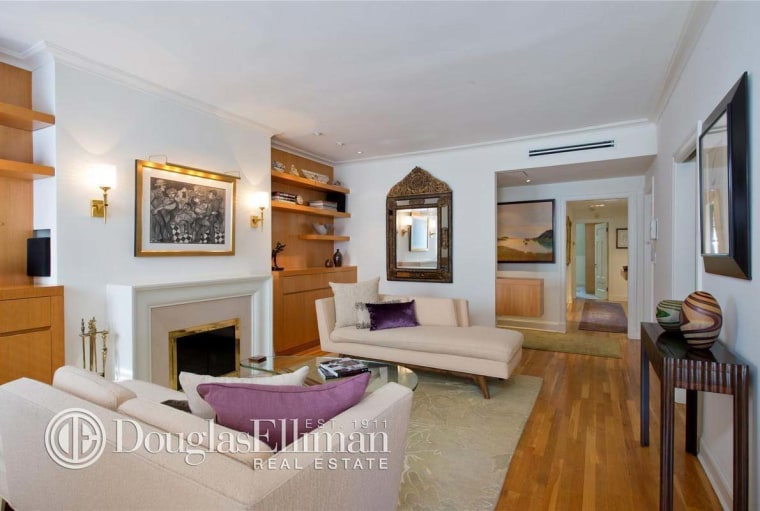 The five-unit mansion was built in 1904 by the Clark family, the real estate magnates who built The Dakota a few decades earlier. As one of the last private mansions built on the Upper West Side, this unit is a piece of history.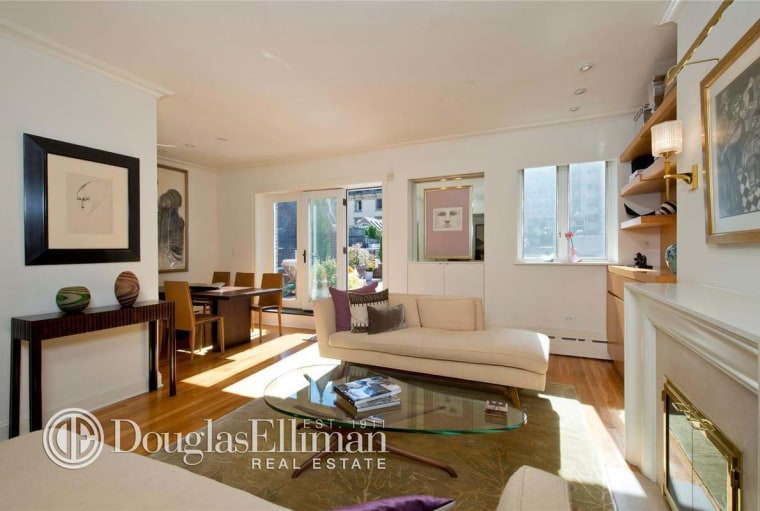 But there is great potential for the future, too: It seems the co-op board will entertain selling air rights for expansion. Perhaps Hathaway has expansion on her mind, but she may simply want a place to call home.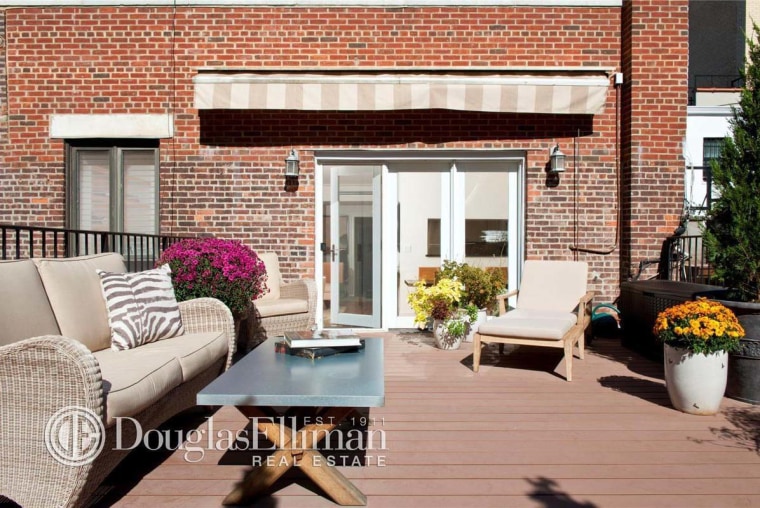 Despite being small, the space manages to live large with two bedrooms and two bathrooms — perfect for the new baby coming soon.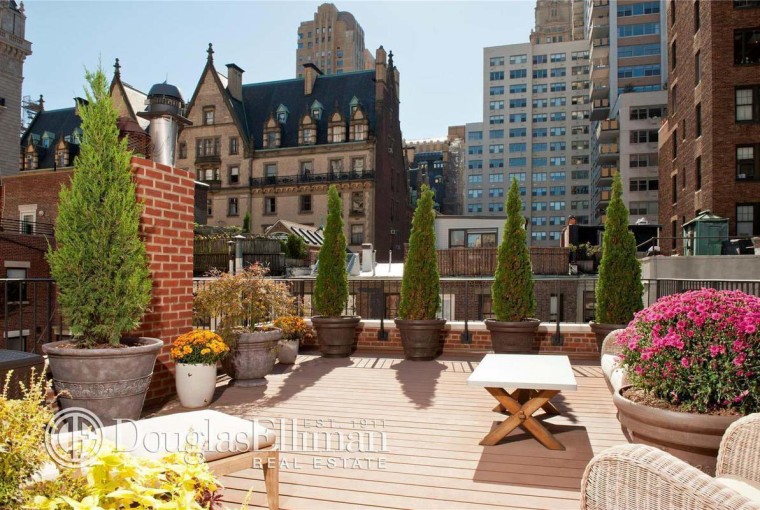 There are, of course, a few perks to being the penthouse: skylights in the bedrooms and kitchen, and 18-foot ceilings. Spring should be lovely here for Hathaway, who can enjoy two planting balconies and a private full terrace for sunbathing or entertaining.
A sweeping iron staircase can lead to the penthouse, but when you're the last stop on the elevator, the staircase is mainly for show. The most unique feature in the space might well be the bathroom — a vibrant, contemporary space in shades of gray, blue and orange.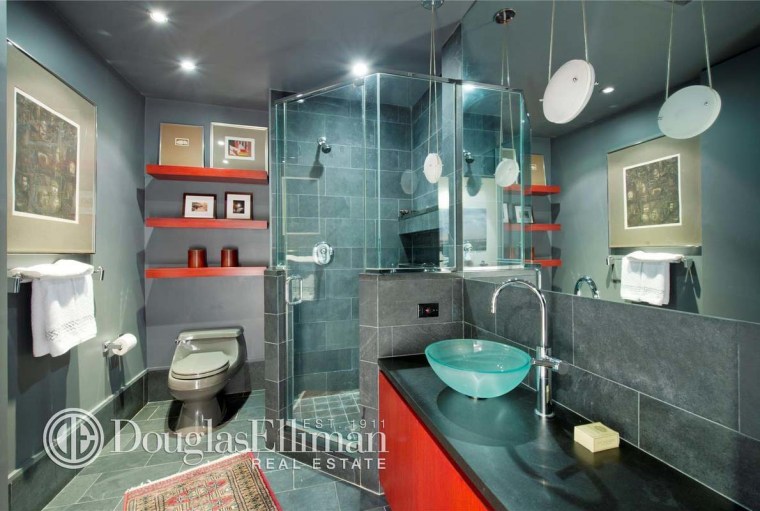 While it seems Hathaway will be staying in this apartment during her time in New York, in the past she has kept apartments merely to store her massive wardrobe. But that proved a tough sell when she was ready to move on.
Related: