Need a little inspiration for a painting project? Look no further than this DIY fireplace.
Gwen Hefner, blogger behind "The Makerista," recently added some serious cheer to her children's playroom by painting the dull fireplace a bright, bold yellow.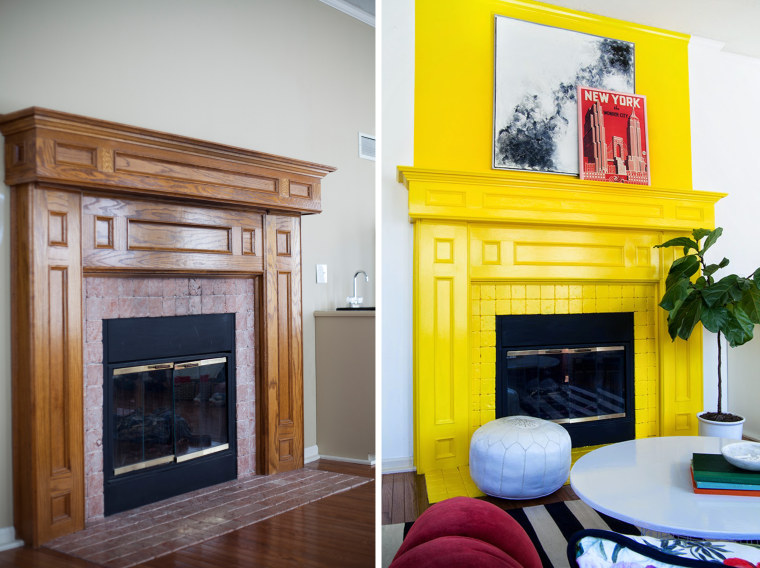 Hefner has spent the four months since moving into her family's new Missouri home renovating several of the rooms, and the playroom was one of the first to get some attention.
"The fireplace proportions were off," she said about the space. "It just felt kind of drab."
She decided on Behr's Lemon Zest color to balance the red velvet sofa in the room. Plus, she said the color felt fitting for the whimsical space.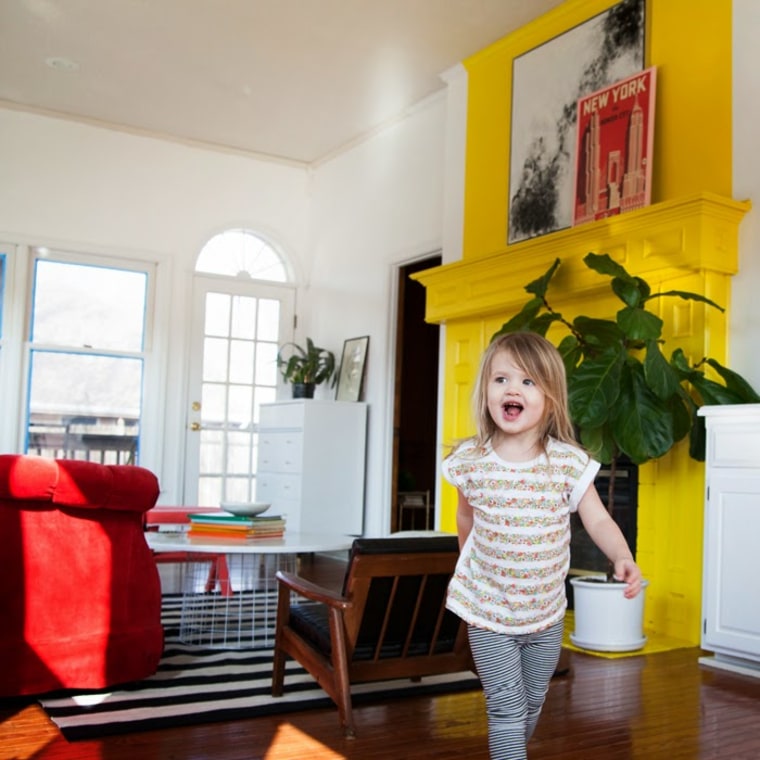 "The yellow seemed exciting and complimentary for a kid's room," she said. "I find myself gravitating towards it because it's just so happy."