We have a winner!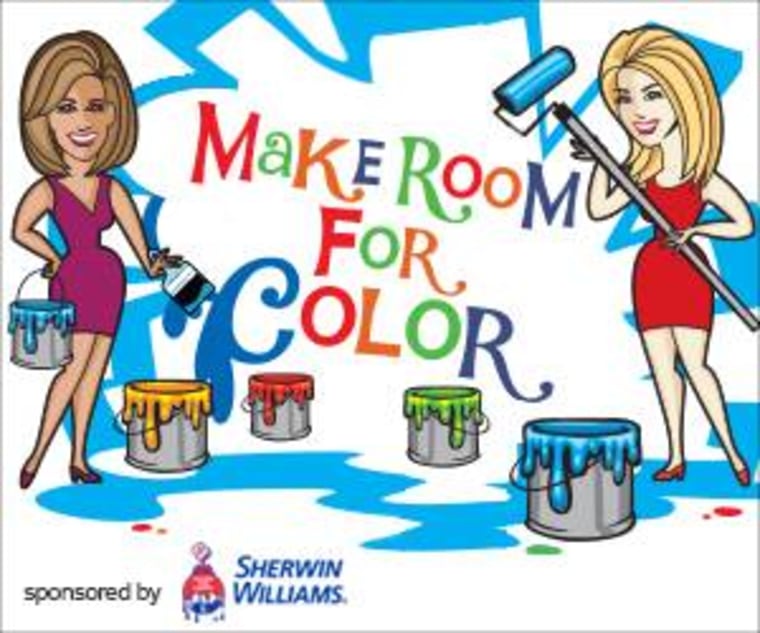 As part of TODAY's "Make Room for Color" contest, sponsor Sherwin-Williams and designer Jackie Jordan will make over a viewer's room. And after filtering through hundreds of entries, you picked the winner of the room makeover!
Here's what winner Deborah Richmond had to say about how her bedroom looks now, and the photo of a place that she hopes will inspire Jackie in the makeover process.
"Several years ago my darling husband painted our bedroom while I was away. He wanted to surprise me, and boy did he ever! He picked a khaki green color to match one of the colors in our quilt. The problem is that the room now feels like a military barracks instead of a peaceful, tranquil, romantic escape! I would love a bedroom that reminds me of the beautiful Grand Haven, Michigan sunset!"
Stay tuned to see what Jackie Jordan does with the bedroom!