When you're dancing around listening to music on your phone, you sometimes need to turn the volume up to 11. But if you don't have an old school stereo or new-fangled speakers handy, the phone itself simply isn't enough. Luckily, TODAY Home has a trick to help realize your living room rock star dreams!
This incredibly easy trick will help you make your own amplification system using items you already have laying around the house. Now you'll never be stuck jamming to your favorite tunes at a muted volume again.
Follow the steps below for a quick speaker in a pinch or watch this video.
1. Grab an empty toilet paper roll.
2. Mark the width of your phone on the outside of the toilet paper roll. Be careful to leave a little buffer on each of the ends.
3. Carefully cut a notch in the toilet paper roll where you marked the width of the phone. Make sure the phone fits snugly or continue to trim as necessary.
4. Grab a couple of standard-sized thumb tacks. Poke holes near the bottom edge of the toilet paper roll using the thumb tacks and use them to stabilize the speaker.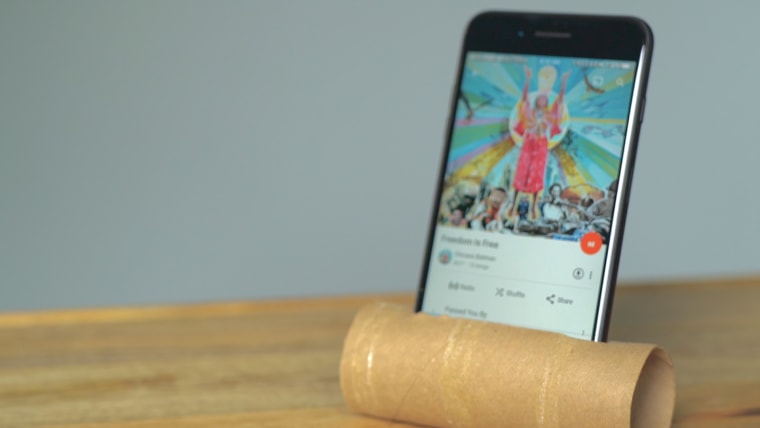 All that's left to do is pick your favorite song and rock out!