Sometimes there are spaces in your house that have so much potential, but end up being an afterthought. Avery Michaels of Alta, Iowa, knows that exact feeling.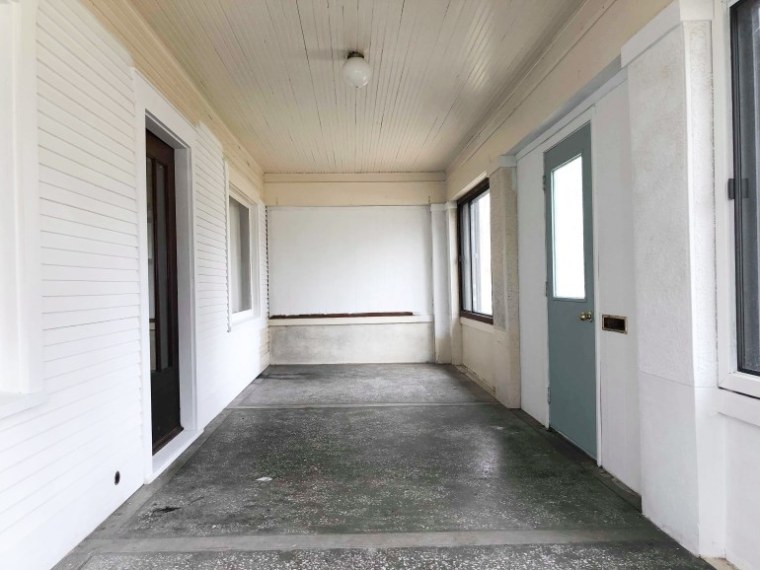 As Michaels and her husband focused on decorating other areas of their home, the sunroom got the shaft. That is, until she finally gave it some DIY love — and now it's her favorite room in the house.
Over six weeks, the home design blogger gave it a fresh coat of paint and made some of her own accent pieces.
"I wanted the space to feel warm, cozy and inviting," she told TODAY Home. "I intentionally focused on combining colors, patterns and textures to create a welcoming and relaxing space."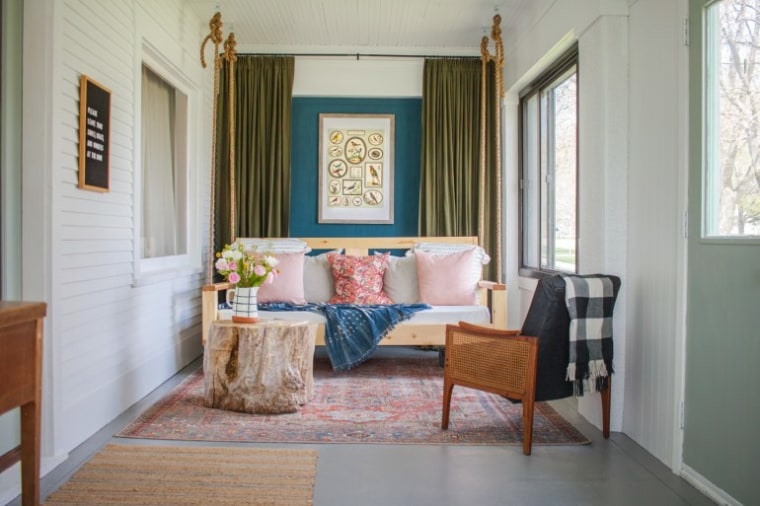 As indicated in the name, the room gets lots of natural light so she went with a crisp, white paint color to emphasize the brightness and added an eye-catching blue accent wall. "Paint is the easiest and most affordable way to completely transform a space," she said.
Her next step was fixing up the freckled concrete floors. "I didn't have the budget to change them, so I painted them with a friend's leftover epoxy paint, and now they look brand new," she explained.
Another thing that saved her money was making some of her own furniture. Her brother-in-law helped her build a bed swing for $150 (purchasing a similar one could have cost around $1,000).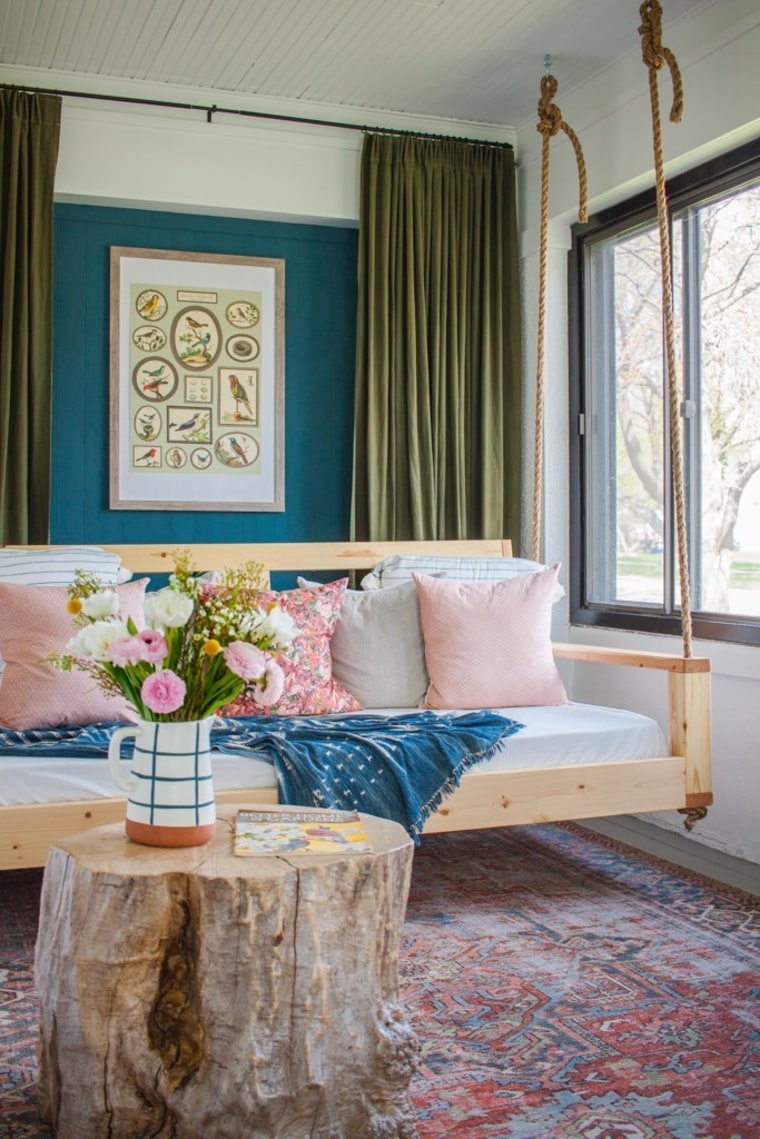 Michaels also DIYed her own tables out of old tree stumps she found for free at a local antiques store. You can see the tutorial of how she made them here.
And for a fun accent, she gave some basic Ikea curtains a makeover using dye and a hand-sewn Euro pleat. They now hang against the blue wall behind the swing bed, adding some softness to the space.
In total, Michaels said she spent about $650 on the room, including all of the paint, furniture and decor.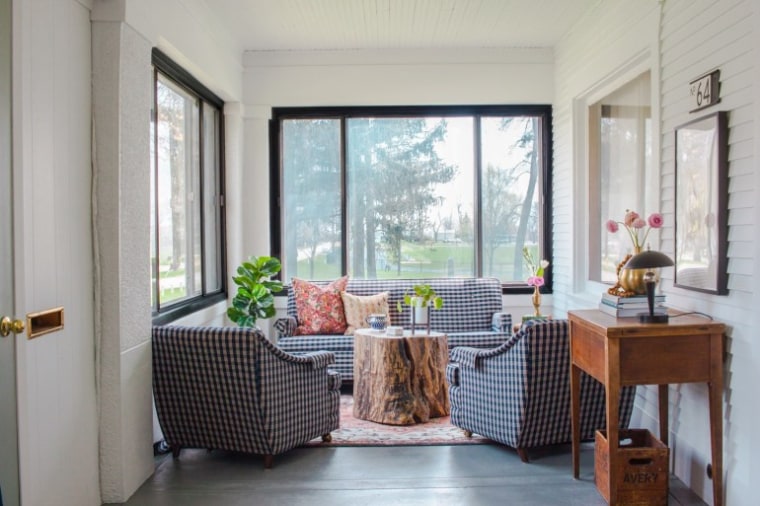 It was an investment well worth it. "My husband and I have our morning coffee out here every single day, and the bed swing is the coveted Sunday afternoon napping location," she said. "I love that our sunroom is unique and comfortable, and that I worked hard and learned new skills to make my vision come to life."
See more pictures of the room transformation at Michaels' home design blog, Holland Avenue Home. And see her kitchen makeover featured on TODAY Home.