The copper tree sculptures that wind around this home's carved front doors are the first signs of the Shire. They're wizard-strong and twisted in ways that call to mind both real trees and a magical literary dreamscape.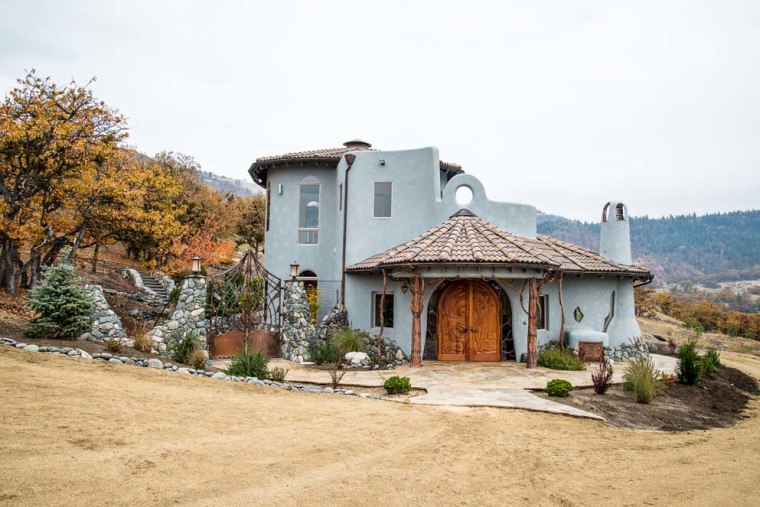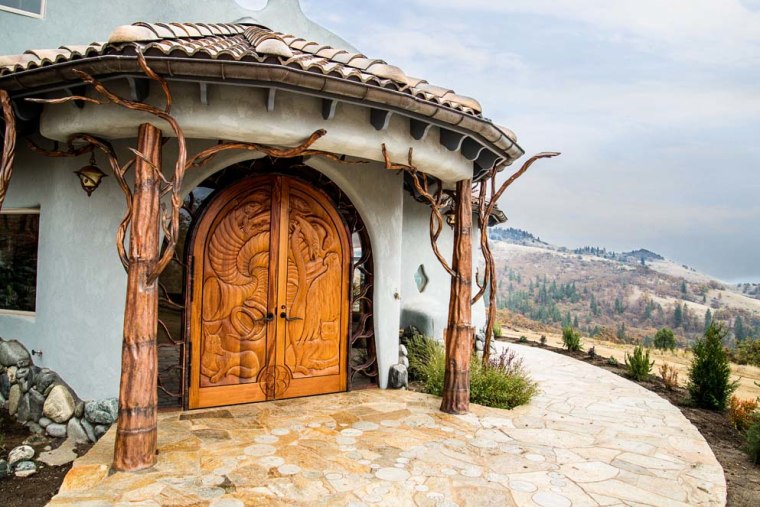 The foyer takes that dream a step further, with a floor of sand-like granite and a ceiling of blue stone tiles. It opens through more tree sculptures onto a hallway whose floor seems to flow with various-colored woods.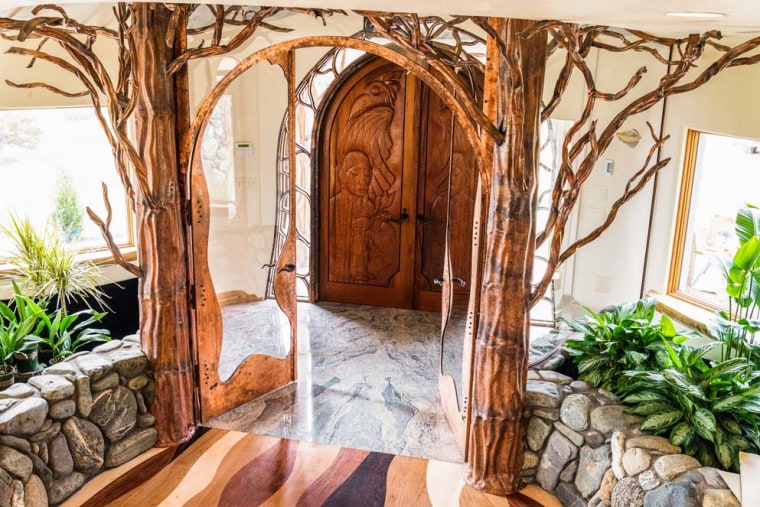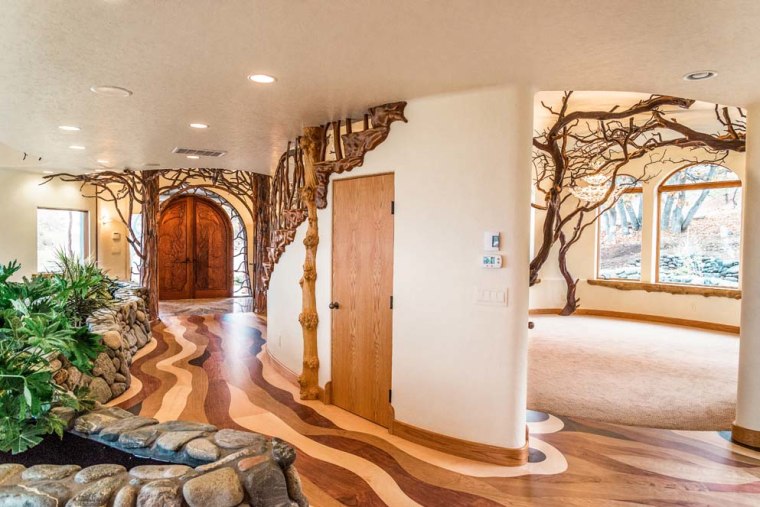 Three staircases are adorned with wood sculpture railings that would rival Gandalf's staff, and the sylvan theme continues with windows in the master bedroom cut in the shapes of trees. The master bath boasts a jetted tub, double shower and a steam shower with natural boulders for benches.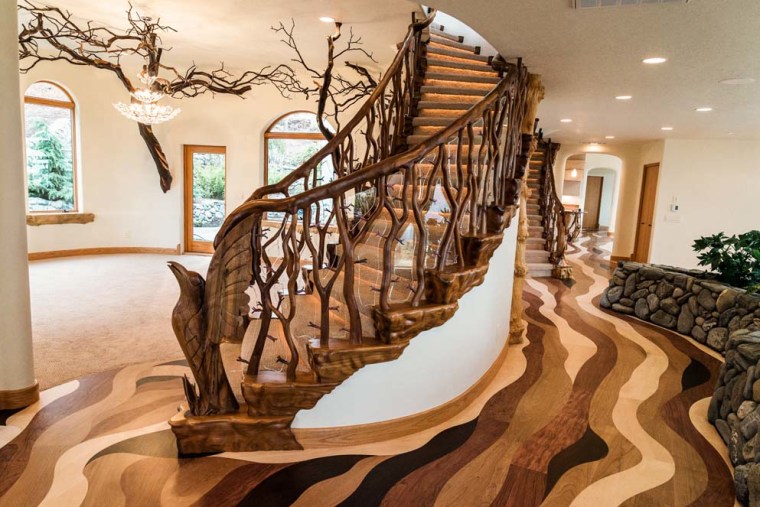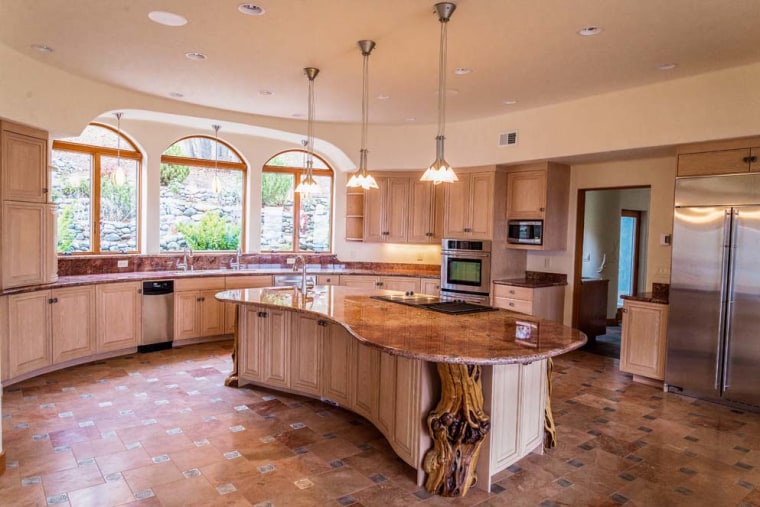 Even the granite island in the kitchen is supported by Manzanita tree trunks.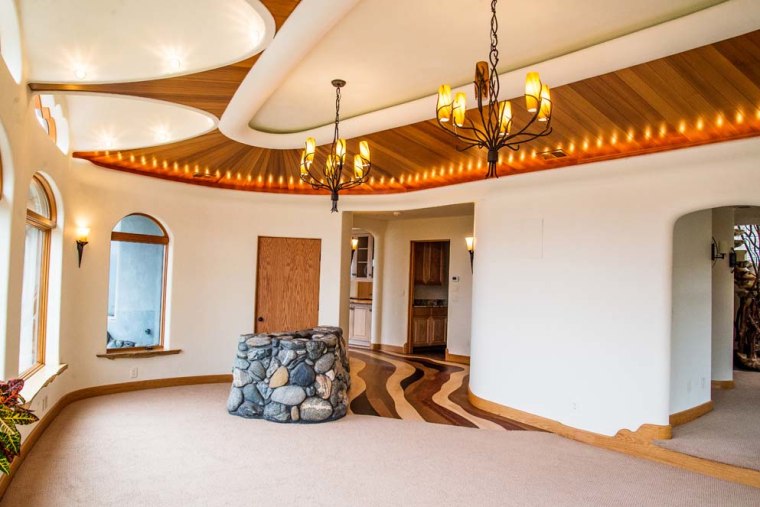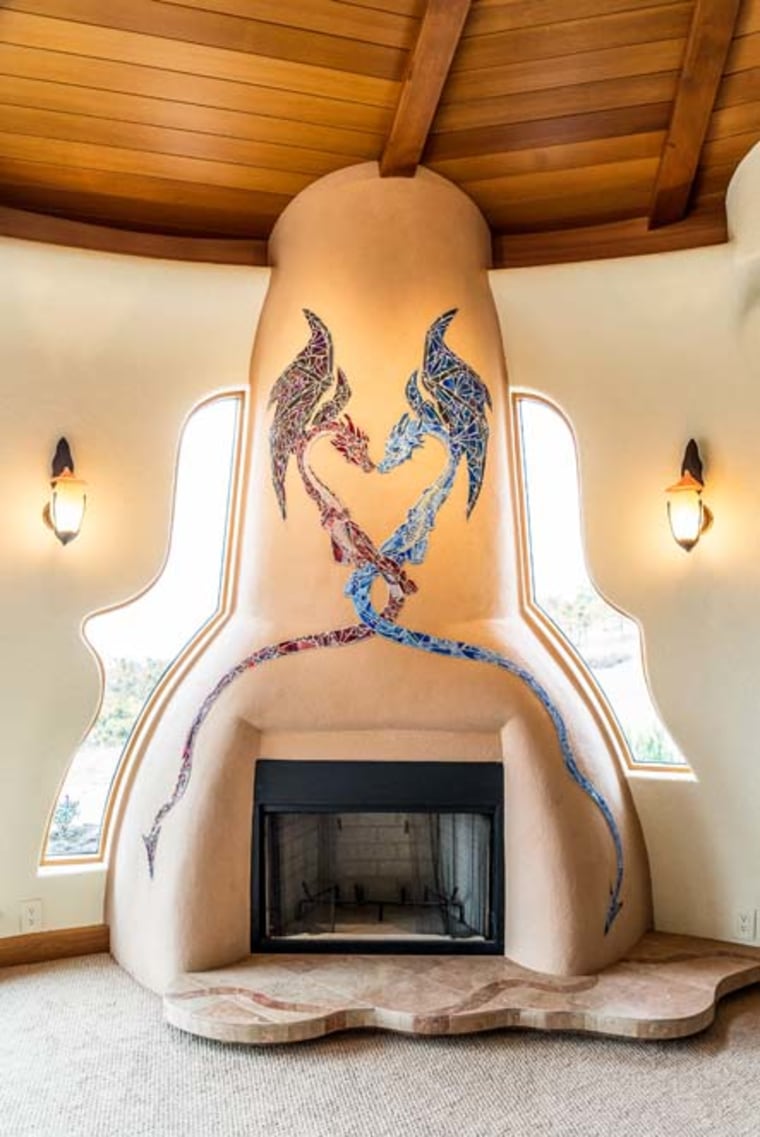 "The attention to detail is breathtaking," said listing agent Kendra Ratcliff of Luxe Platinum Properties and Christie's International Real Estate.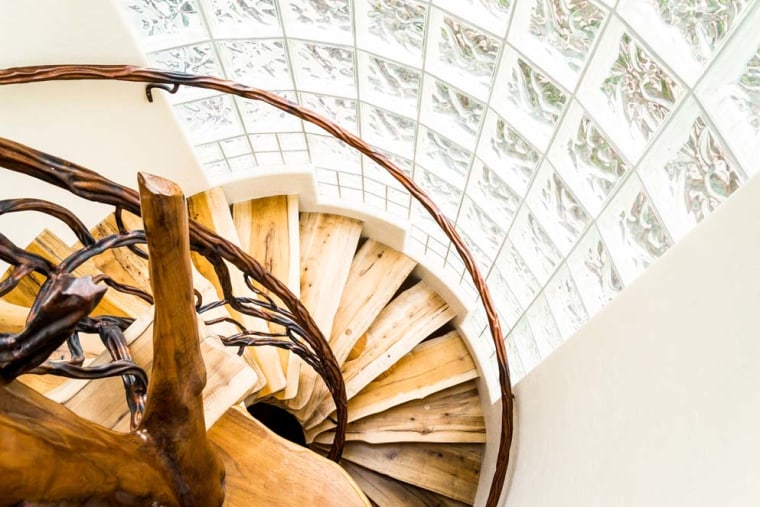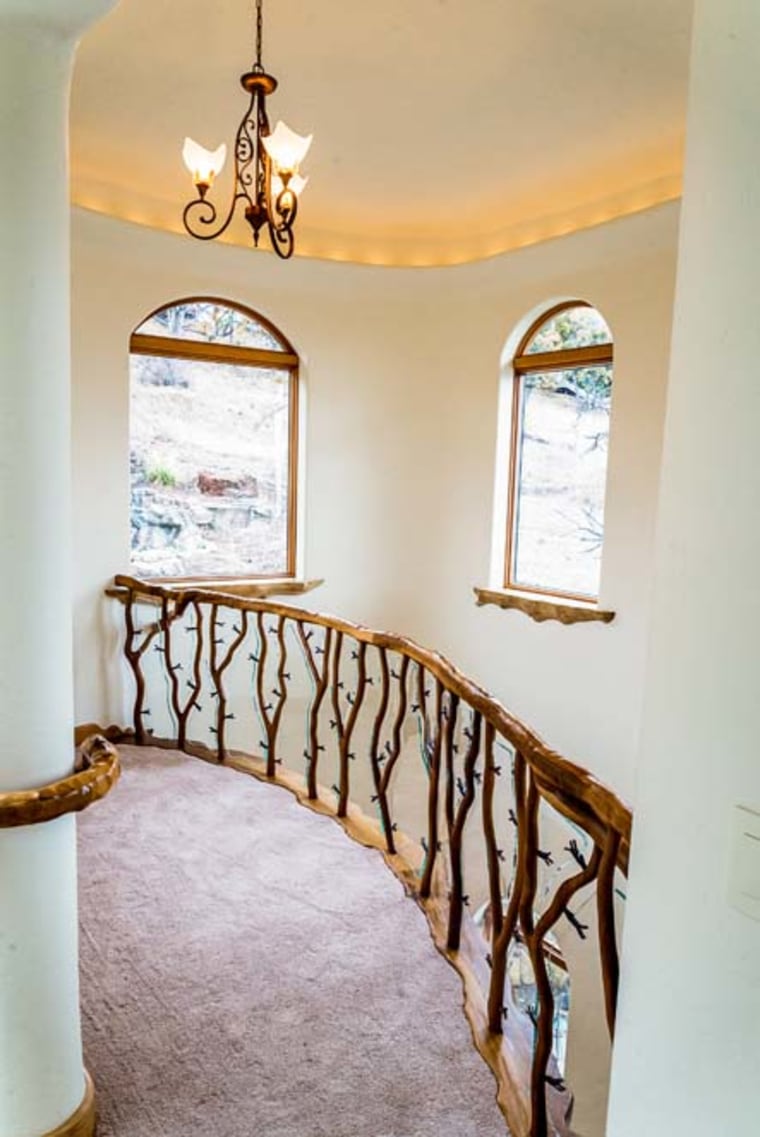 The owners, who spent a decade building the 8,800-square-foot mansion, have listed it for $8.235 million.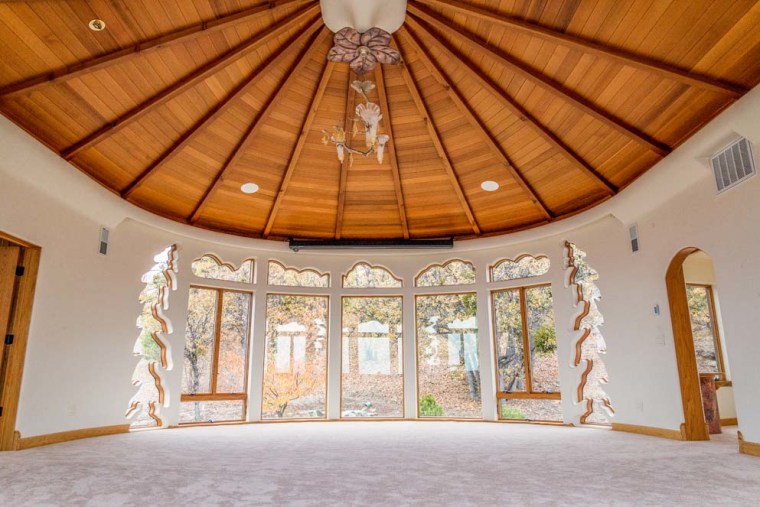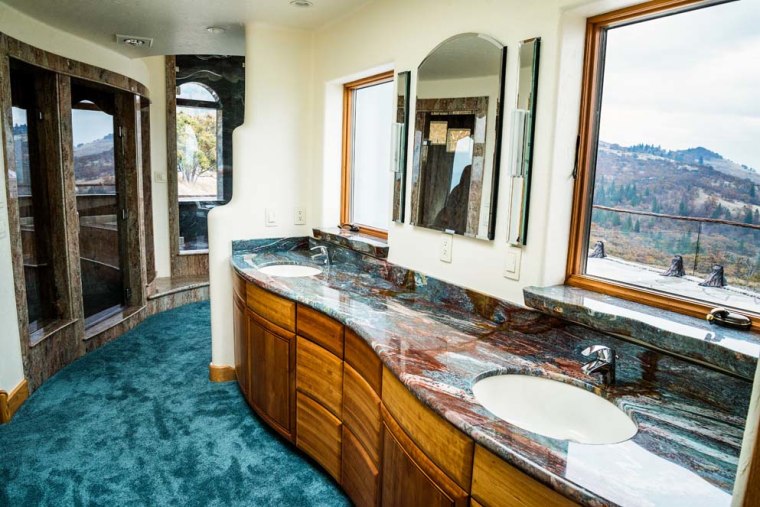 "Each of the staircase spindles is hand-formed, and the glass between them was individually cut to fit between the branches. Even the little metal pieces that hold the glass were individually made. It's captivating," Ratcliff said.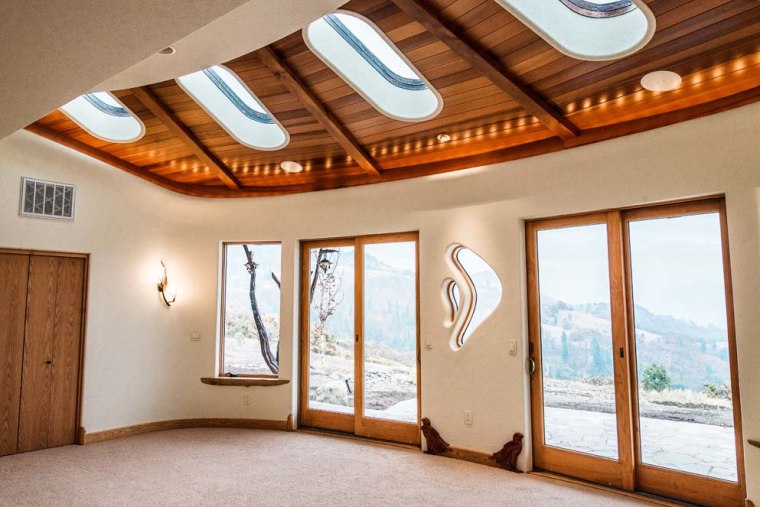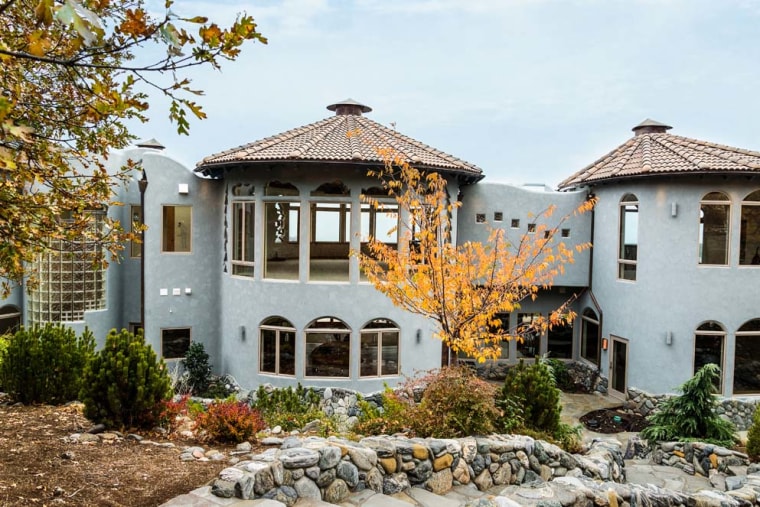 Built on 700 acres amid the rolling hills of Oregon, the two-bedroom, five-bath retreat reminded Curbed.com of Harry Potter's headmaster, Dumbledore. Given the annual Shakespeare festival in nearby Ashland, OR, some midsummer fairy dust might also be at play.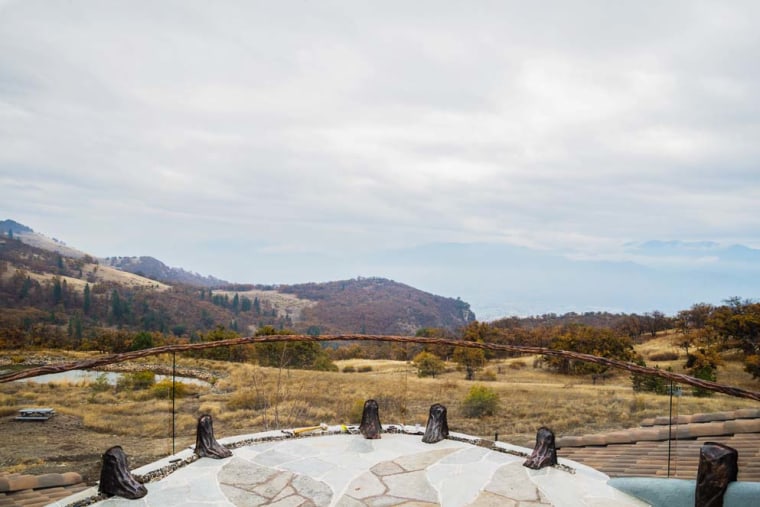 Photos by Aly Whitney-Plaut of Hazel Eye Photography
Related: