Among Hollywood actors, there are no small parts — but there are small houses, and Vincent Kartheiser's is perhaps one of Hollywood's smallest. The actor, who portrays Pete Campbell on "Mad Men," posed in Dwell magazine last year in his cleverly designed tiny house.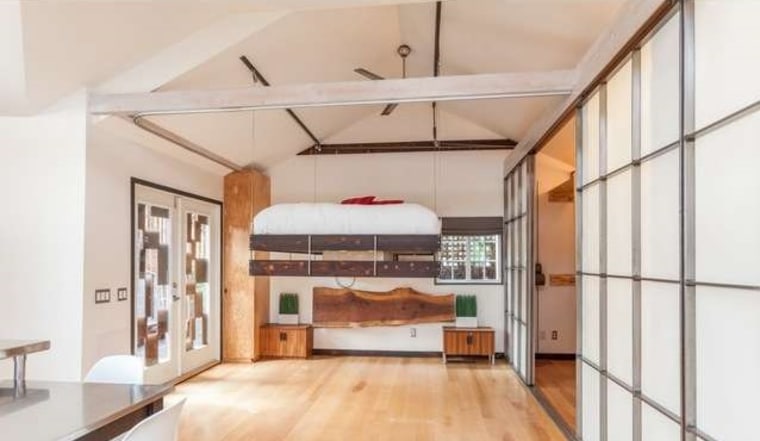 Now he has listed his 603-square-foot, one-bedroom, 1.5-bath Hollywood home for sale for $808,000. Perhaps he's searching for a new space that is better for two — the actor is engaged to co-star Alexis Bledel.
The little bungalow has an open floor plan to suit Kartheiser's taste for lofts, and it's loaded with space-saving surprises. For example, the bed hangs from the ceiling via a pulley system, counterbalanced by a 300-pound weight hidden in the closet. While the bed is looming overhead, the redwood headboard flips down into a desk.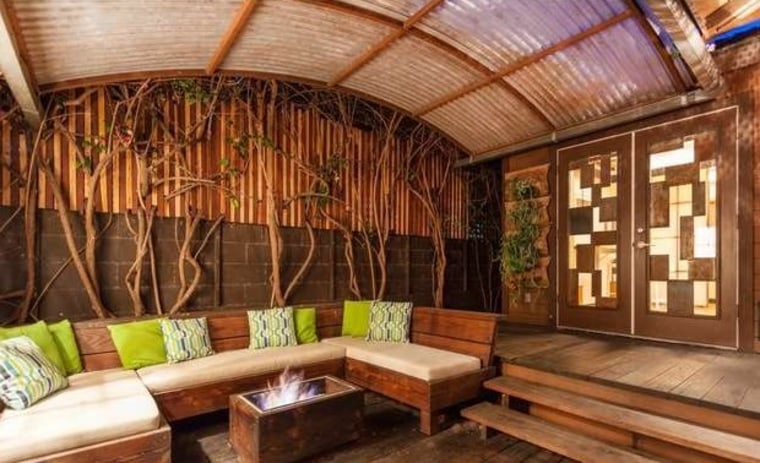 A red theater curtain pulls across the bedroom for privacy, and the lid of the outdoor coffee table lifts off to reveal a fire pit. Along one edge of the house, a series of shoji screens slide on a track to reveal — or hide — the bathroom and closets.
Kartheiser bought the bungalow 10 years ago for $547,000 and worked closely with designer and builder Funn Roberts to redesign it in 2010.
The home is listed by Tregg Rustad of Rodeo Realty.
See more photos of the home on Zillow blog.
More from Zillow: 
Emily Heffter, a reporter and writer for Zillow Blog, covers celebrity real estate, unusual properties, and other real estate topics. Read more of her work here.