The tiny house movement is for those who want to downsize, but it doesn't mean you have to downgrade in luxury.
Case in point, this insanely gorgeous tiny house designed by Handcrafted Movement, a tiny home builder based out of Portland, Oregon. At only 238 square feet, the home manages to pack every inch of itself with beautiful details inside and out.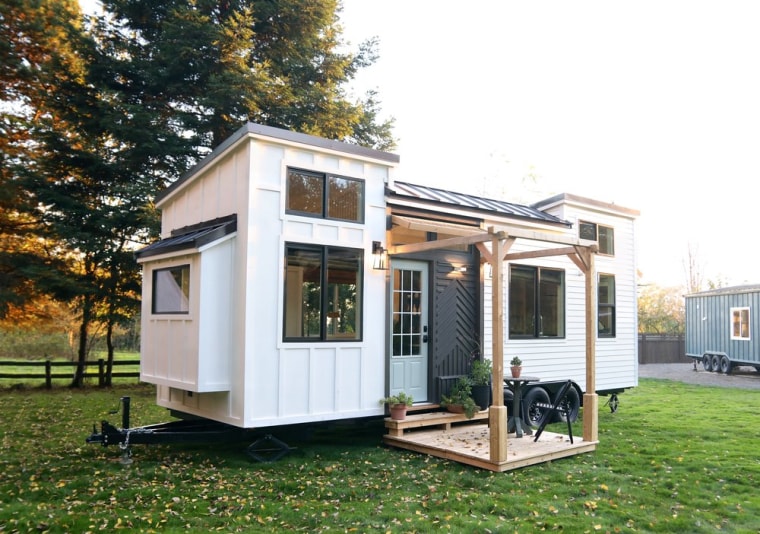 The exterior features board and batten siding with cedar accents and the most adorable mini deck by the front door. The outdoor space can hold a table and two chairs — perfect for enjoying a glass of wine or watching the sunset with a loved one.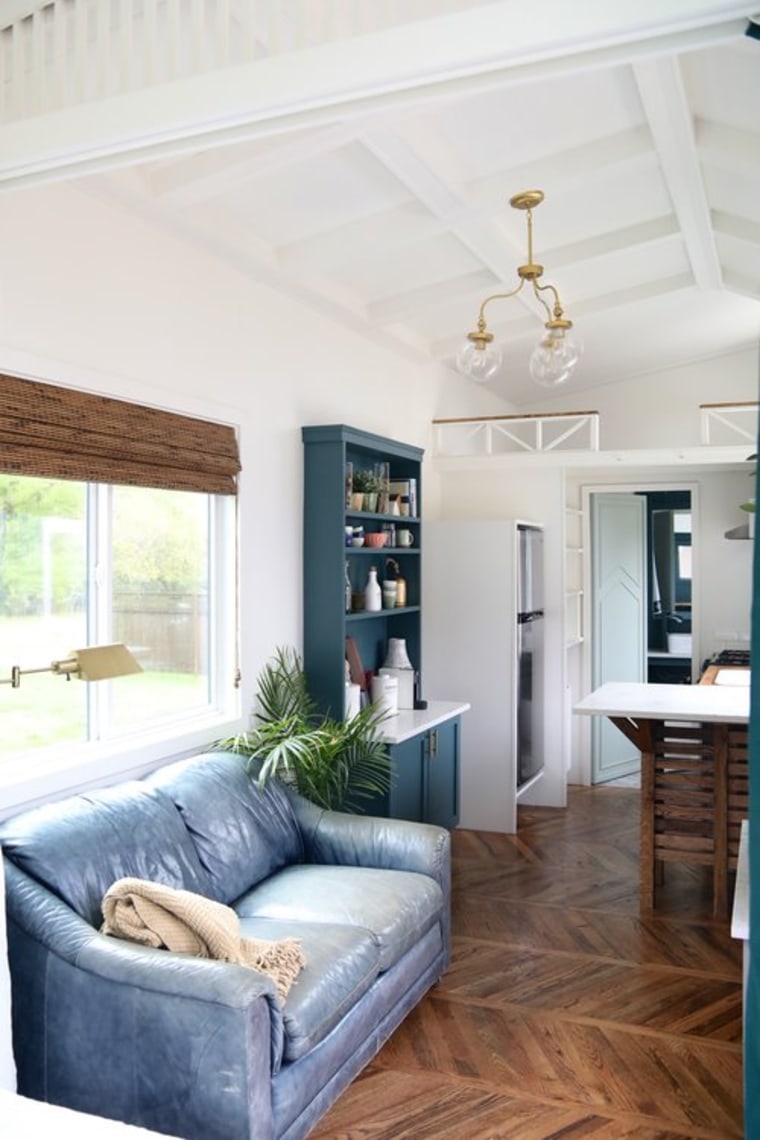 Inside, you'll find a clean white palette with accents of oak on the countertops, floors and elsewhere throughout. The decor also weaves in pops of teal in the form of the curtains, accent walls and bookcase.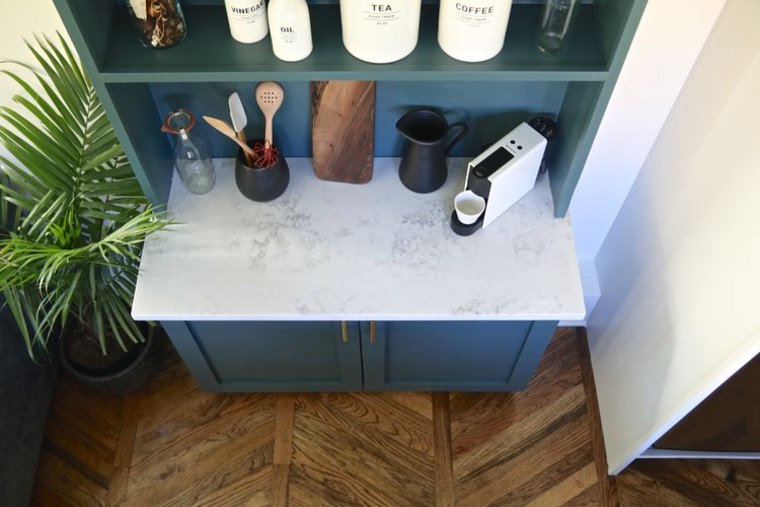 In the tiny but efficient kitchen, you'll find stainless steel appliances, plenty of storage space and a beautiful quartz stone breakfast bar with three stools.
If you're looking for a more formal dining experience, there's a solid oak dining table that can seat three and can be folded up into the wall when not in use.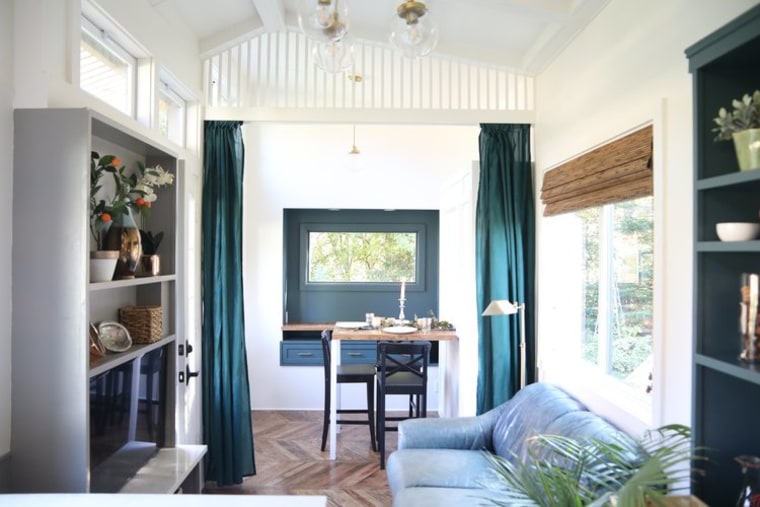 In the same area, you'll find a Murphy bed with the same functionality. When you're not sleeping or eating, you can close up the components and have a dance party (or whatever else you'd like to do with the open space).
Above the kitchen, there's an 84-inch-by-92-inch loft that can be accessed by a salvaged walnut ladder.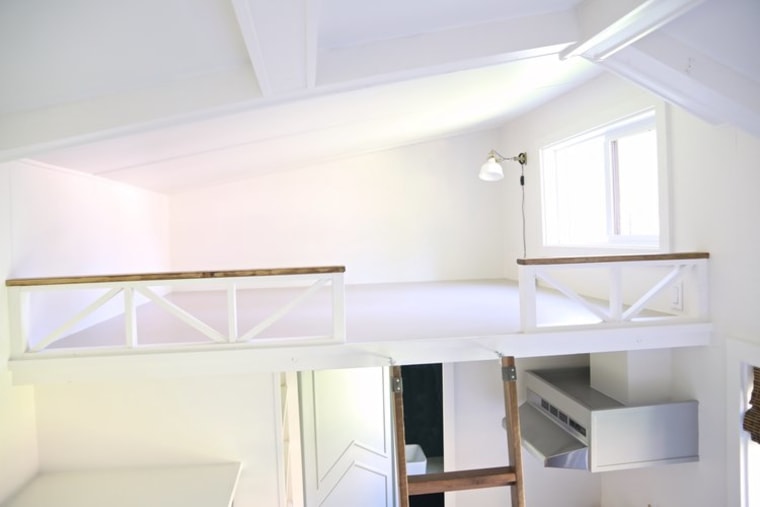 The bathroom features a neo-angle shower, energy-efficient flush toilet and quartz vanity with vessel sink. There are also hookups for a washer and dryer (oh, the things they can fit into small spaces!).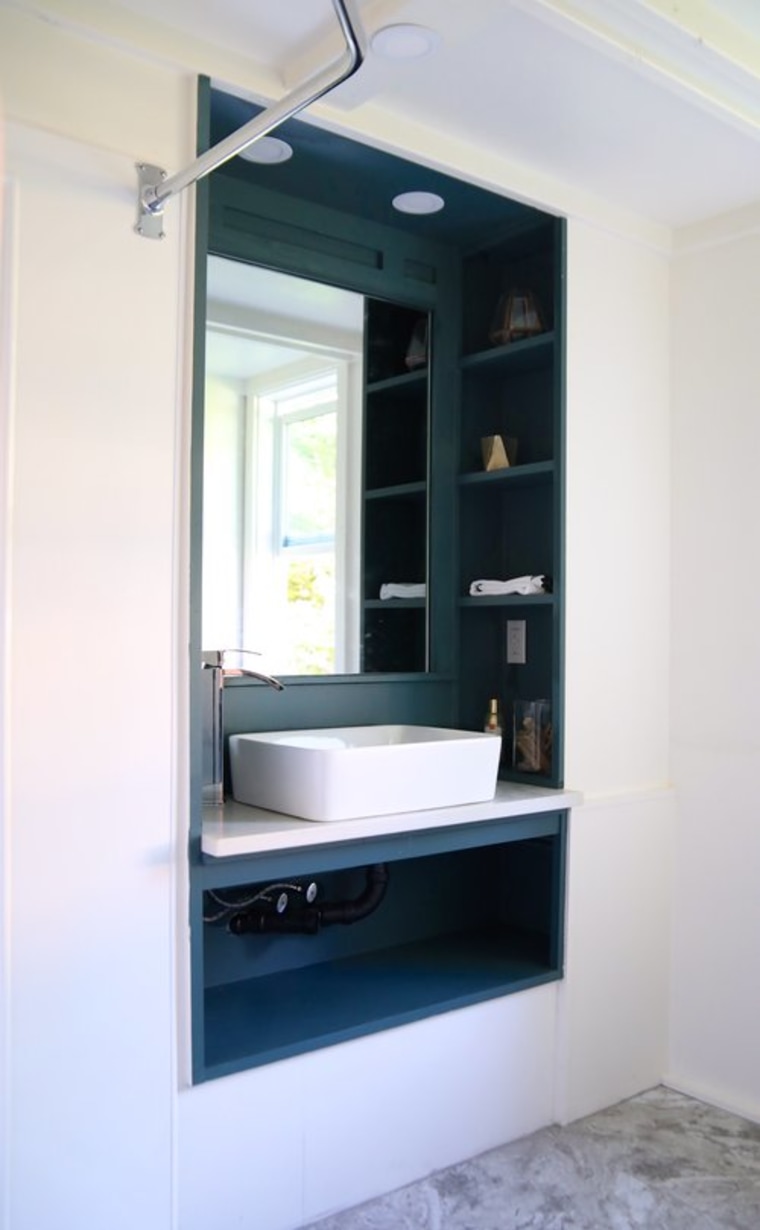 Love this design and want it for yourself? It's located in Battle Ground, Washington, and is currently for sale for $81,000. See more pictures and details of this beauty at Handcrafted Movement.
Obsessed with tiny homes? We are, too. See inside some of our favorites from across the country.