The bar for great Mother's Day gifts has officially been set by none other than Chris Bridges, better known as Ludacris.
The rapper and actor teamed up with Houzz to makeover his mother, Roberta Shields', home. The Atlanta abode was the first home that Bridges bought when he became commercially successful.
While the home is beautiful as is, it definitely has a vibe that hearkens back to Ludacris' bachelor days.
"To me, home is where the heart is — it just means love," Ludacris said in the latest episode of Houzz's makeover video series, "My Houzz." "When you come into a home, you should feel that energy, you should feel that emotion, you should feel love."
And while there's certainly an energy, including a painted logo of his record label that still lives on the office wall, it's not a vibe that would interest most mothers.
Ludacris enlisted the help of Houzz designer Rachel Oliver, who brought an entirely new feeling to the house.
Starting with the office, Oliver painted over the logo and reimagined the space with a beautiful and bright coat of paint.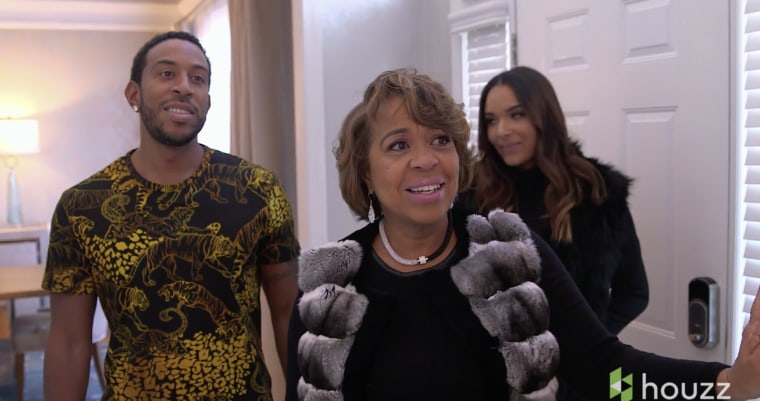 Shields had starting re-working the dining room on her own, but hadn't quite found the time to complete the room's look. Oliver came to the rescue with a metallic coat of paint on the ceiling, new lamps and a plush rug.
"The lamps and that rug made the room come together with such harmony," said Shields.
The most impressive part of the makeover is the kitchen.
Time had begun to wear on this very functional, but crucially important, part of the home.
Oliver gutted the kitchen and started from scratch with beautiful new appliances and cabinetry. The new look creates a space worthy of her description of the kitchen as "the heart of the home."
This heartwarming renovation wouldn't have been complete if it didn't also feel warm and welcoming to Shields' furry friends.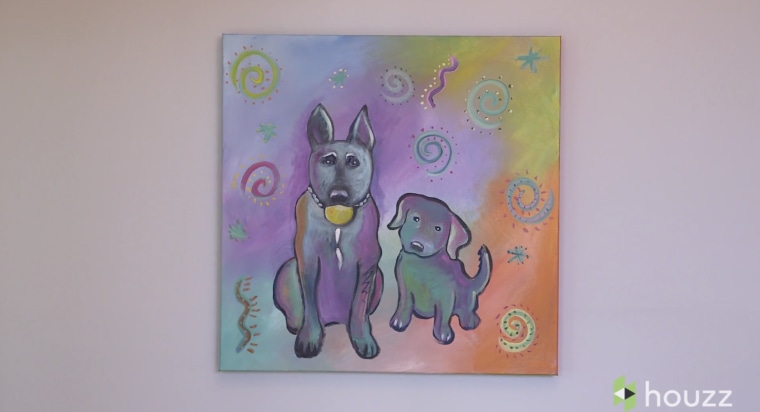 Oliver made sure to incorporate the fur babies into the new design with a special painting that delighted Shields and personalized her home!
From Meg Ryan's shabby chic pad to the Obama's home after the White House, here's your look inside celebrities' fabulous homes.
RELATED: