Hold on to your wallets!
Anthropologie unveiled its spring home collection earlier this month, and as much as we love the brand's unique finds, we also love keeping cash in our bank accounts. Here are six of Anthropologie's latest home goods and ways to get the same look for less.
Rustic wood tray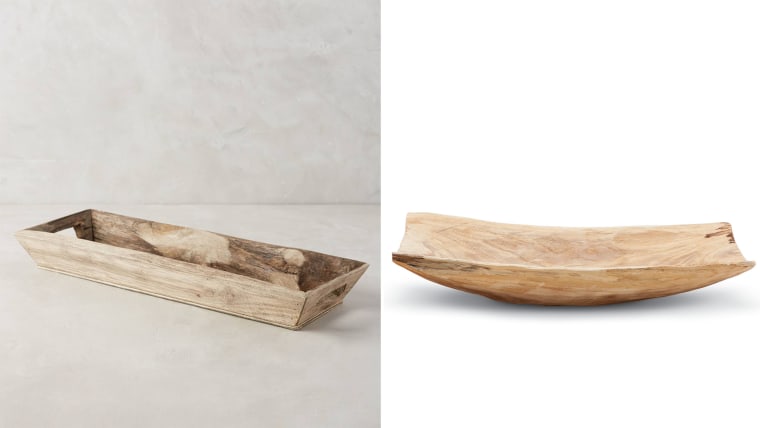 From storing fruit on a kitchen table for a quick display to holding incoming mail in the office, we can think of a dozen uses for Anthropologie's chic Landstead Tray. We can also think of a dozen ways we'd prefer to spend the $38 this tray calls for. If you want a similar look at a less expensive price, consider Target's Threshold Outdoor Wood Tray, which rings in at $20.
RELATED: 8 of the easiest DIY projects for spring
Wood shelf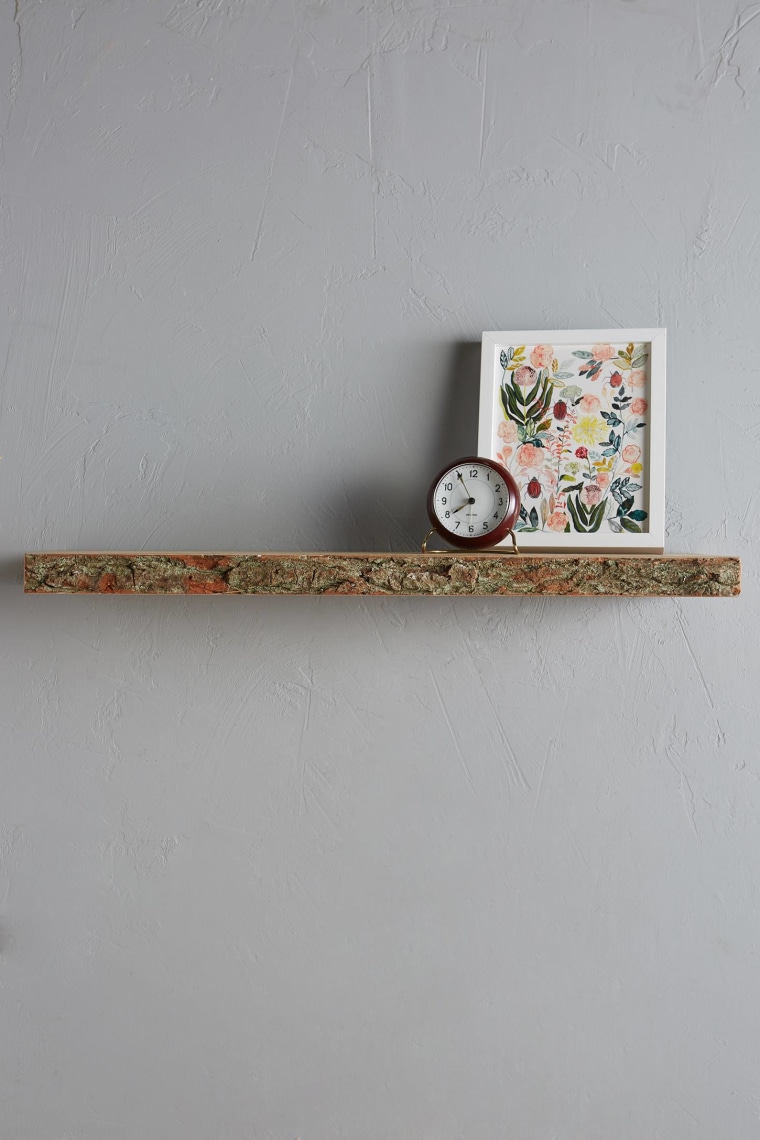 Keeping with the rustic look, Anthropologie is selling its Live-Edge Wood Floating Shelf for $90-$168, depending on the size you'd like. While replicating the shelf's stunning floating aesthetic may be a bit tricky, you can make a similar shelf with a quick stop at the hardware store for a piece of wood (most stores will cut it to size) and a pair of brackets to hold the shelf up.
Side tables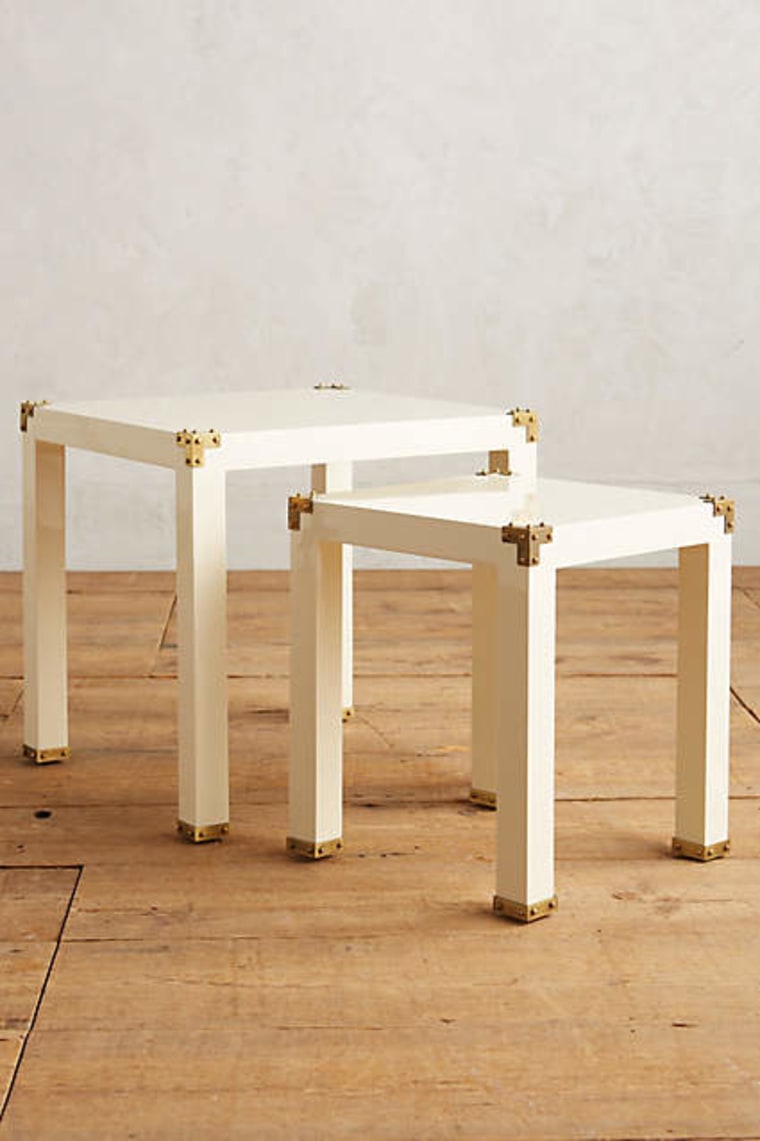 Campaign furniture has been a major trend for several years, and it doesn't look like it's going anywhere anytime soon. Unfortunately, the high price tag also feels like it's here to stay — unless you have an afternoon to pull out your DIY skills. To make Anthropologie's Lacquered Wellington Nesting Tables, which ring in at $798, you can pull of an IKEA hack using the big box store's Lack table and a few pieces of hardware. Check out Jenny Komenda's tutorial here.
RELATED: Pez dispenser collection? 5 things we love from Kourtney Kardashian's home
Campaign dresser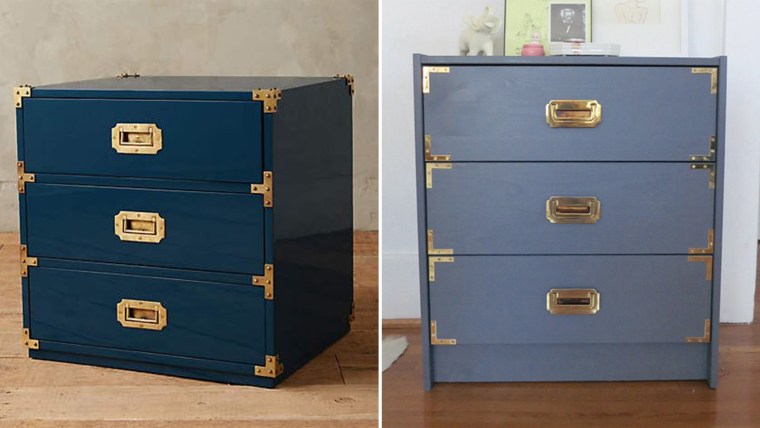 We're still ogling over Anthropologie's Lacquered Wellington Three-Drawer Dresser, which the brand first unveiled last year. This is another style that can be easily pulled off with a trip to IKEA and the hardware store. Just follow Molly Madfis' tutorial here to get a similar look.
Ikat dining chair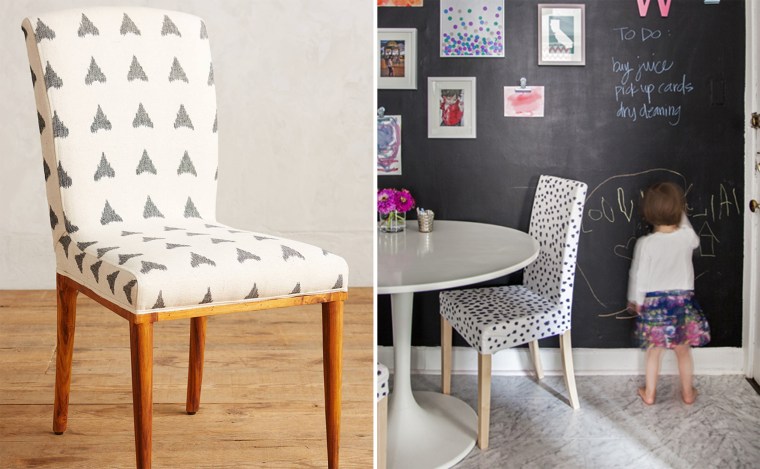 This isn't an identical DIY, but it's just as cute and twice as fun to pull off. Scoot Anthropologie's Elza Ikat Dining Chair to your table for $398, or use Caitlin Wilson's DIY using an IKEA chair and — yes —a Sharpie.
Cheese board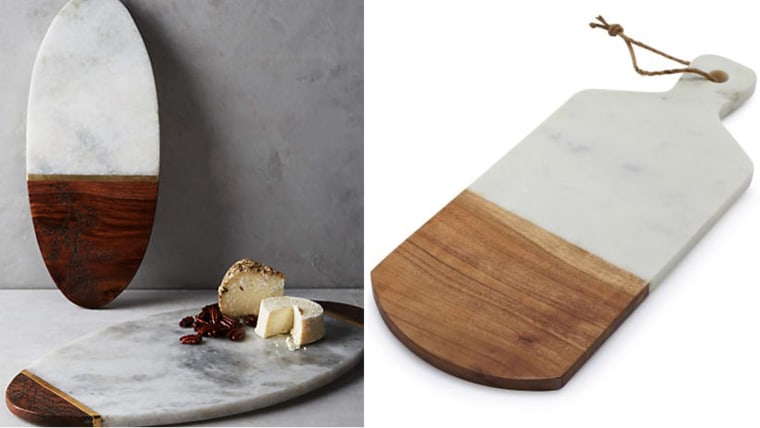 We'd serve cheese at every meal if it means using Anthropologie's Regione Cheese Board, which beautifully blends wood and marble. The board also comes at a price of $58-$98, depending on the size. If you want to save money, check out Sur La Table's Marble and Acacia Wood Cheese Paddle. It rings it at only $29.95.