After appearing on TODAY's Take every morning, hustling to host MSNBC Live and running around New York City, Tamron Hall needs a place to relax — and she has just that spot.
The TODAY co-anchor recently let NewBeauty magazine inside her New York City home to get a peek at where she likes to unwind: her bathroom. And it is stunning.
RELATED: At Home with TODAY: Natalie Morales welcomes you inside her New Jersey kitchen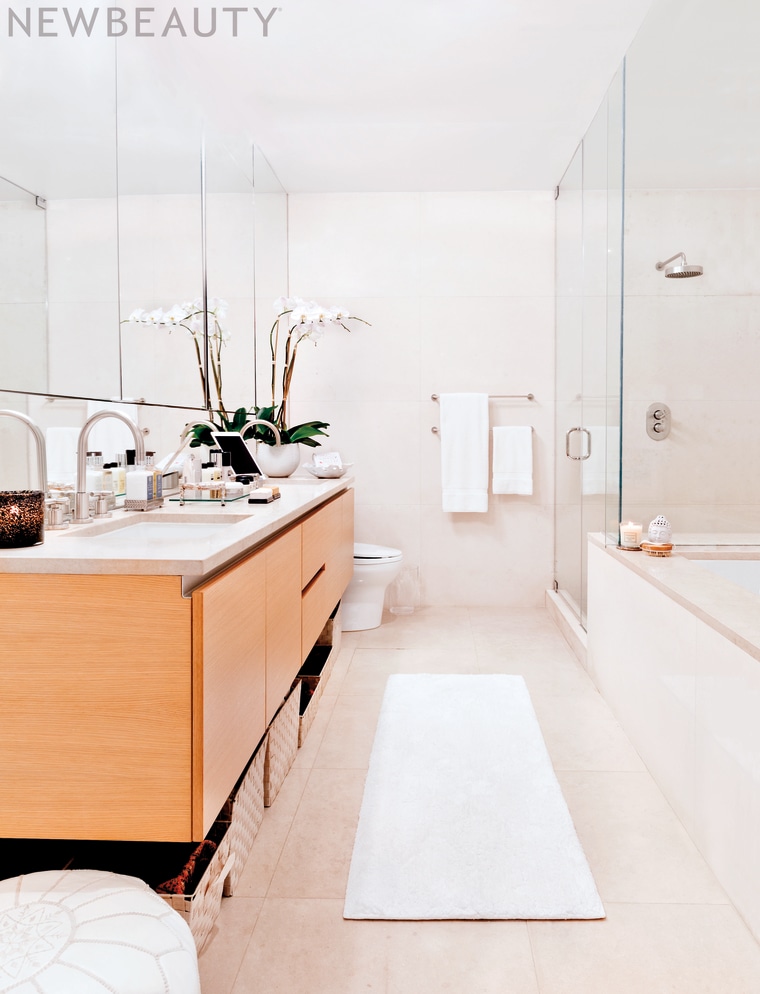 "I light candles as soon as I walk into the room," Hall told NewBeauty. "In the summer, it's tuberose and jasmine, and in the winter, I like tobacco-rich smells."
RELATED: At Home with TODAY: Jenna Bush Hager takes you inside daughter Mila's nursery
The beautiful space includes a tiled shower, a deep bathtub — where Hall likes to take relaxation baths — and an iPad situated just beyond the sink to keep her updated on the latest news when she's not at work.
"My iPad keeps me connected and given my profession, I get anxious if I can't watch the news. I turn it on as soon as I walk in each morning, but I keep it off in the evening when I take my rejuvenation bath to end the day."
To see more photos of Hall's favorite spot, pick up the latest issue of NewBeauty magazine.