For all the mid-century modern homes that are torn down in Los Angeles to make way for shinier, new houses, the desert town of Palm Springs, California tries to compensate.
Such is the case with this 1957 retreat designed by architect Donald Wexler, now on the market for $2.699 million.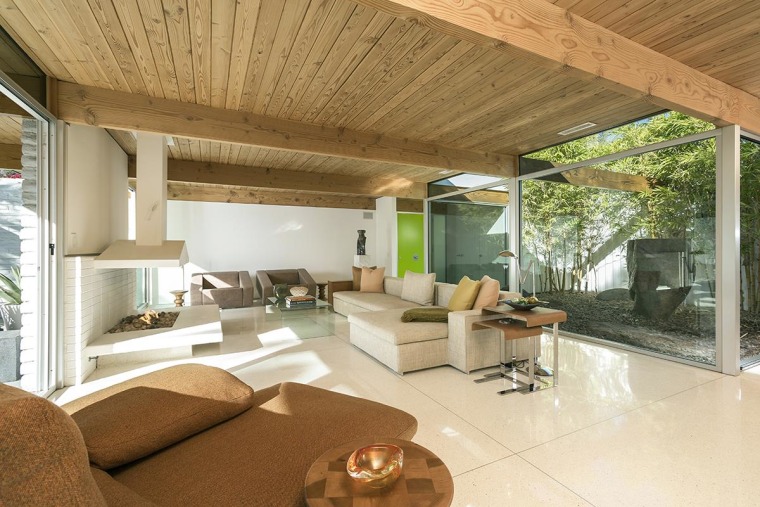 The two-bedroom, three-bath home once fell victim to an atrium enclosure and another addition, but those 1,000 square feet were returned to the outdoors in a rebuild that has made the home a model of pristine mid-century simplicity.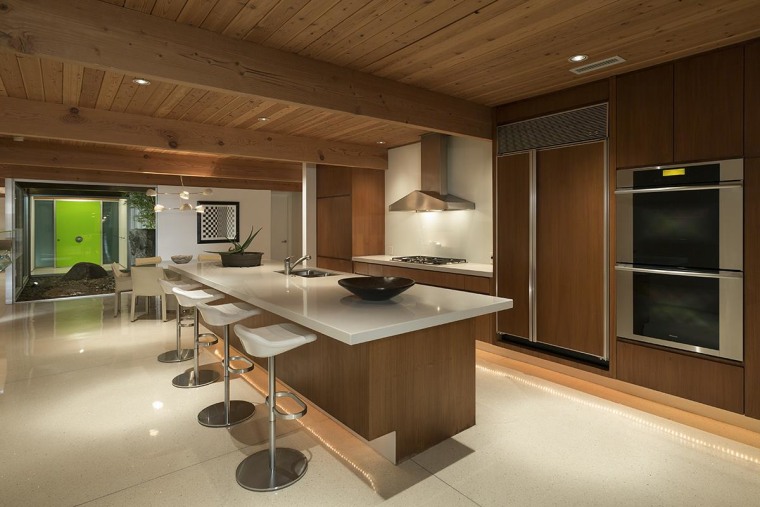 "Palm Springs has always had a real culture and identity around preserving the architectural past," said Keith Markovitz, the listing agent along with Tyler Morgan and Todd Monaghan of TTK Represents at HK Lane. Markovitz also guides local architectural tours.
Enclosing atriums became a fad, Markovitz said, "because you already have four walls, so [upon enclosing it] you've got 300 or 400 more square feet [indoors]."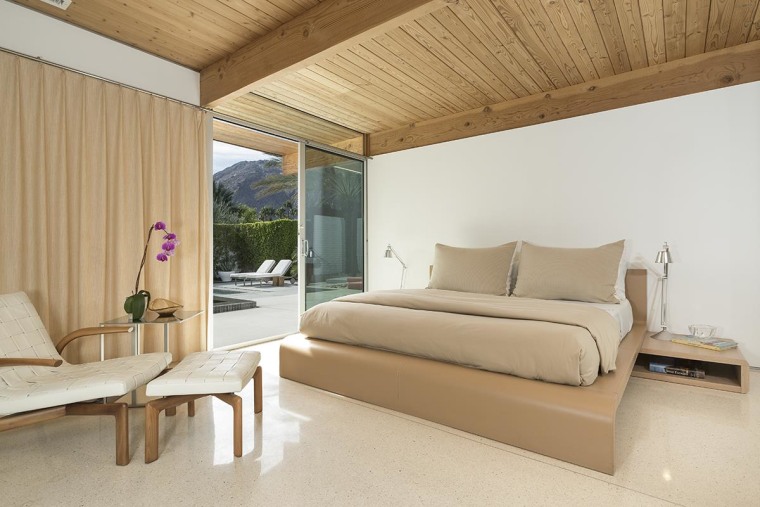 Unfortunately, "it changes the original intent of the architecture and the way it would live, so it's really important that in this case, it was turned back into an atrium," he said.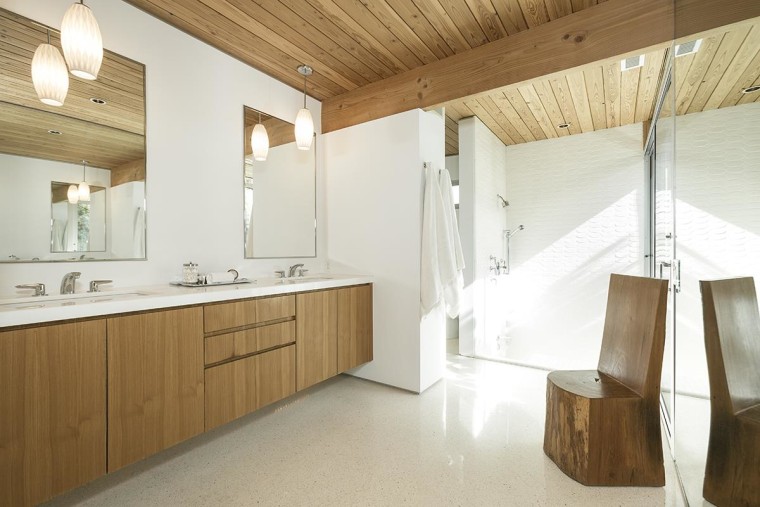 The remodel included an update of the kitchen and bathrooms, but kept the white terrazzo floor, mirrored closets and Douglas fir ceilings with exposed joists.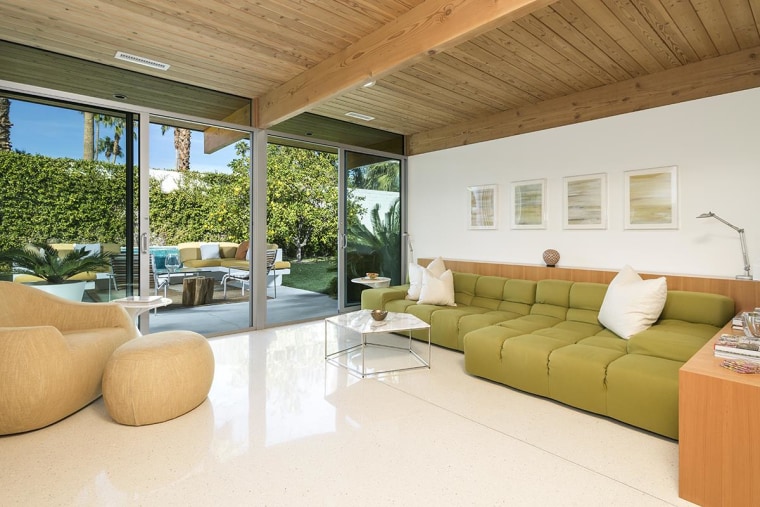 The drought-resistant yard features a stepped pool court and a gently burbling fountain. Ficus hedges grow over white-washed bricks, and wooden spider-leg beams support a canopy over the walkway to the entrance.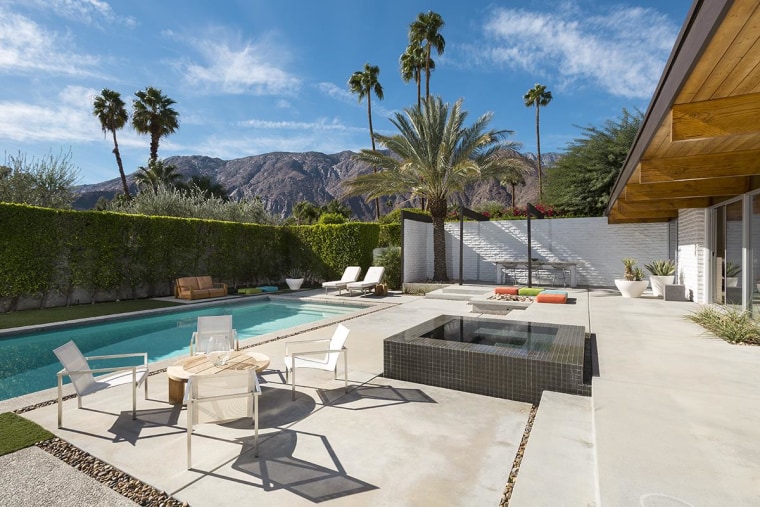 The home is in the Little Tuscany neighborhood of Palm Springs, which is known for homes by mid-century greats including Richard Neutra, Albert Frey, E. Stewart Williams, Craig Elwood and Walter White — but not the one you're thinking.
Photos and video: Lance Gerber at Nuvue Interactive
Related: